The entrance to the Arlington subway station, taken from the Boston Public Garden in front of the Arlington Street Church, on March 17, 1937. Image courtesy of the City of Boston Archives.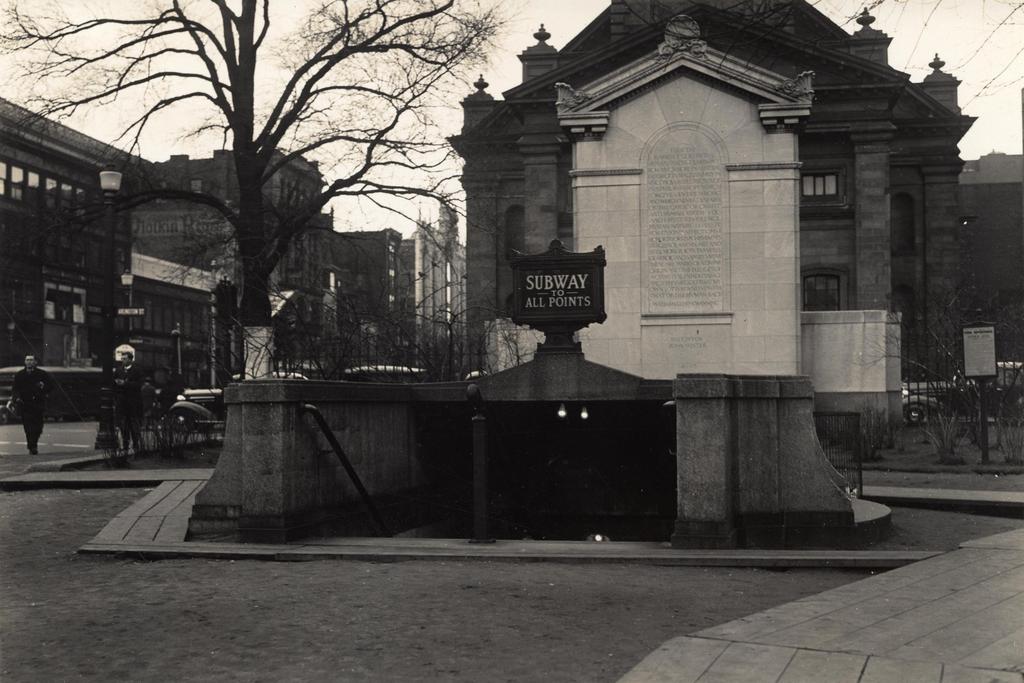 The scene in 2015: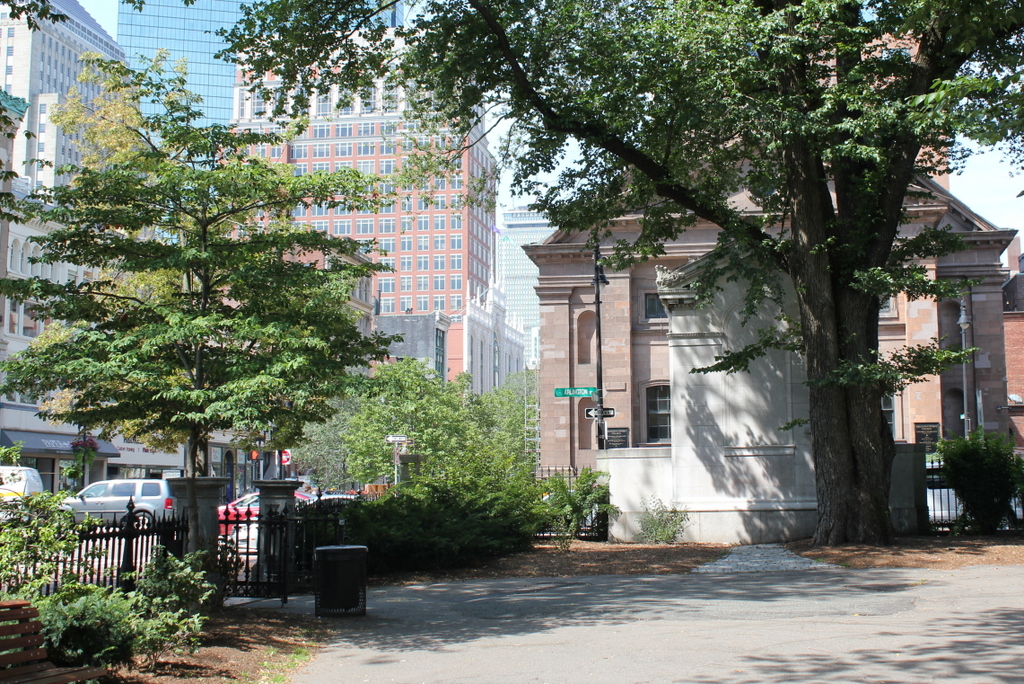 When the present-day Green Line subway tunnel was built in 1897, it only went as far west as Arlington Street; from here, the trolleys came to the surface (as seen in this post) and traveled along the center of Boylston Street through the Back Bay.  However, in 1914 the subway was extended west to Kenmore Square, and from here the closest stations were either a third of a mile to the east at Boylston, or an equal distance to the west at Copley Square.  This gap was resolved in 1921 when Arlington station opened here, with the original entrance being located in the Public Garden at the corner of Arlington and Boylston Streets.
The station has been renovated over the years, and the Public Garden entrance no longer exists, but many of the surrounding buildings from nearly 80 years ago are still standing.  The most prominent is the 1861 Arlington Street Church, which is partially blocked in both photos by the back of a statue and monument honoring William Ellery Channing, a Unitarian minister who was once the pastor of the congregation that later built the church.  Many of the buildings along Boylston Street in the distance are also still there today, but the skyline behind them has dramatically increased; some of the skyscrapers visible today include the old John Hancock Building, the new John Hancock Tower, and the Prudential Tower.