The Cathedral Church of St. Paul on Tremont Street in Boston, around 1900-1910. Image courtesy of the Library of Congress, Detroit Publishing Company Collection.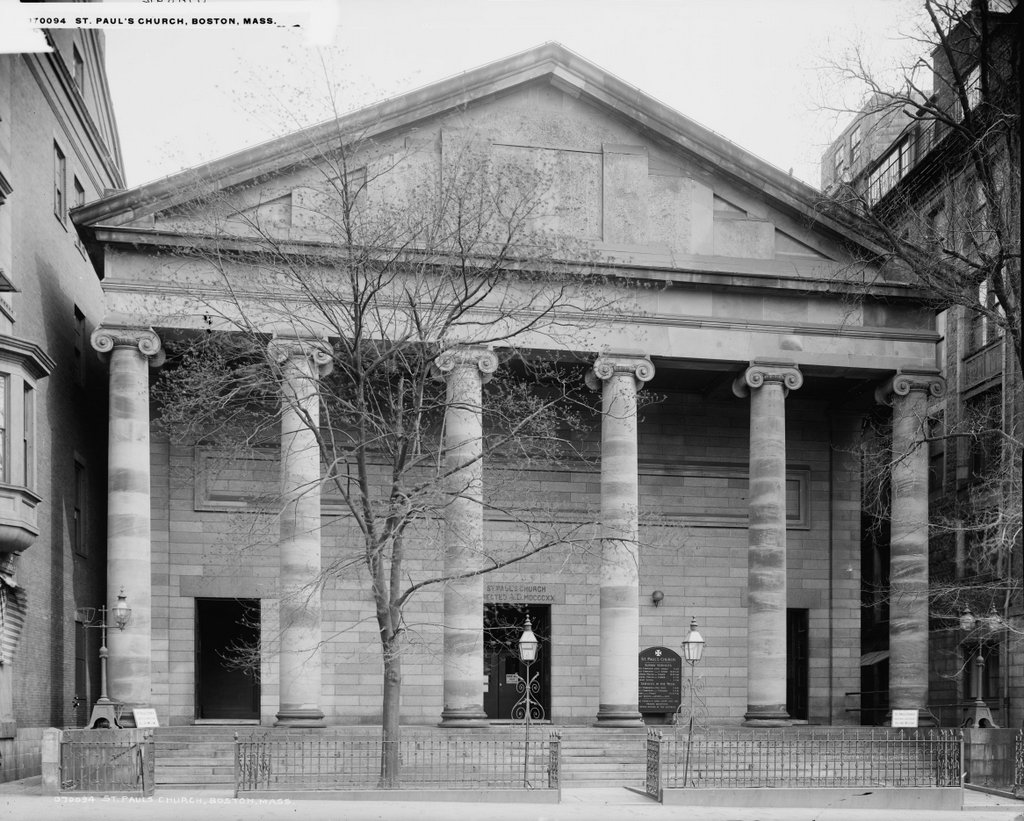 The building in 2015: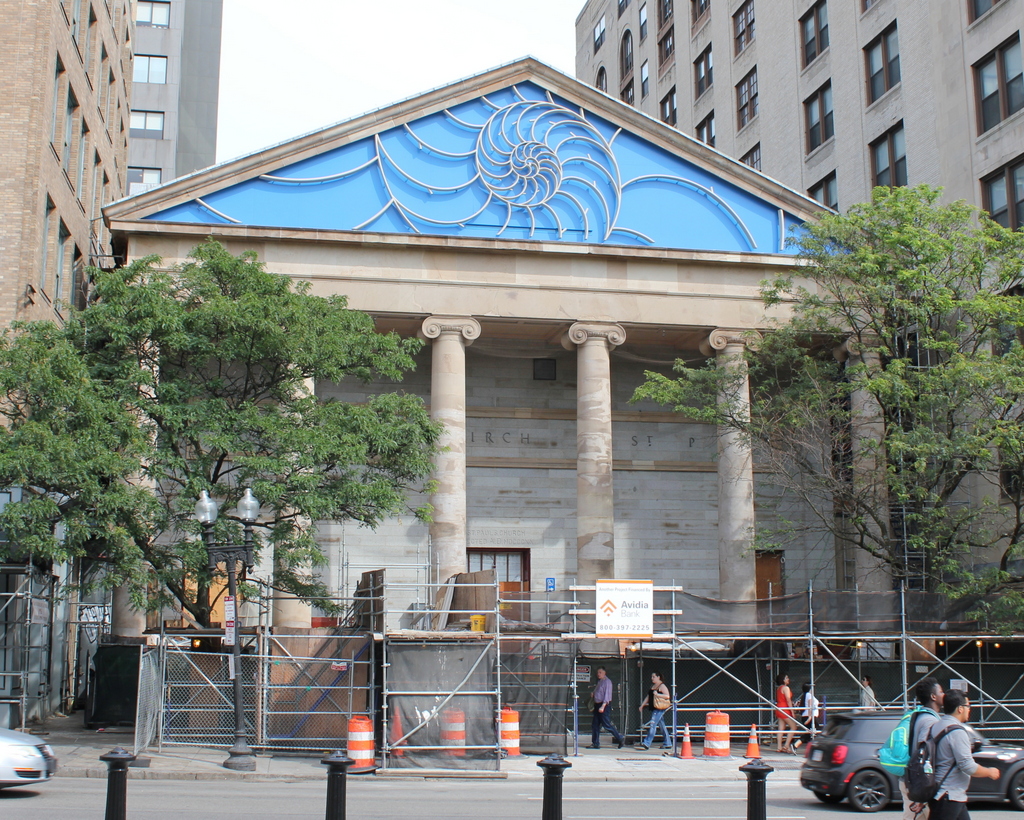 This historic church was built in 1819 as St. Paul's Church, making it the third Episcopal congregation in the city after Old North Church and Trinity Church.  It was designed in the Greek Revival style by Alexander Parris, whose other works in the Boston area include the United First Parish Church in Quincy as well as Quincy Market in Boston.  All three of these buildings still stand today, and all of them clearly show the Greek Revival influence of Parris's work.
Only a few years after the first photo was taken, the church became the cathedral for the Episcopal Diocese of Massachusetts, and it has served in that role ever since, even as the buildings around it have grown taller over the years.  As of the 2015 photo, the church was under renovation, which explains the construction area in front.  The most obvious change to the exterior, though, is the design on the pediment.  The church's original design called for a relief design of Paul preaching to King Agrippa II, but it never came about.  Instead, in 2013, the church added the nautilus shell design with the bright blue background, which looks completely out of place on a 196 year old Greek Revival church.  As one Episcopal priest put it, "it looks more like the entrance to a fancy seafood restaurant than a cathedral."