Trinity Church at Copley Square in Boston, around 1906. Image courtesy of the Library of Congress, Detroit Publishing Company Collection.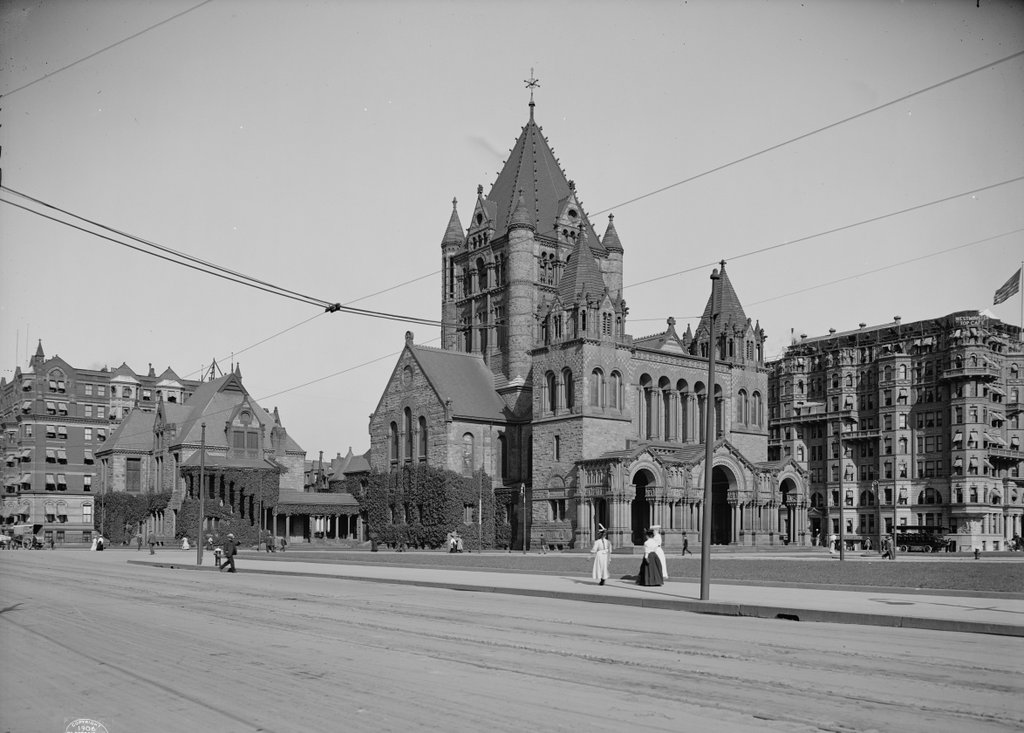 Copley Square in 2015: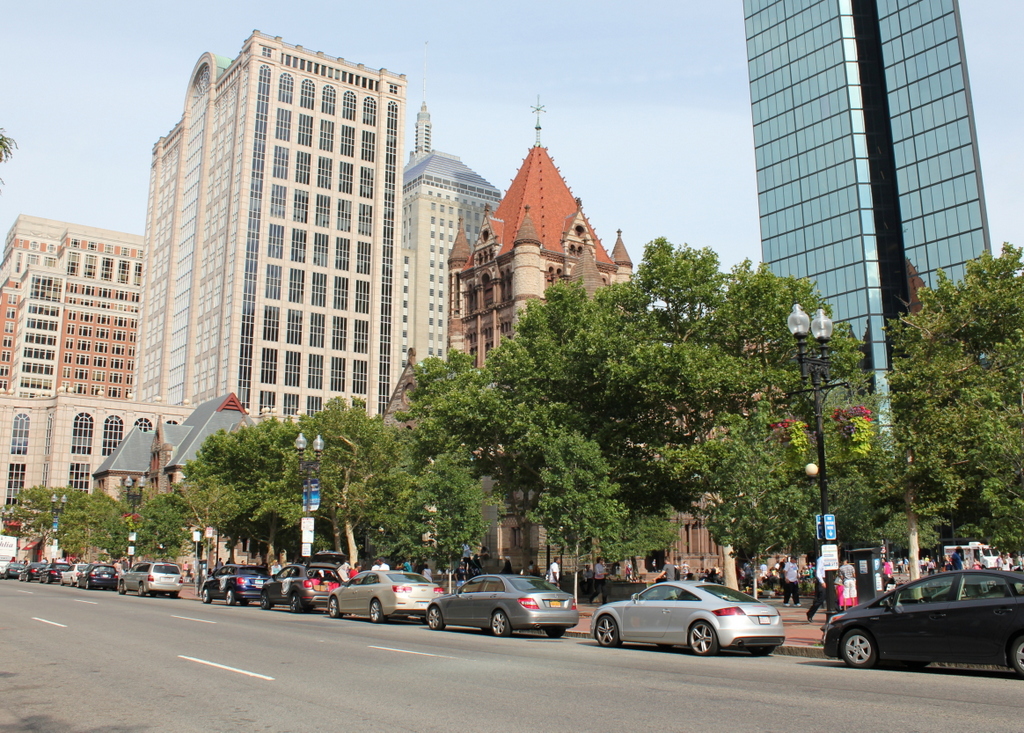 Trinity Church has been the defining feature at Copley Square since it was completed in 1877, and over the years it has remained the one constant in this scene.  It was designed by Henry Hobson Richardson, and its architecture helped to spark the Richardsonian Romanesque style that was popular in the late 1800s, especially in the Northeast. The congregation itself is much older than the church building, though; the Episcopalian parish was established in 1733, and for many years it was located on Summer Street.  However, the Great Boston Fire of 1872 destroyed the building, along with the homes of many of the church members.  Many began relocating to the newly-developed Back Bay, so Trinity Church, along with many other city churches, moved as well.
Today, the church still stands essentially unaltered from its original appearance, even as the city has grown up around it.  Behind the church is the old John Hancock Building, now known as the Berkeley Building.  It was completed in 1947, and in 1976 its much taller successor, the current John Hancock Tower, was completed just to the right of the church.  The base of the tower is less than 100 feet from the church, and its construction actually caused substantial damage to the church by disrupting the soil and groundwater levels.  The tower later had other design faults, including problems with the 4′ x 11′ glass windows detaching from the building and falling to the streets below; the problem was eventually resolved by replacing all 10,344 windows, and thankfully there were no injuries from falling glass.