The Hotel Vendome, at the corner of Dartmouth Street and Commonwealth Avenue in Boston, around 1904. Image courtesy of the Library of Congress, Detroit Publishing Company Collection.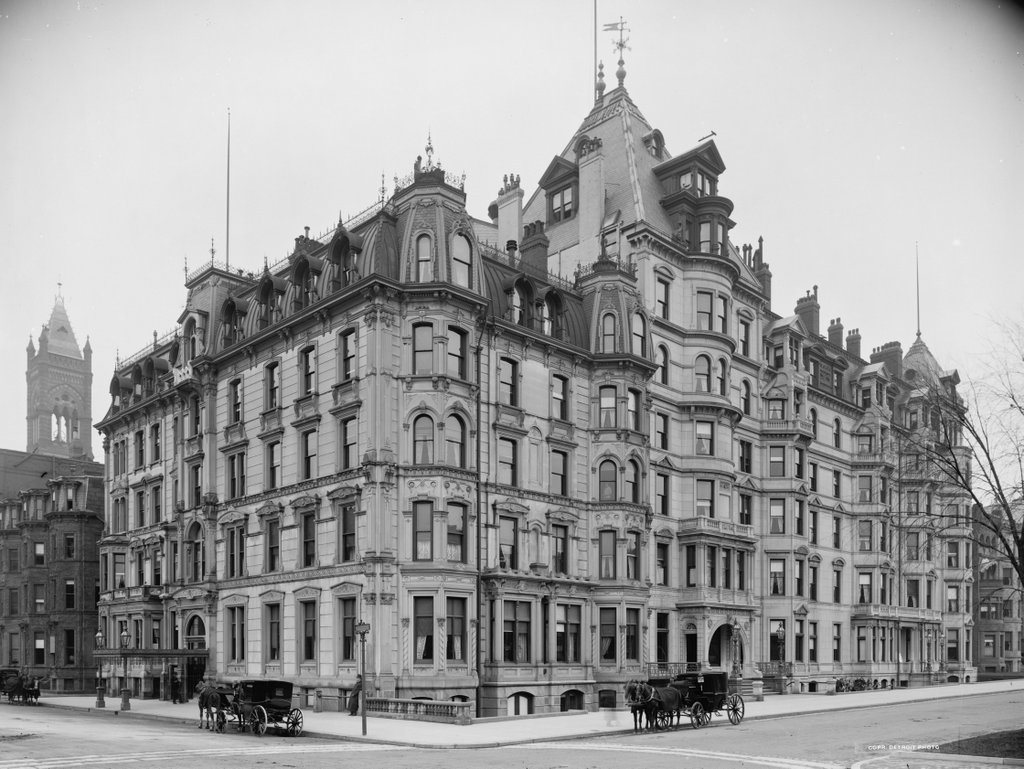 The building in 2015: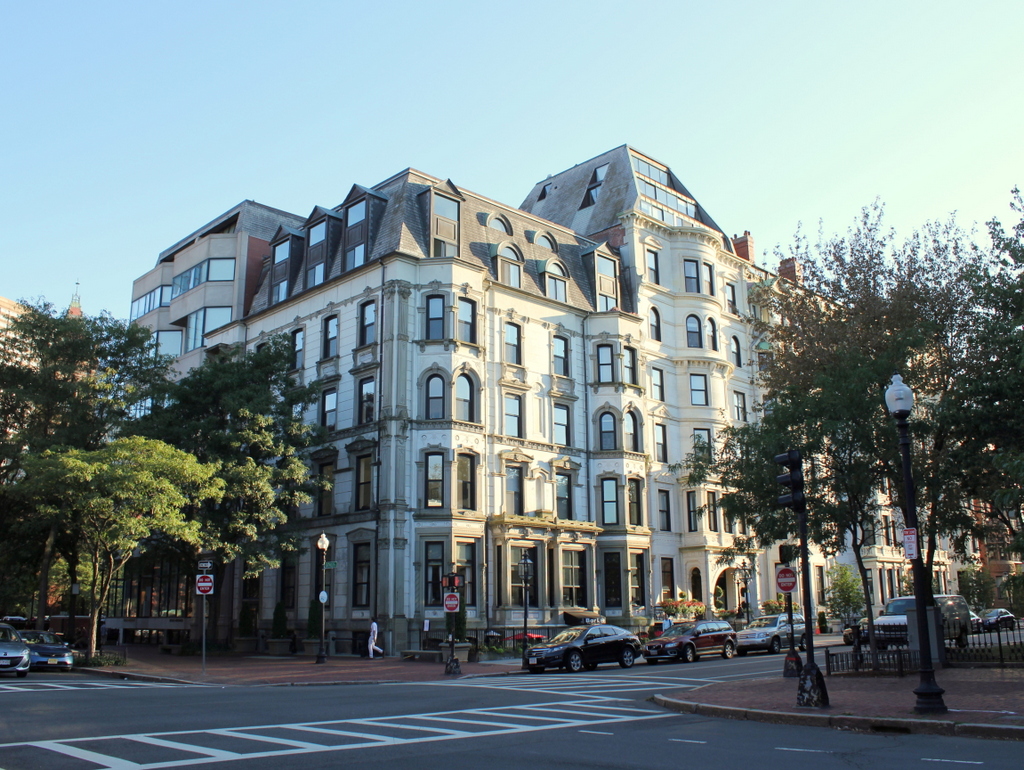 The Hotel Vendome was part of the original development of the Back Bay, a tidal marsh that was filled in over the course of about 30 years in the 1800s. By the start of the 1870s, the landfill project had reached Dartmouth Street, and the Hotel Vendome was built here along Commonwealth Avenue. The building was much smaller at the time, consisting of just the five-story section at the corner. It was designed by architect William G. Preston, and it has many characteristics of the Second Empire style that was popular at the time. Like many of the city's 19th century hotels, it functioned more as an apartment building, catering mainly to long-term residents rather than visitors, and it included five rowhouses further to the right, down Commonwealth Avenue, which offered additional options for residents.
The building was sold in 1879, and in 1881 it was substantially expanded with an addition along Commonwealth Avenue where the rowhouses used to be. Architecturally, the addition was similar but not identical to the original building, and it was one story taller, giving the building an asymmetrical appearance from the Commonwealth Avenue side. Following this, there were few significant changes to the building, except for the addition of a penthouse on top of the original section.
Four small fires damaged the building in the 1960s, but the Hotel Vendome is probably best known for the tragic June 17, 1972 fire, which started while the building was mostly vacant and undergoing renovations. The fire was successfully brought under control, but then the southeast corner (far left in the photos) suddenly collapsed, killing nine firemen in what remains the deadliest firefighting accident in Boston Fire Department history.
Following the fire, the renovations were eventually completed, and the collapsed section of the building was rebuilt. The former hotel is now a mix of condominiums, offices, and stores, and although it has seen drastic changes from fire and renovations, especially on the upper floors, it is still recognizable from the first photo over 110 years ago.