The former Massachusetts Institute of Technology campus, looking west on Boylston Street from near Berkeley Street in Boston, around 1890-1901. Image courtesy of the Library of Congress, Detroit Publishing Company Collection.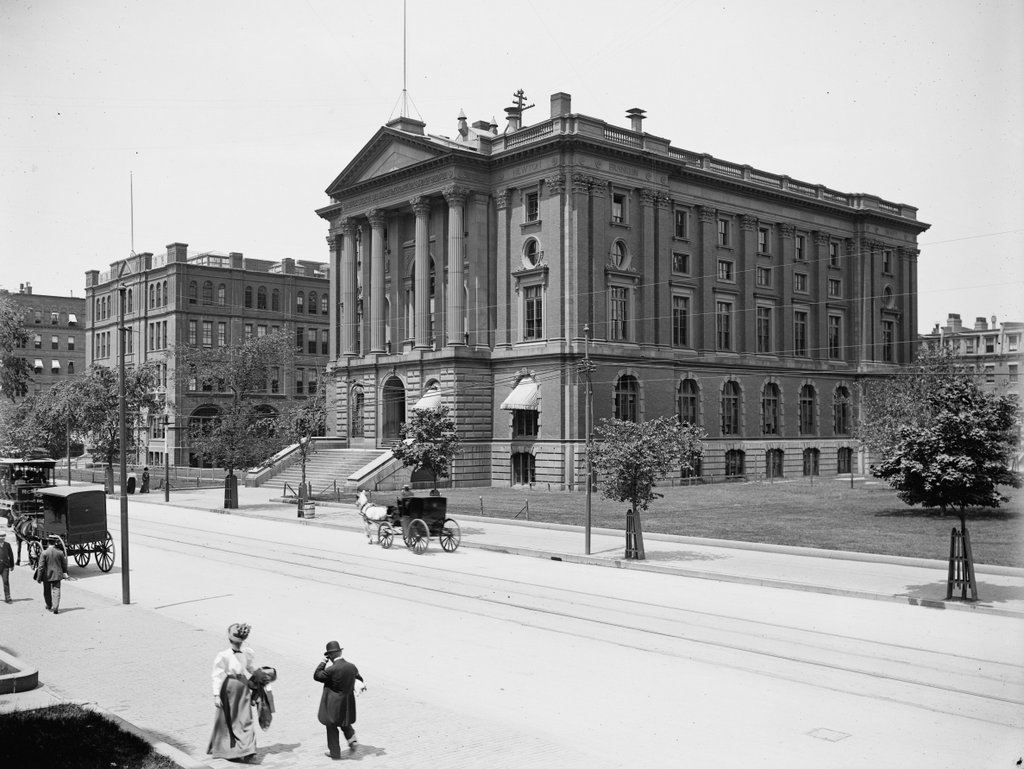 The scene in 2015: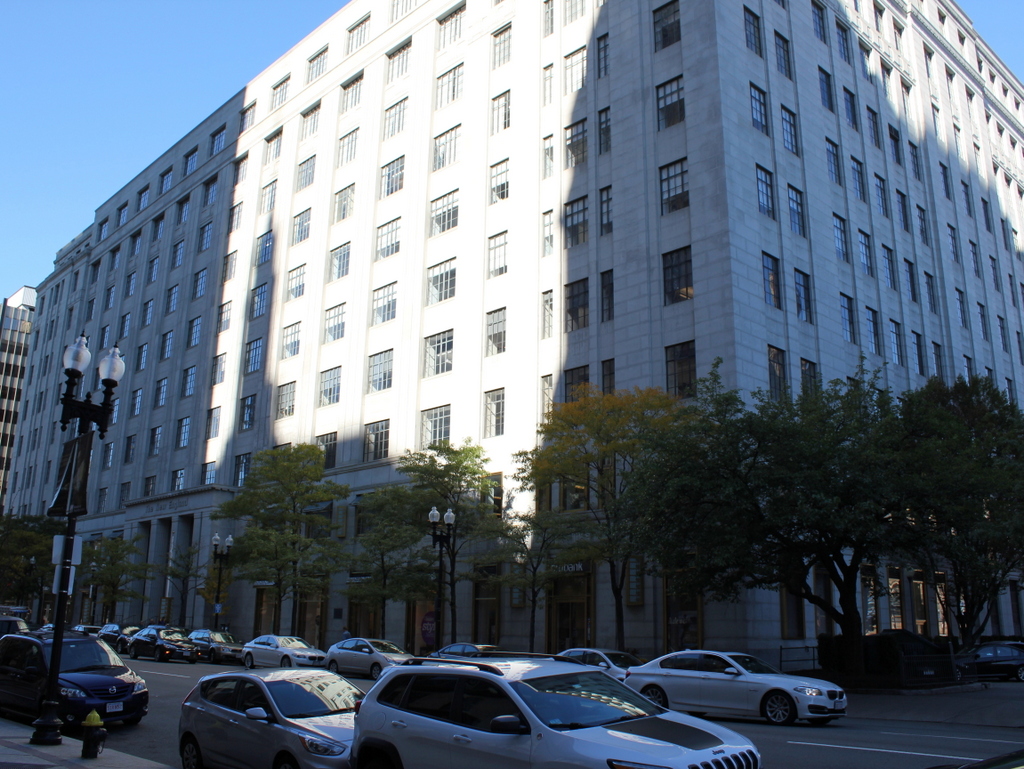 The first permanent home for Massachusetts Institute of Technology was in this building in the foreground. Completed in 1866 and later named the Rogers Building in honor of the school's founder, it matched the architectural style of the adjacent Museum of Natural History, which is still standing today just to the right of here. The school was established to fill a need for a college education that focused on modern developments in science and technology, and despite some initial challenges such as the Civil War in the 1860s and an economic recession in the 1870s, the school began to grow. In 1883, the campus expanded with the Walker Building, which can be seen to the left in the first photo, at the corner of Clarendon Street. Even this was not enough, though; from 1881 to 1897 enrollment nearly quadrupled, and by the early 1900s the school was spread out across 10 buildings in the Copley Square area.
In 1916, most of the school moved to a new campus across the river in Cambridge, although the Rogers Building was retained as the home of the School of Architecture until the 1930s, when it was sold to the New England Mutual Life Insurance Company. Both the Rogers and Walker Buildings were demolished in 1939, and the insurance company built their new headquarters here, as seen in the 2015 photo. New England mutual merged with Met Life in 1995, and today their former headquarters is mixed-use building with retail and office tenants.