Looking west from the bridge in the Boston Public Garden toward Commonwealth Avenue in 1895. Image courtesy of the Boston Public Library.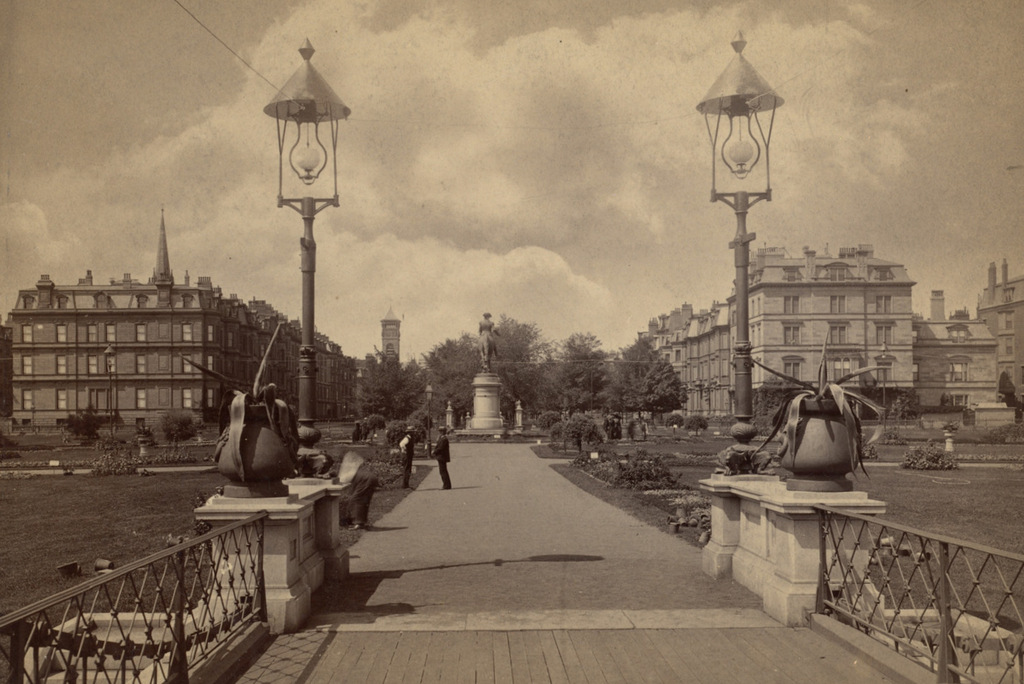 The scene in 2015: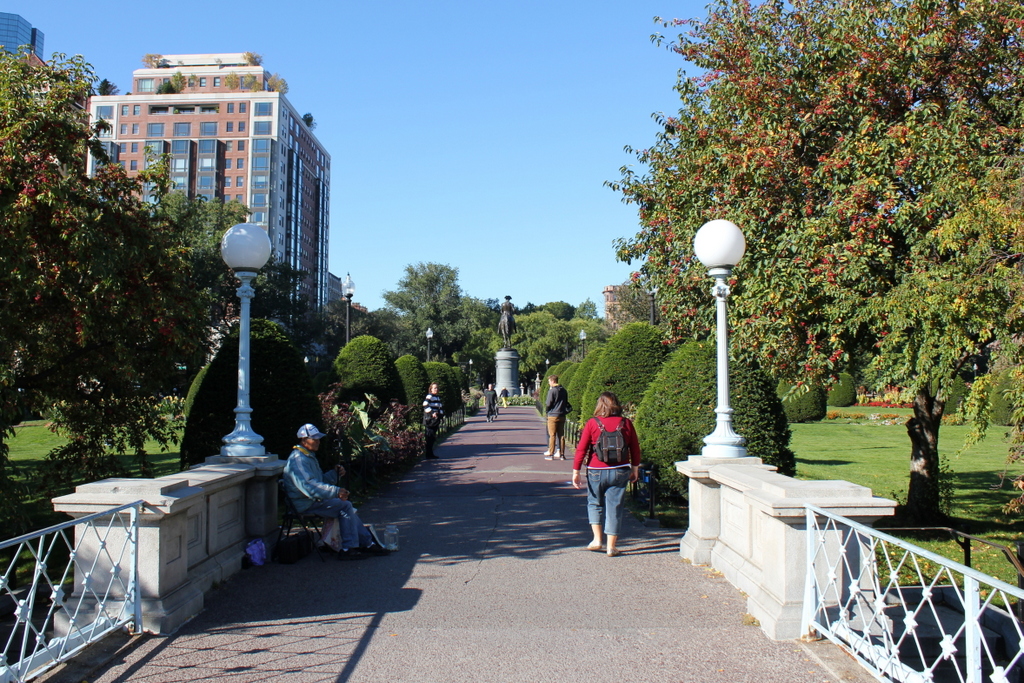 For as much as Boston has changed in the past 120 years, this scene has stayed remarkably the same. It is taken facing the opposite direction from the photos in this post, and the statue in the distance is the same one visible from the other side in that post. This bridge over the lake has been a feature in the Public Garden since it was added in 1867, and it was designed by noted Boston architect William G. Preston. Two years later, the statue of George Washington was added, and it is one of many statues that decorate the park.
Beyond the Public Garden is the eastern end of Commonwealth Avenue, which was designed with a wide, park-like median. It serves as a major centerpiece for the Back Bay neighborhood, and the townhouses on either side of the street have been highly coveted since the area was first developed. Many of these historic homes are still standing today, although it is hard to see in the 2015 photo here. The ones to the left, at the corner of Commonwealth Avenue and Arlington Street, have since been demolished and replaced by a modern high-rise, but most of the ones on the right are still there, including the ones at the corner. Built mostly in the 1860s, these are among the oldest homes in the Back Bay, and this location along the Commonwealth Avenue Mall and across from the Public Garden has long been desirable real estate in the city.