Springfield's Old Corner Bookstore at the corner of Main and State Streets, around 1892. Image from Picturesque Hampden (1892).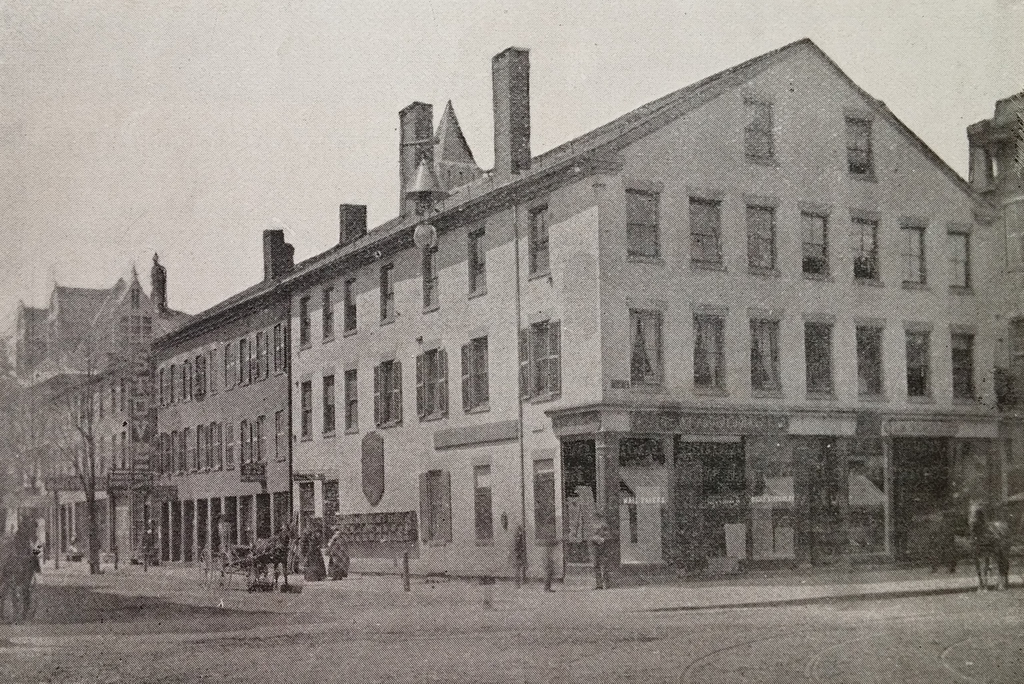 The scene in 2015: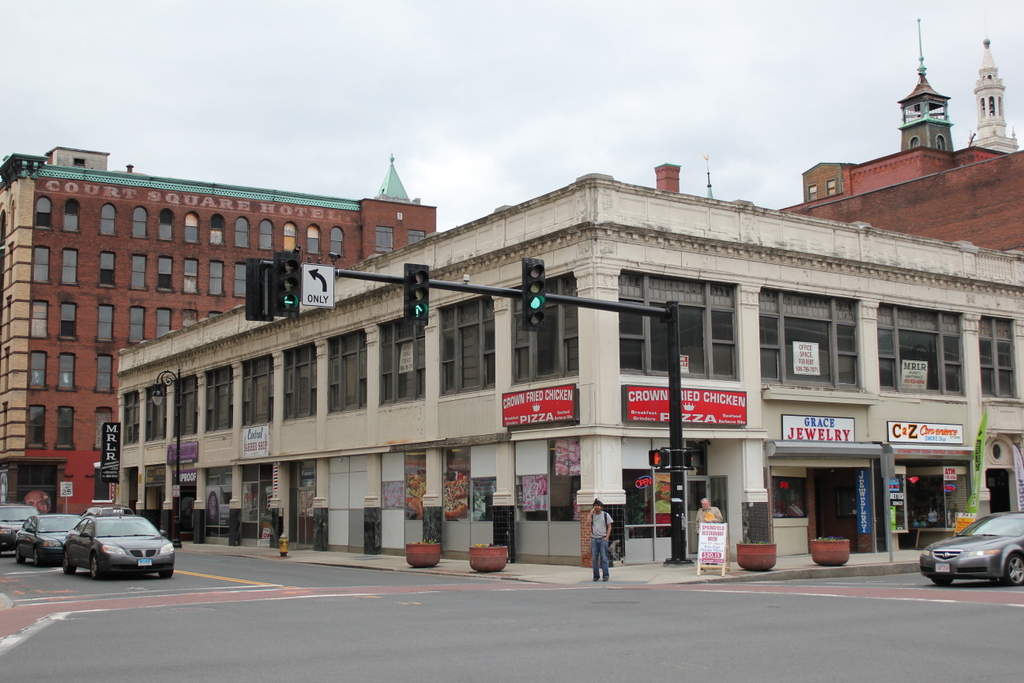 Not to be confused with the more famous Old Corner Bookstore in Boston,this was never a gathering place for prominent 19th century authors, but the building did play a significant role in American literary history.  The building was built in 1834, and a year later George and Charles Merriam opened up a bookstore.  At first, they printed law books, Bibles, and other books, but they gained prominence after 1843, when they purchased the rights to Noah Webster's dictionary.  By the time the first photo was taken, the company had moved directly across Main Street.  Today, the company is still in business, as Merriam-Webster, and their headquarters are still in Springfield, on Federal Street.
As for the building itself, it continued to be used as a bookstore and for publishing, even after the Merriams moved.  Around 1871, James L. Whitney and W. F. Adams took over the bookstore, and sold everything from blank stationery to school textbooks.  In 1884, King's Hanbook of Springfield gave the business a glowing review, declaring that "The success of this house is largely due to the straightforward and honorable policy by which their affairs ever have been and are now conducted."  The statement was likely made in all sincerity, too, since King's Handbook of Springfield was published by one of their Springfield competitors, publisher James D. Gill.
Irrespective of their "straightforward and honorable" nature, however, the bookstore went out of business in 1894, and the building became home to the Old Corner Wall Paper Company.  The old building was demolished sometime between then and 1927, when the Shean Block seen in the present day photo was built.  The only building that can be seen in both photos is the Hampden County Courthouse; the top of the tower can be seen in the distance in the left center, between the chimneys in the 1892 photo and behind the Court Square Hotel today.