The First Church at the corner of Longmeadow Street and Williams Street, sometime in 1907. Image courtesy of the Longmeadow Historical Society, Emerson Collection.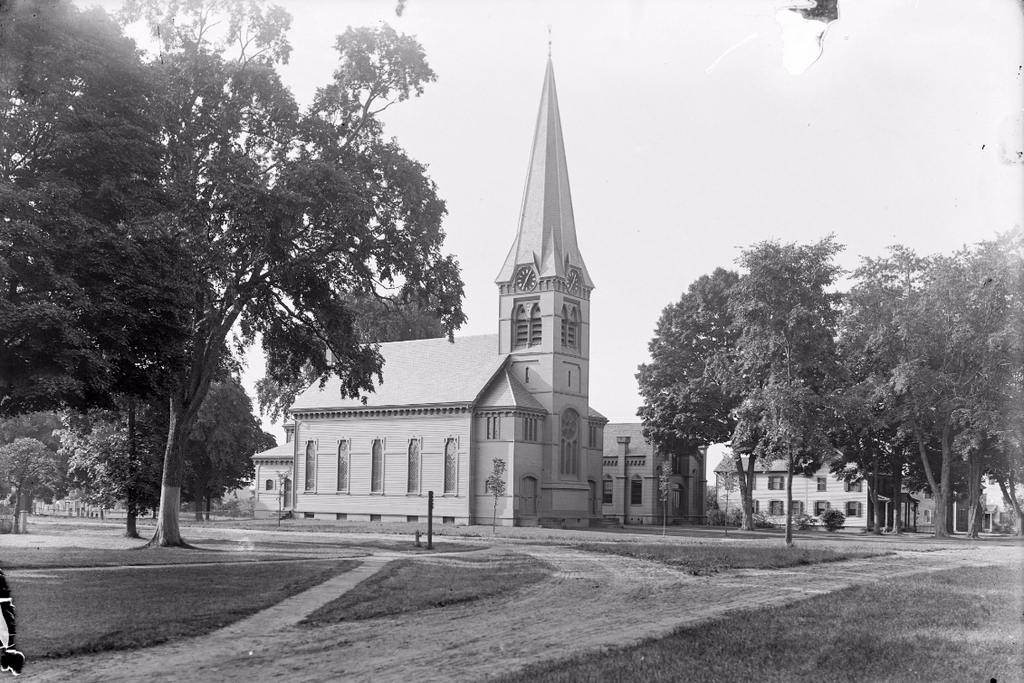 The church in 2016: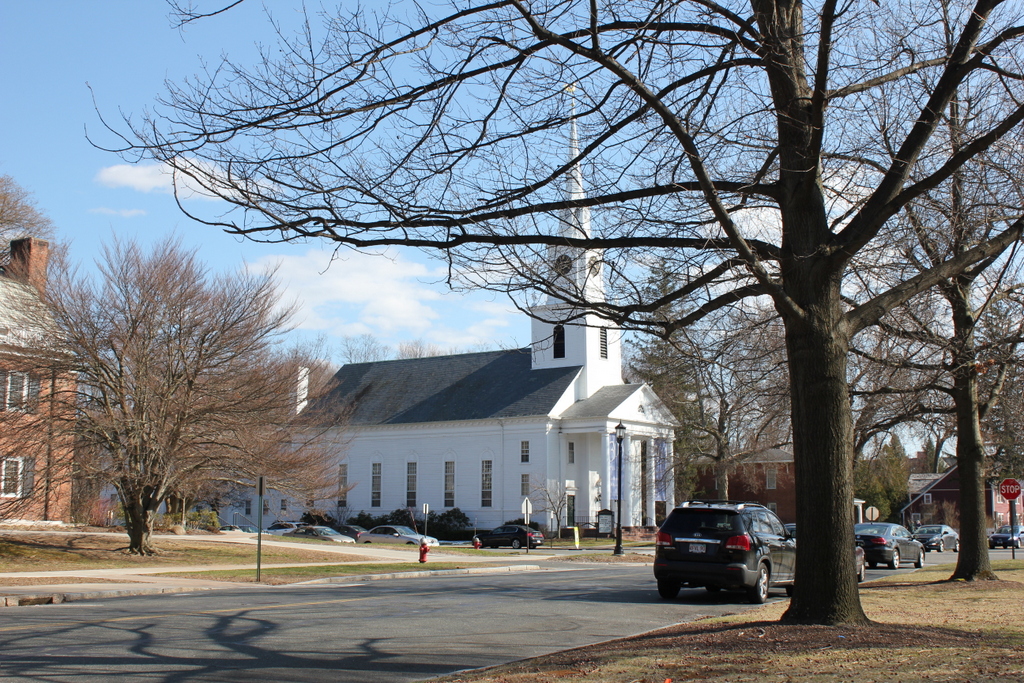 It doesn't look like it at first, but this is the same church building in both photos. In fact, Longmeadow's First Church of Christ is one of the oldest church buildings in Western Massachusetts, although I'm not sure how much of the original building is still left at this point. Up until 1783, Longmeadow was part of Springfield, and for many years its residents attended church there, nearly four miles away. They finally received permission to build their own church in 1716, which lasted for about 50 years before it was replaced with the present church in 1768.
The church was originally located on the Town Green, but in 1873 it was moved to its present location and drastically remodeled, as seen in the first photo. This Gothic style appearance was popular in the mid-1800s, but by the early 1900s it had fallen out of fashion, so in 1932 it was remodeled again to restore it to a colonial style. I haven't seen any photos of the church in its original appearance, but it probably still looked a little different than it does now. In particular, the front portico would have been virtually unheard of in New England in 1768; this element was added with the 1932 renovation and modeled after the one on Arlington Street Church in Boston. There are a few features that date back to the early years of the church, though – the bell was cast in 1808 by Paul Revere and recast by him in 1812 after it cracked, and the rooster on top of the steeple is even older than the building itself. Its origins are unclear, but it has watched over the center of Longmeadow since at least 1732.