The American House, a hotel at the northwest corner of North Street and Columbus Avenue, sometime in the 1800s. Image from Pittsfield, Massachusetts, and Vicinity (1900).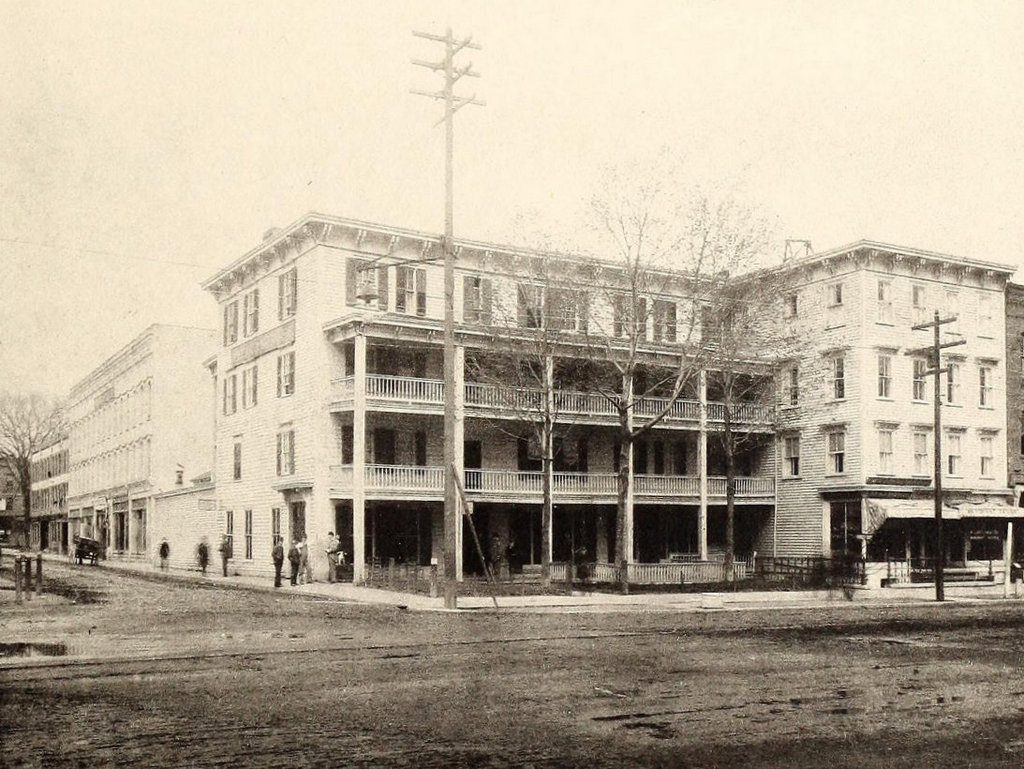 The New American House on the same site, around 1911-1920. Image courtesy of the Library of Congress, Detroit Publishing Company Collection.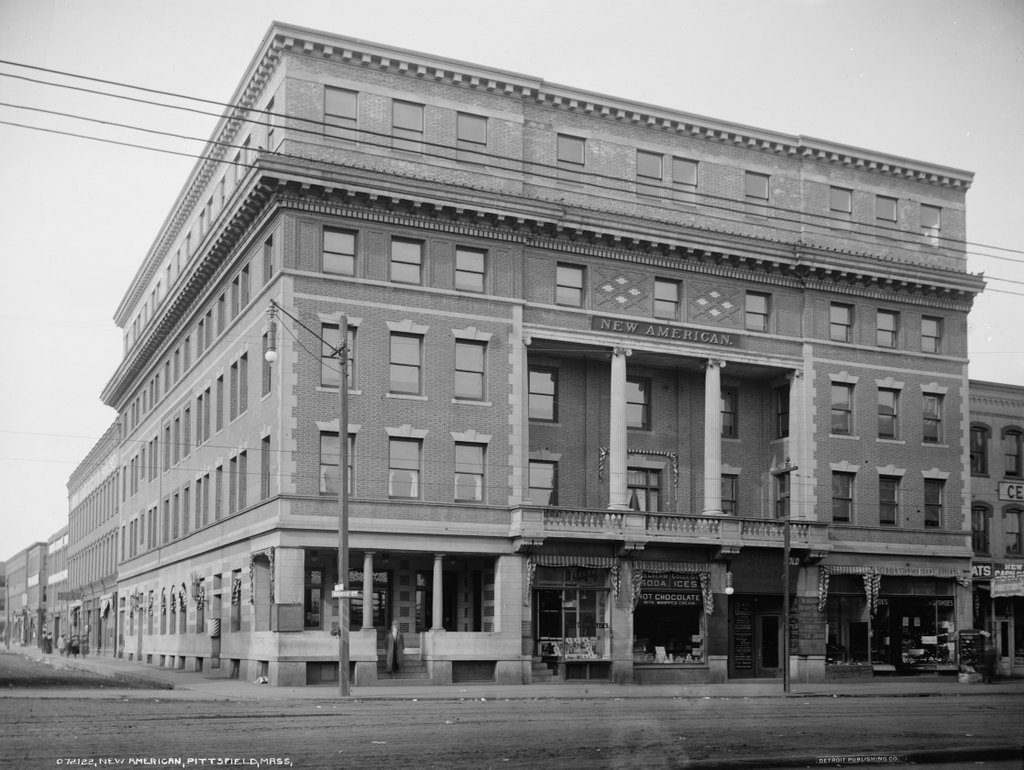 The scene in 2016: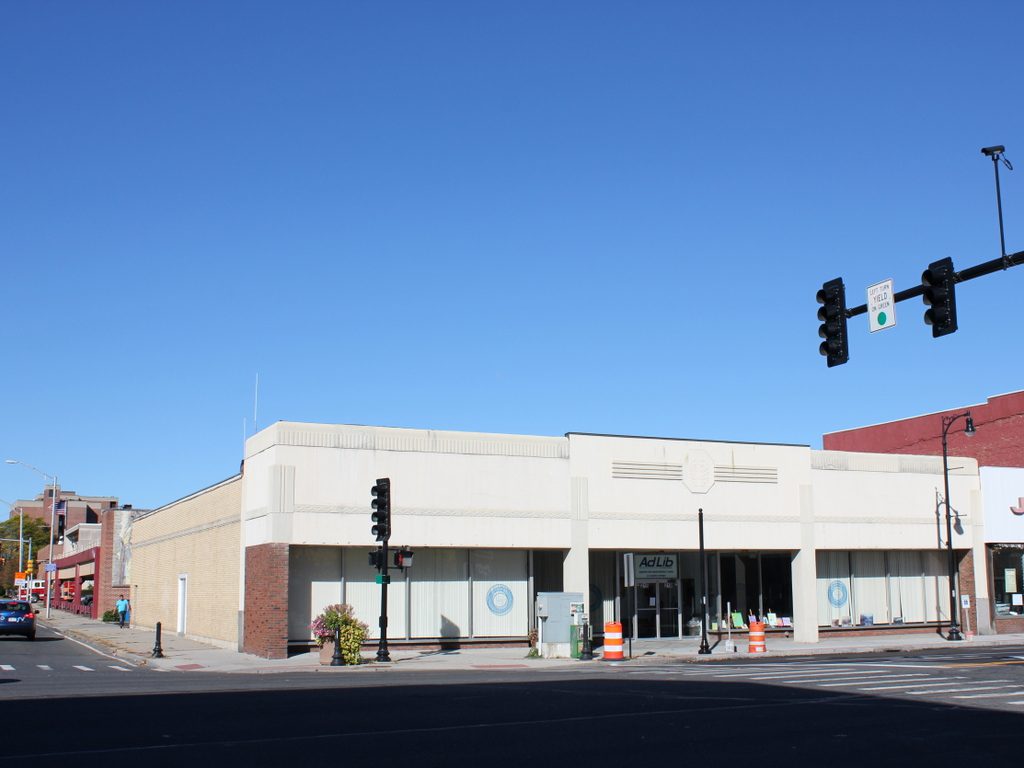 The American House was one of several important 19th century hotels in Pittsfield. It was built sometime before 1865, and in that year it was purchased by Cebra Quackenbush, a prominent resident who soon expanded the hotel. By the end of the century, though, the old wooden building had become outdated, so in 1899 he had it demolished and replaced with a larger brick hotel, named the New American House.
The second photo was taken shortly after the 1911 renovations, which added a fifth story to the building. Quackenbush, in his 70s at this point, still owned the hotel, although he was not involved in the day-to-day operations. Instead, he leased it out to different landlords over the years until his death in 1914, nearly 50 years after he purchased the property. After his death, the hotel continued in business for a few more decades, but it was demolished in 1937 and replaced with the one-story commercial building that stands here today.