The Berkshire County Savings Bank building, at the northeast corner of North and East Streets in Pittsfield, around 1900-1906. Image courtesy of the Library of Congress, Detroit Publishing Company Collection.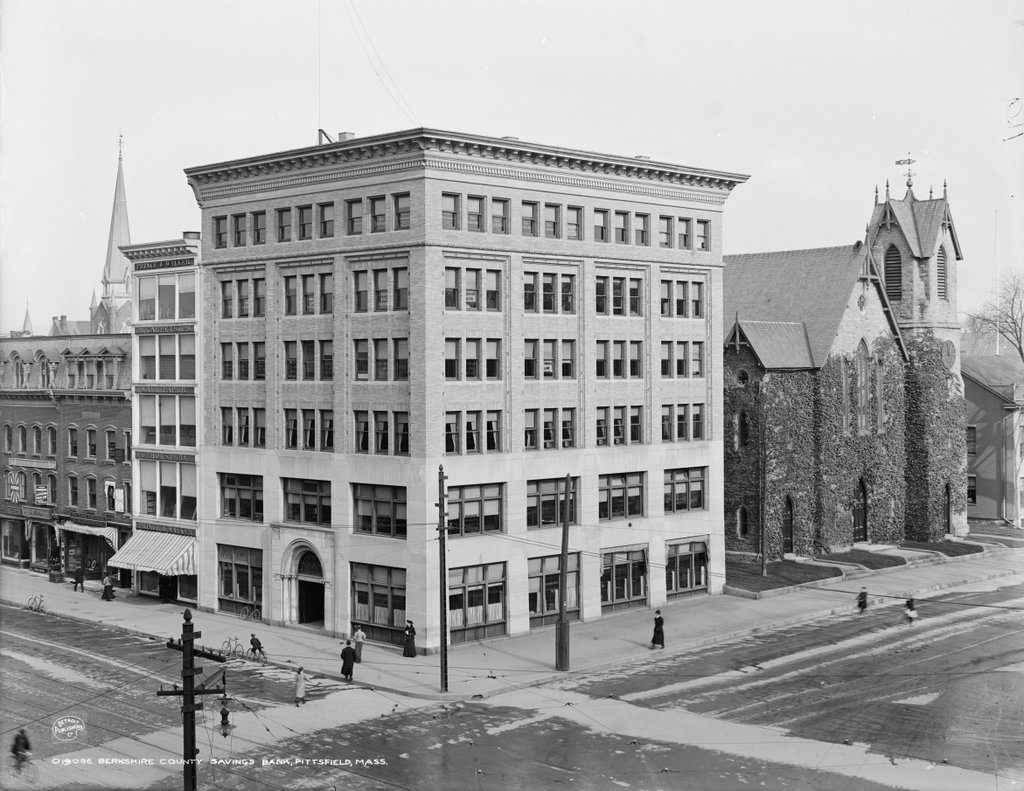 The building in 2016: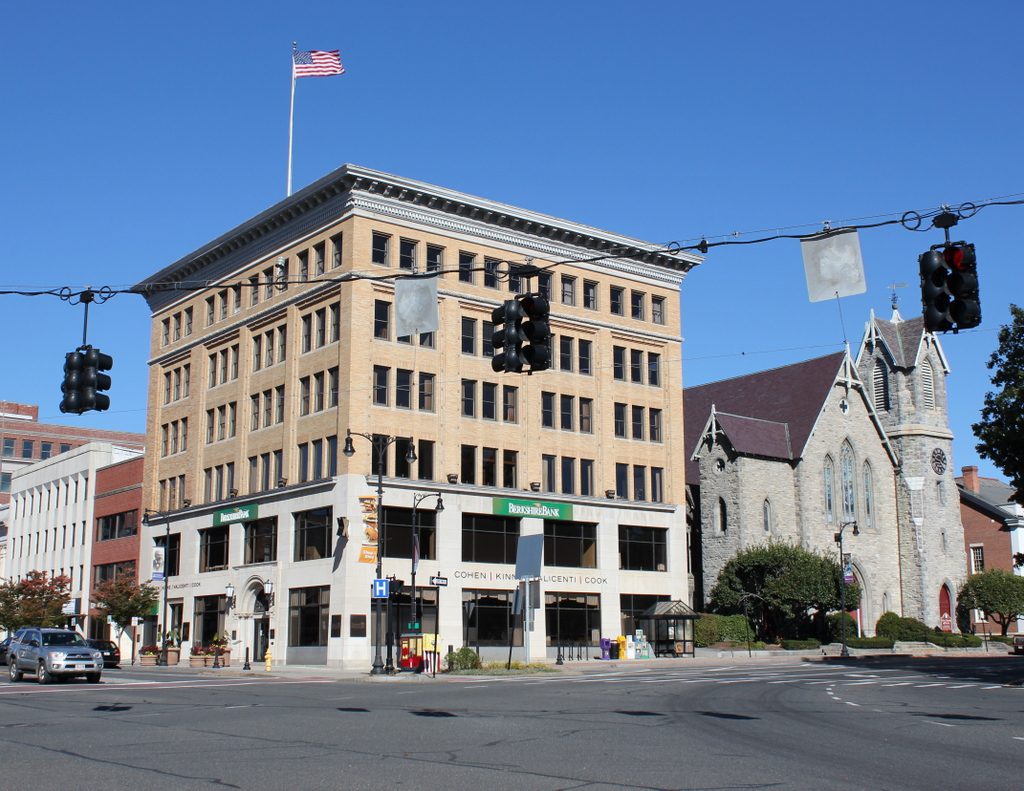 It is rare for the same building to house the same company in both the "then" and "now" photos, but Berkshire Bank has been located in this building since its completion in 1896. The bank itself is actually much older, having been established in Pittsfield in 1846 as the Berkshire County Savings Bank. Fifty years later, the bank moved into this building at Park Square, in a prominent location at the corner of North and East Streets. The six-story Renaissance Revival building was designed by Boston architect Francis R. Allen, and overlooks the center of the city, directly adjacent to the First Church on the right.
More than 170 years after it was founded, the bank's name has since been simplified to Berkshire Bank. After a series of mergers, it is now the largest bank based in Western Massachusetts, but it is still based out of this building. The building itself still retains its original appearance, although it has grown over the years. At some point it was expanded to the left along the North Street side, replacing the smaller building in the first photo and making the building roughly square. The addition is barely noticeable at first glance, though, and seamlessly blends in with the original section.
There have been even fewer changes to the First Church on the right. This Gothic church was completed in 1853, and was designed by prominent architect Leopold Eidlitz. Both the church and the bank building are among the many historic 19the century buildings around Park Square, and they are listed on the National Register of Historic Places as part of the Park Square Historic District.