The house at 1166 Worthington Street in Springfield, around 1938-1939. Image courtesy of the Springfield Preservation Trust.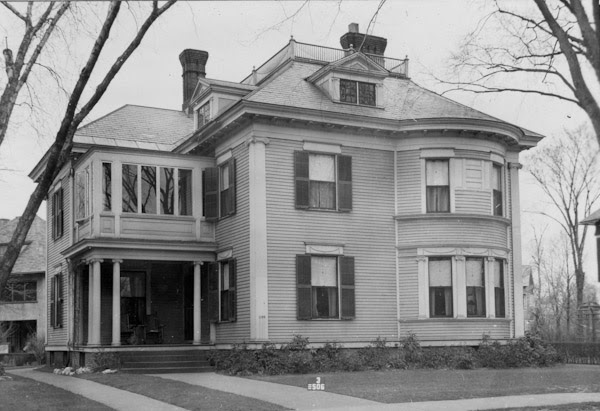 The house in 2017: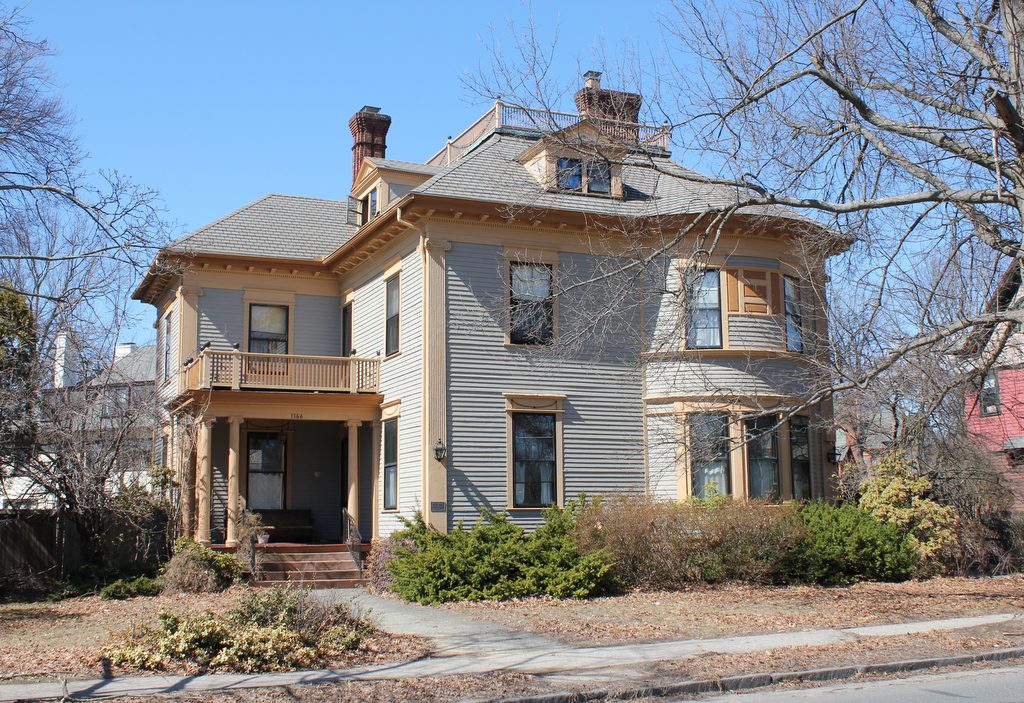 This house is located on Worthington Street opposite the Thompson Triangle in Springfield's historic McKnight neighborhood. It was built in 1889, the same year as the neighboring house at 1154 Worthington Street. However, the two houses are very different in architectural style, with this one being an early example of a Colonial Revival design. Its original owner was Charles D. Hosley, a jeweler who co-owned the Springfield firm of Woods & Hosley until his retirement in 1898. He lived here with his wife Harriet and their son Walter. Harriet was the daughter of prominent publisher Charles Merriam, the co-founder of the current Merriam-Webster company. Her sister, Eleanor Woods, lived in the house next door at 1154 Worthington.
Both Charles and Harriet died in 1917, and by 1920 the house was owned by Dr. William C. Hill, the longtime principal of Central and later Classical High School. He served as principal from 1910 until 1945, and lived here for many years with his wife Gertrude and their son Charles. Gertrude died in 1954, and William lived here until his death in 1964 at the age of 90. Since then, the house has remained well-preserved. The only significant difference is the lack of the enclosed porch over the entryway, which was probably not original to the house anyway. Like the hundreds of other houses in the neighborhood, it is part of the McKnight District on the National Register of Historic Places.