The house at 41 Churchill Street in Springfield, around 1938-1939. Image courtesy of the Springfield Preservation Trust.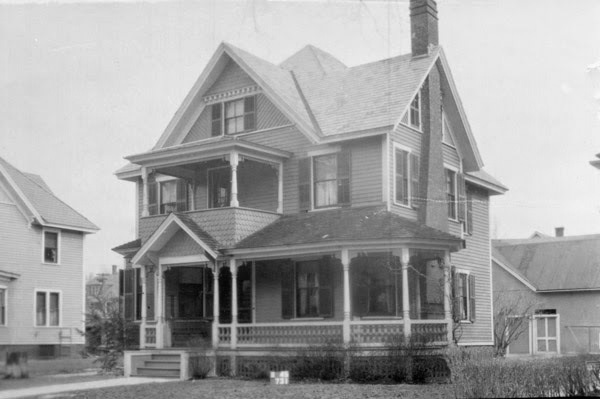 The house in 2017: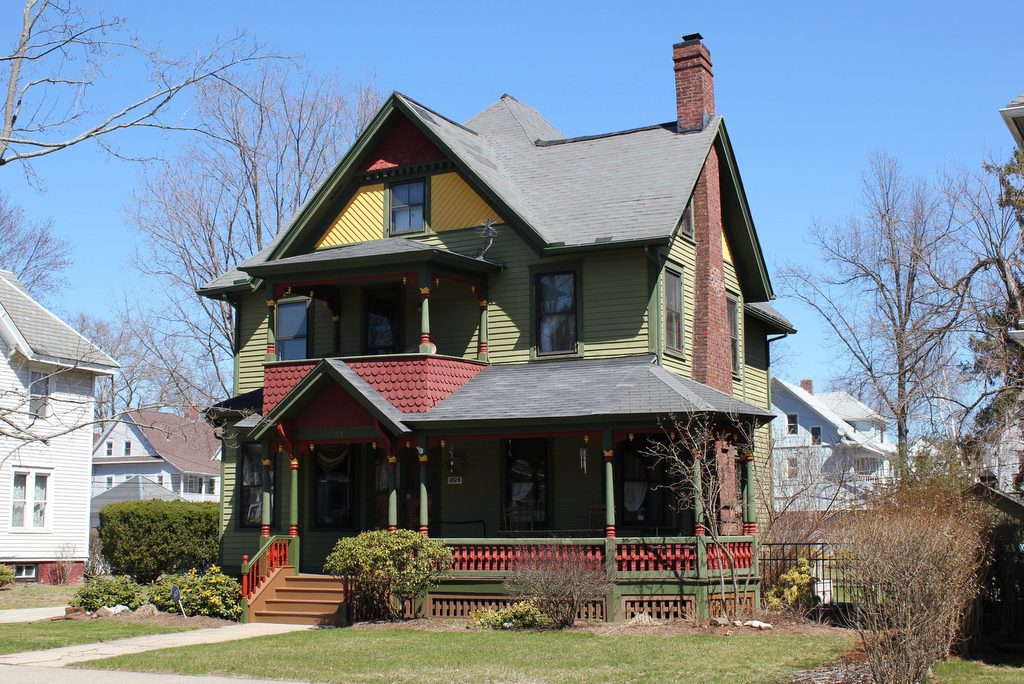 This Queen Anne-style house was built in 1893, right around the time that the Forest Park neighborhood was beginning to be developed on a large scale. It was originally the home of Frank and Alice Morse, although they apparently only lived here for a few years, because by the late 1890s the house was owned by Wilbur C. Tracy. He was a meat dealer, and he lived here with his wife Charlotte, his son, his parents, and his sister.
The Tracy family did not live here long, either, and by 1901 the house was owned by George M. Stebbins, a traveling salesman who also served in the police department as the city marshal. He lived here with his wife Mary, and by the 1910 census they also had a boarder living here, along with an 18 year old servant, Olga Lindquist. Mary died in 1927, but George was still living here when the first photo was taken. Olga was also still here, although she does not appear to have been a servant anymore. Instead, she lived here with her husband, Frank Keeling, who was a commercial artist, and she worked as a clerk in his studio.
George Stebbins died in 1942 at the age of 93, and the house was subsequently sold. At some point in the mid-20th century, the second story porch was enclosed, and the house was covered in asbestos shingles, losing much of its original Queen Anne details in the process. However, the house has since been restored to its original appearance, with hardly any difference from the first photo except for the lack of shutters. Along with the rest of the neighborhood, the house is now part of the Forest Park Heights Historic District on the National Register of Historic Places.