The house at 141 Forest Park Avenue in Springfield, around 1938-1939. Image courtesy of the Springfield Preservation Trust.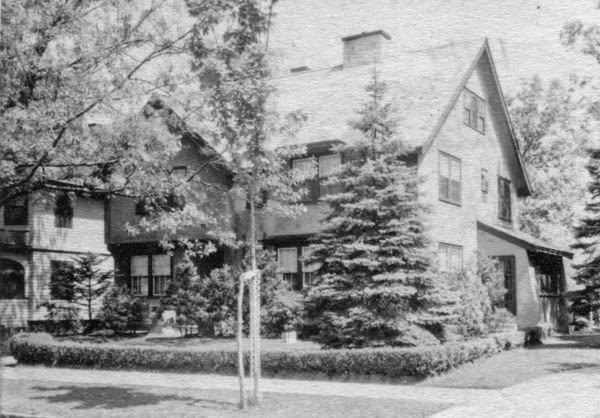 The house in 2017: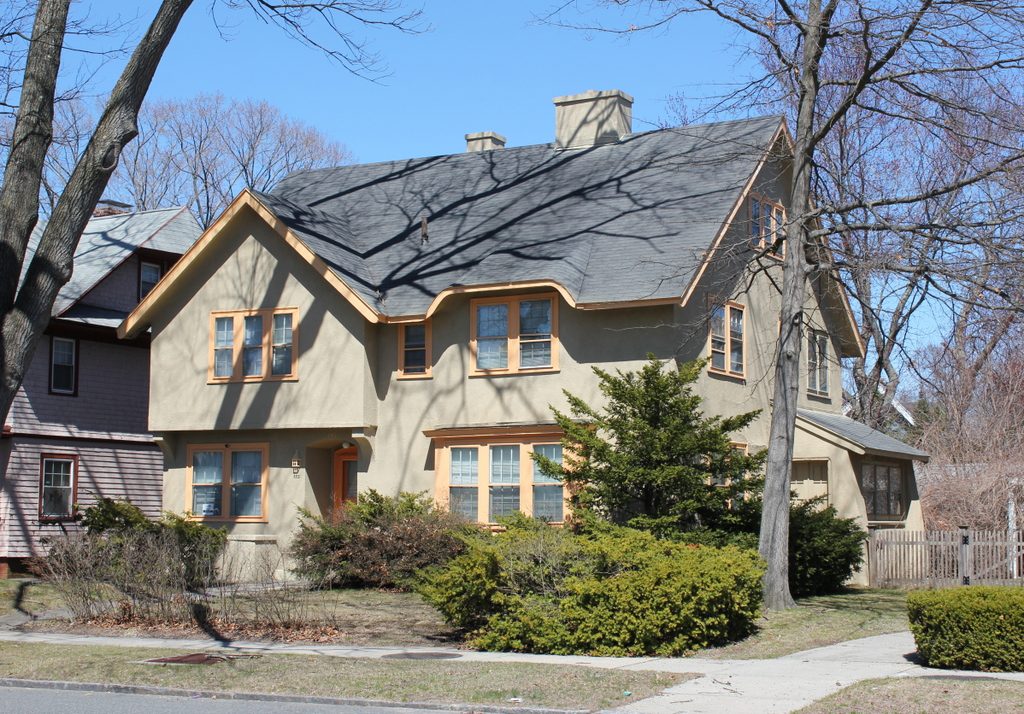 This house was built in 1910, and was one of many homes in Forest Park that were designed by G. Wood Taylor, a prominent local architect of the early 20th century. It was originally the home of Thomas and Florence Dyer, who lived here for a few years. During this time, Thomas worked for an advertising company in Springfield, but by the end of the 1910s he had become a dairy farmer. He and Florence moved out of this house and purchased the Kingoke Farm in Sixteen Acres, at the present-day corner of Parker Street and South Branch Parkway. They operated the farm here for many years, and Thomas even served as the city's police commissioner in the 1930s.
In the meantime, their home here in Forest Park was purchased by Charles N. Bancroft, the traffic manager for the Indian Motocycle Company. He did not stay here long either, though, and was living in Longmeadow by 1930. In 1933, several years before the first photo was taken, the house was purchased by Dr. Robert J. Klein and his wife Della, and they lived here for the rest of their lives, until Della's death in 1967 and Robert's in 1972. Since then, the exterior of the house has remained unchanged, and in 1982 the property became part of the Forest Park Heights Historic District on the National Register of Historic Places.