The house at 151 Forest Park Avenue, at the corner of Mountainview Street in Springfield, around 1938-1939. Image courtesy of the Springfield Preservation Trust.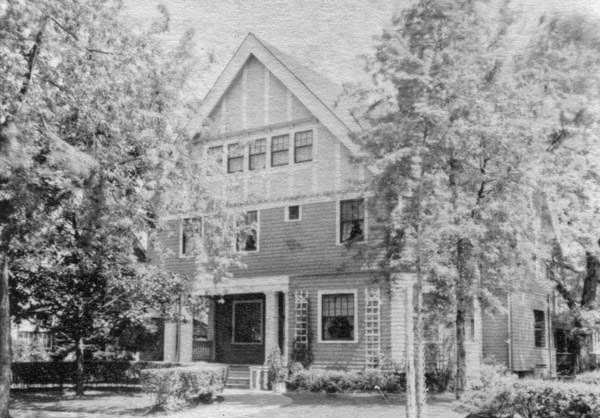 The house in 2017: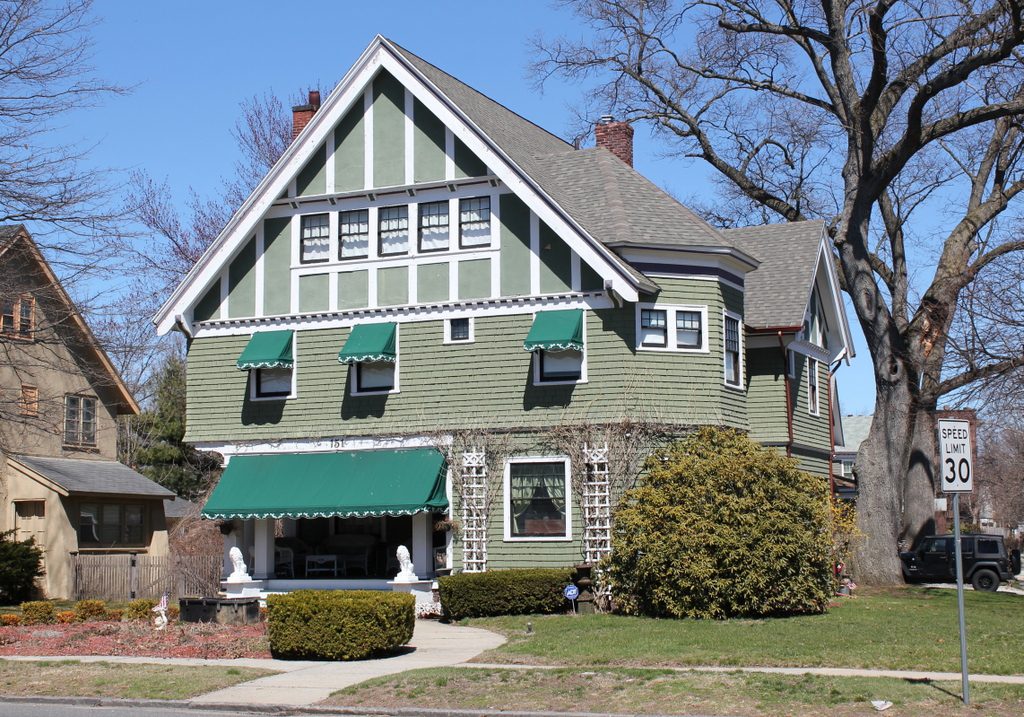 This house was built in 1906, and is one of many large, upscale single-family homes that were built in the Forest Park neighborhood at the turn of the 20th century. It was originally the home of Alfred and Julia Chapin and their three young children, Alfred Jr., Neil, and Julia. Alfred was the treasurer and later president of the Moore Drop Forging Company, a Springfield-based tool manufacturer. He was also an avid tennis player, and served as treasurer of the United States National Lawn Tennis Association.
In 1916, shortly after becoming president of the company, Chapin and his family left this house and moved into a home on Crescent Hill. They subsequently adopted three more children, and by the 1920 census they employed five live-in servants at their new home. In the meantime, their former home was sold to Dr. Robert F. Hovey, a surgeon who worked at the Wesson Memorial Hospital for many years.
During the 1920 census, Hovey was living here with his wife Florence and a maid. Florence appears to have died sometime in the 1920s, because by 1930 he was living here with his second wife, Emma. His mother Lucy was also living here in 1930, and she remained here until her death in 1936 at the age of 98. Emma died in 1934, when she was in her early 50s, and Hovey subsequently married his third wife, Eva Danick.
The Hoveys were still living here when the first photo was taken, and Dr. Hovey remained here until his death in 1954 at the age of 79. The house was subsequently sold later that year, nearly 40 years after Hovey had first moved here. Since then, like so many other historic homes in the neighborhood, it has remained well-preserved, and in 1982 it became part of the Forest Park Heights Historic District on the National Register of Historic Places.