The house at 96 Dartmouth Street in Springfield, around 1938-1939. Image courtesy of the Springfield Preservation Trust.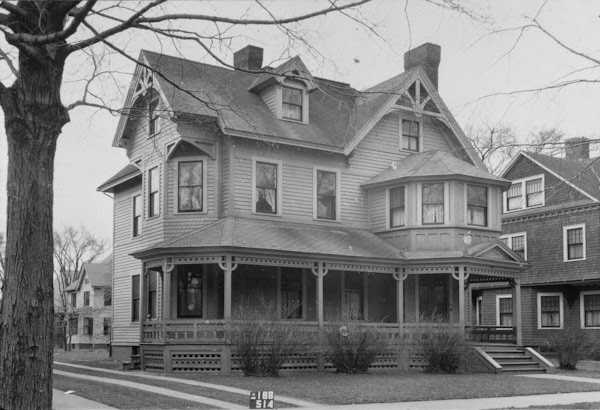 The house in 2017: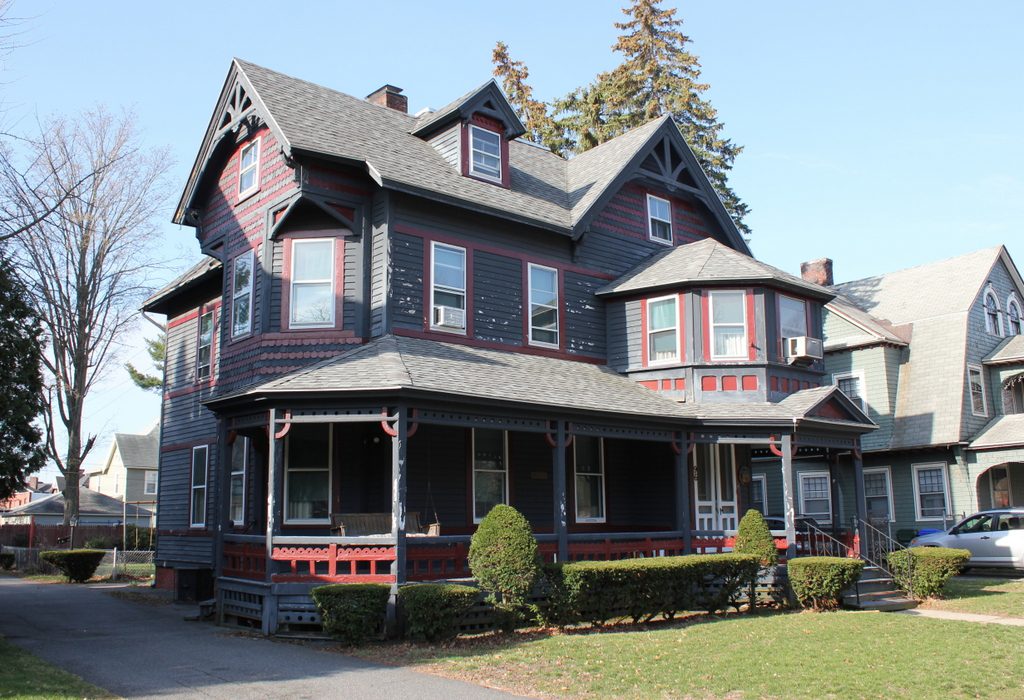 This house was built in 1886 as the home of Lemuel and Josephine Brigham. Lemuel was originally from Vermont, but in 1836 he came to Chicopee, where he worked as a superintendent at the Dwight Manufacturing Company until 1868. He then took a position as agent for the Ludlow Manufacturing Company, where he worked until his retirement in 1887. Upon his retirement, he and Josephine moved into this house, but they only lived here for a few years. She died in 1889, and about a year later Lemuel moved to Palmer, where he died in 1896.
By the 1900 census, the house was owned by clothing merchant Charles E. Cooley and his wife Mary. In 1912, at the age of 64, Charles was injured in a fall here at home, and he died two weeks later at Springfield Hospital. However, his death certificate does not mention the fall, instead listing diabetes as his cause of death. Afterwards, Mary continued to live here until her own death in 1916.
Subsequent owners of the house included insurance executive Charles W. Gowan, who lived here with his wife Ella and his mother-in-law, Elizabeth Mason. They were living here during the 1930 census, but by the time the first photo was taken less than a decade later, the house was the home of William and Mildred Lippman and their three children. At the time, William was a manager at Westinghouse, and he would eventually go on to become the vice president of the Westinghouse Elevator Division.
By the late 1940s, the house was sold to Oscar Y. Gamel, a school administrator who served as principal of Chestnut Junior High School and, later on, as principal of the High School of Commerce. He lived here until his death in 1958. Since then, the house has remained well-preserved, with hardly any difference in its appearance between the two photos. Like the many other historic late 19th century homes in the neighborhood, it is now part of the McKnight Historic District on the National Register of Historic Places.