The house at 171 Dartmouth Terrace in Springfield, around 1938-1939. Image courtesy of the Springfield Preservation Trust.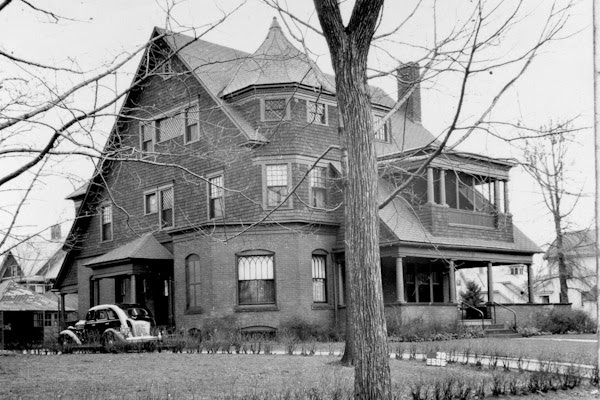 The house in 2017: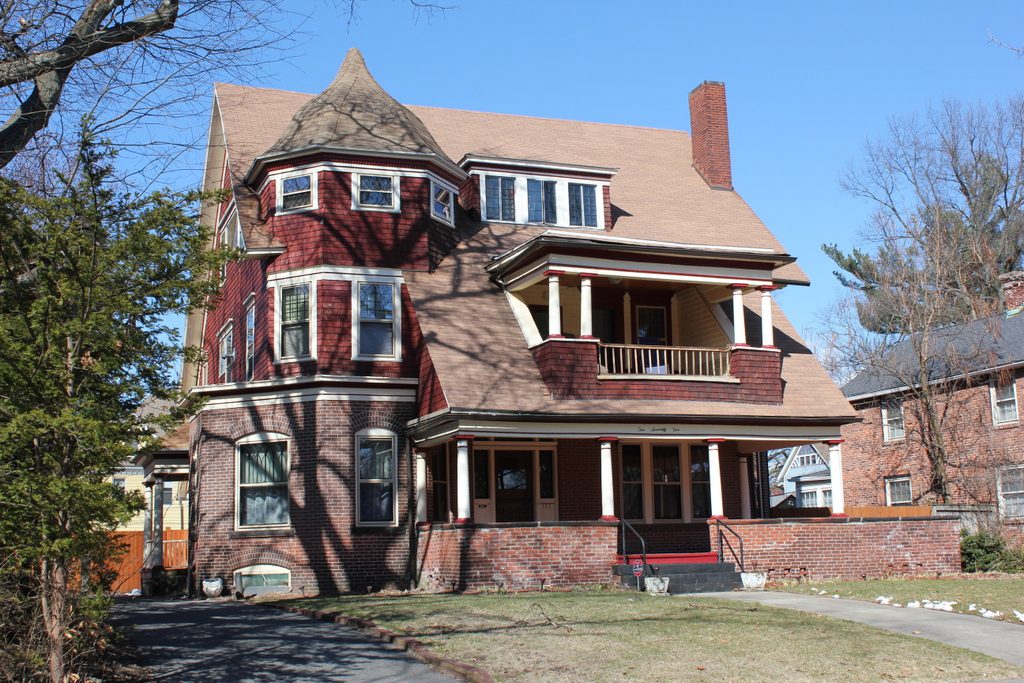 This distinctive Shingle-style home was built in 1895, and in many ways it is a larger version of the house at 53 Dartmouth Street, which was built a year earlier. It was the home of John Law, a retired tin manufacturer who had previously lived in Enfield, Connecticut. He and his wife Margaret were Scottish immigrants, and were in their 60s by the time they moved into this house. However, they did not live here long; John died in 1900, and Margaret died two years later.
The house was then purchased by Luman S. Brown, a manufacturer and businessman who was the founder and president of the Springfield Facing Company, which made facing material for foundries. Along with this, he was also the president and treasurer of a charcoal company, and he served as a director of the Chapin National Bank. He and his wife Clara lived here for about a decade or so, and by around 1914 they were living in a nearby home on Florida Street. They later retired to Florida itself, where they died several months apart in 1937.
The next owner of the house was Robert C. Cooley, a lawyer who lived here with his wife Harriet and their two children. They remained here for more than 30 years, until Robert's death in 1946 and Harriet's in 1951. Since then, the house has been well-maintained, and provides a striking example of Shingle-style architecture on what is probably the finest street in the neighborhood. Along with the other historic homes in the area, it is part of the McKnight Historic District on the National Register of Historic Places.