The Hezekiah Chaffee House at 108 Palisado Avenue in Windsor, on January 21, 1937. Image courtesy of the Library of Congress, Historic American Buildings Survey Collection.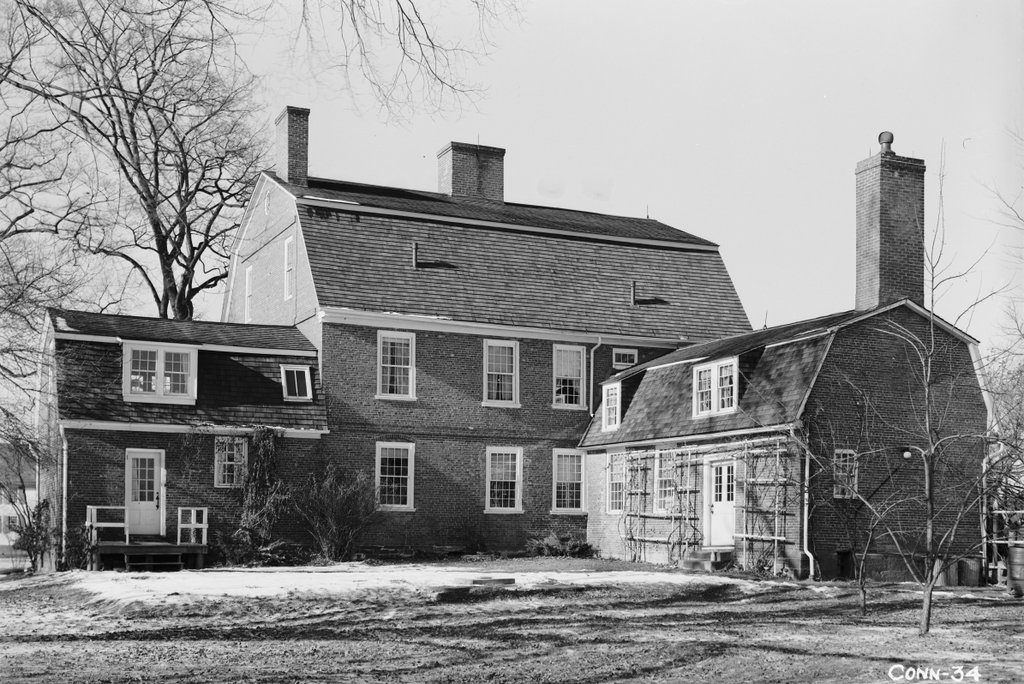 The house in 2017: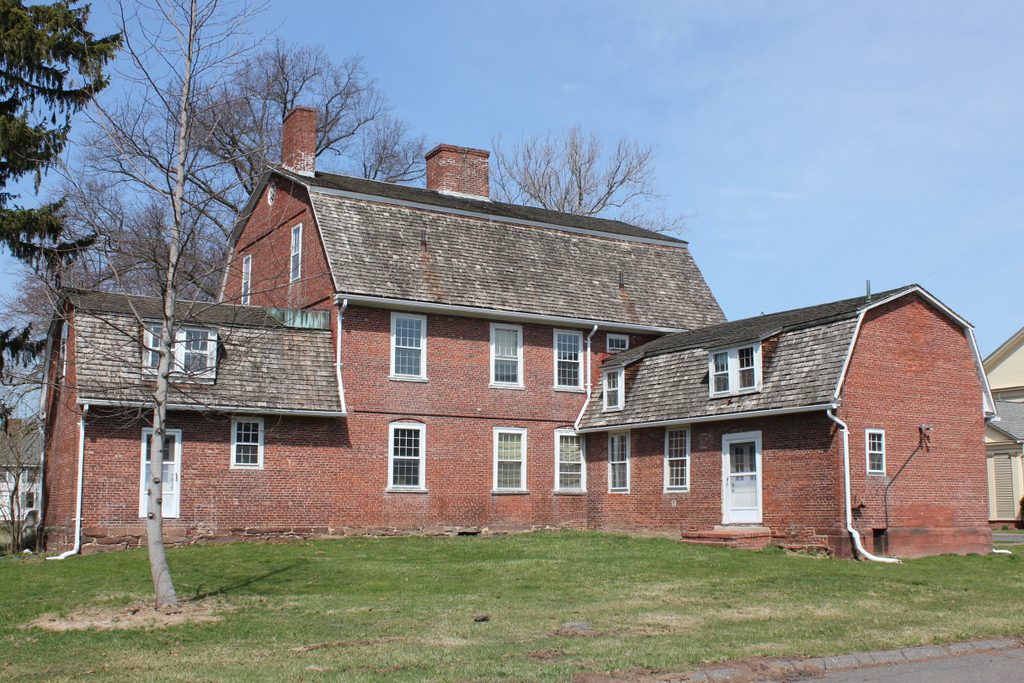 The front side of this house was featured in a previous post, and this view here shows the back of the house, which has hardly changed in the past 80 years since the first photo was taken. The house is perhaps the finest example of 18th century architecture in Windsor, and it was originally built around 1765 for Dr. Hezekiah Chaffee, a prominent local physician. He lived here until his death in 1819, but the house itself remained in the family for another century.
In 1926, a little over a decade before the first photo was taken, the house became the Chaffee School, the girls-only counterpart to the nearby Loomis Institute. After the schools merged to form the current Loomis Chaffee School in 1970, the house was sold to the town of Windsor. It is now a museum, run by the Windsor Historical Society, and and it is a centerpiece of the Palisado Avenue Historic District on the National Register of Historic Places.