The house at 32 Dartmouth Street in Springfield, around 1938-1939. Image courtesy of the Springfield Preservation Trust.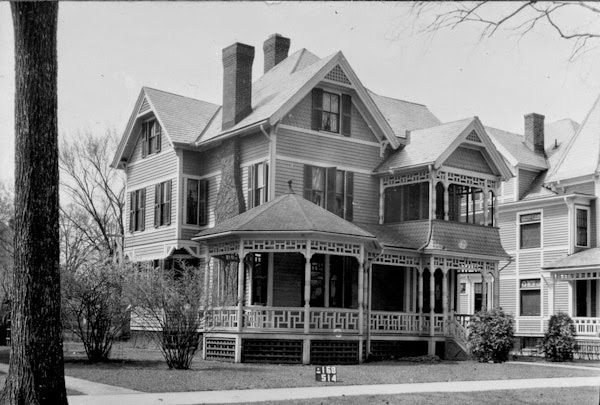 The house in 2017: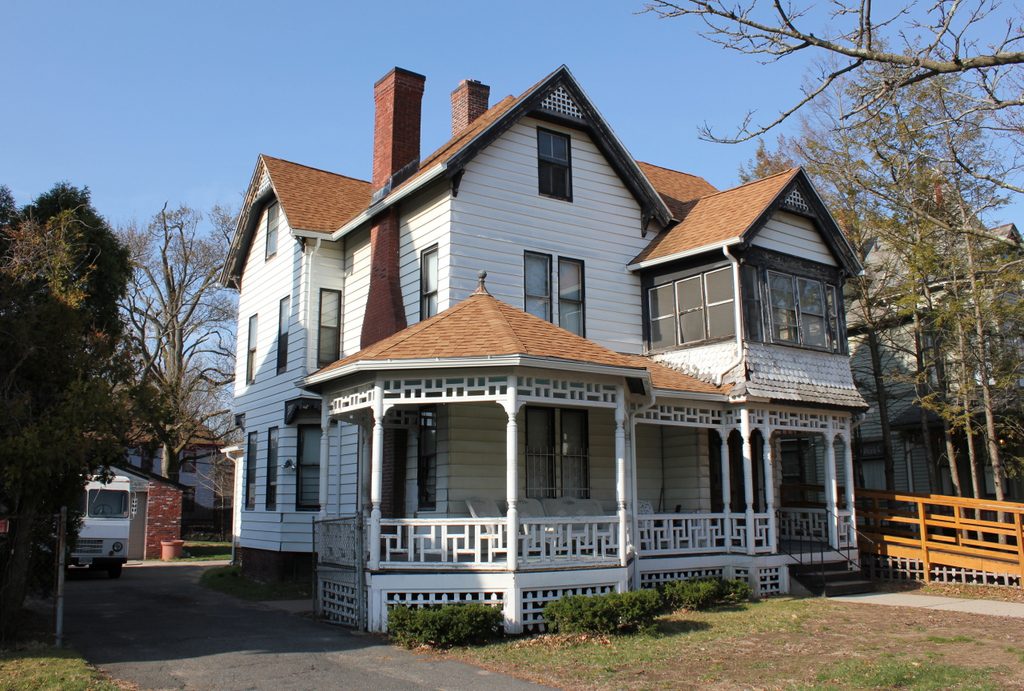 This house was built in 1887 for Charles W. Hutchins, a musical instrument manufacturer who was originally from Greenfield. He lived here with his wife Carrie, and they also had a one-year-old daughter, also named Carrie. Another daughter, Myra, was born around the same time that they moved into this house, and two years later they had twin boys, Frederick and Charles. However, the infant Charles died just a month later, and tragedy struck the household again in 1894, when Carrie died of tuberculosis at the age of 34. Soon after, Charles moved out and he sold the house, although he remained in Springfield, where he established the Hutchins Manufacturing Company in 1896.
The house appears to have been vacant during the 1900 census, but by 1910 it was owned by Martha Brewster, an elderly widow. She lived here with her daughter, Lulu Shattuck, Lulu's husband Frank, and their two children, along with a servant. However, Lulu died in 1912, and Martha died just five months later. Frank, who worked as a traveling salesman, sold the house in 1914 to Charles L. Combs, a 51 year old retired farmer from Warren, Massachusetts.
That same year, Charles married for the first time, to 21 year old Grace D. Gould, who was also from Warren. The 30-year age difference undoubtedly raised some eyebrows, but the match was even more curious given that Grace had previously been employed as Charles's servant. Presumably even more eyebrows were raised later in 1914, when their first child was born just six months after their marriage.
Charles lived here in this house until his death in 1934, and Grace was still living here later in the decade when the first photo was taken. She sold the house around 1940, and at some point afterwards the wooden clapboards were replaced with asbestos shingles. Many of the original Queen Anne-style details were lost in the process, although some of the ornamentation remains, including on the front porch. Along with the rest of the neighborhood, the house is now part of the McKnight Historic District on the National Register of Historic Places.