Looking north on Springfield Street from the corner of Casino Avenue in Chicopee, around 1892. Image from Picturesque Hampden (1892).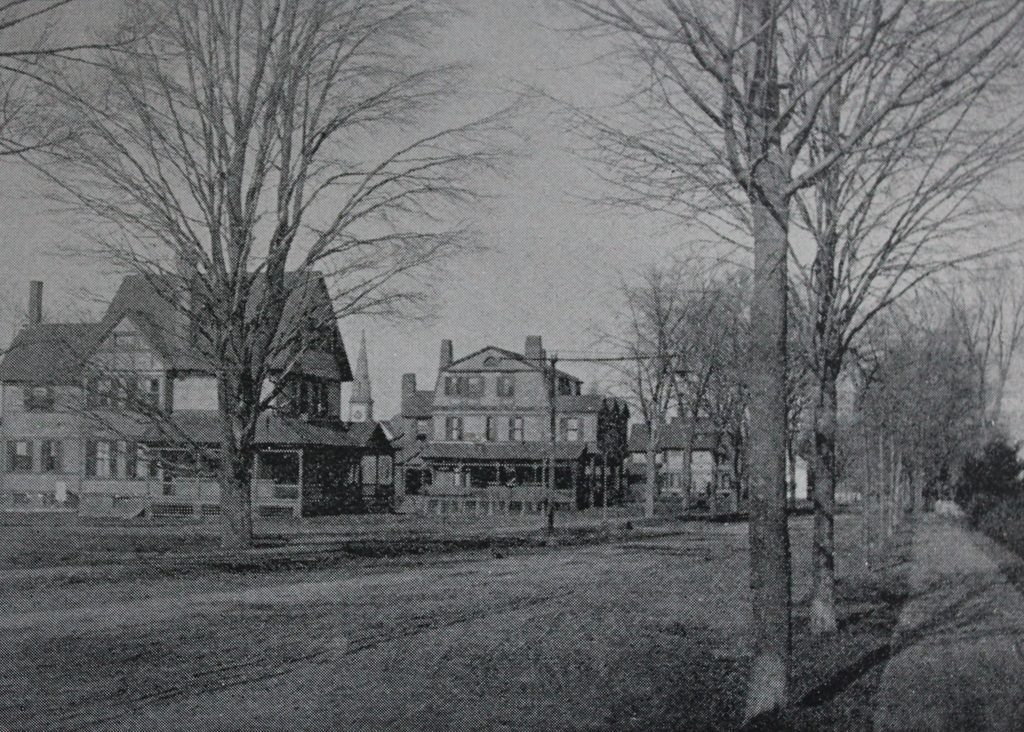 The scene in 2017: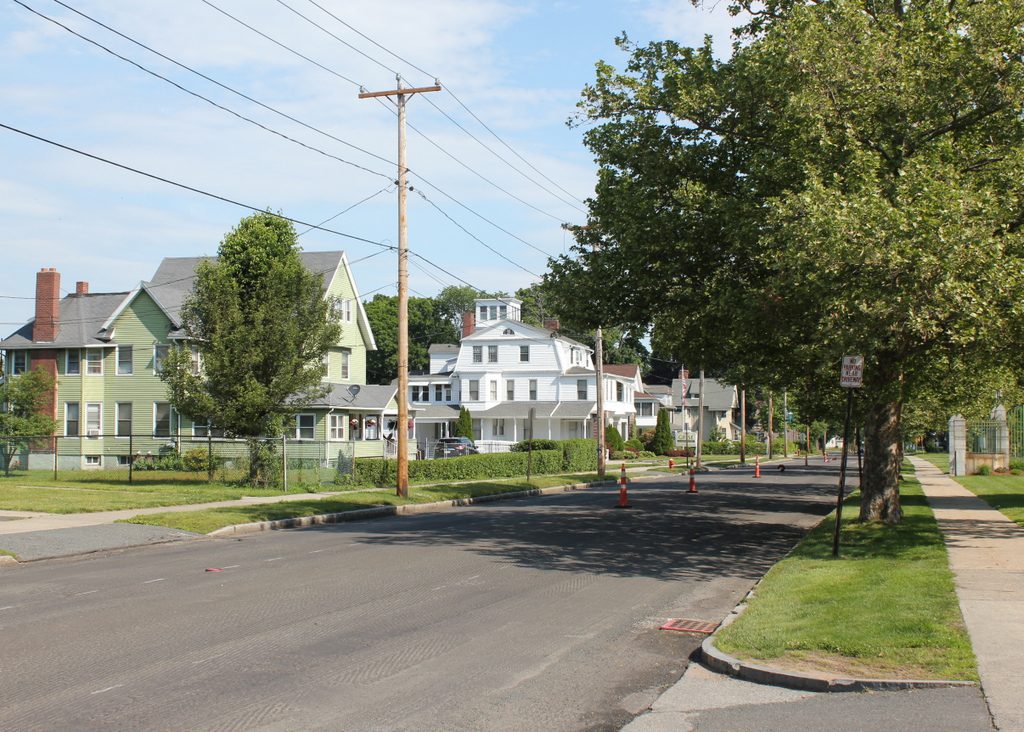 These views show the same scene as the ones in the previous post, just from the opposite angle. As mentioned in that post, this section of Chicopee was developed in the late 19th century by Frank E. Tuttle and James L. Humphrey, with Tuttle living in the large house in the center of the photo. This house was built in 1888, and most of the other ones in this area date to around the same time. Development was still ongoing when the first photo was taken in the early 1890s, and several more homes would be built in this scene by the early 20th century.
The Queen Anne-style house on the left was built in 1885, and was the home of William W. McClench, an attorney who served as the second mayor of Chicopee in 1892. He had been the unsuccessful Democratic candidate in the city's first mayoral race, but in the next election he was nominated by both political parties and was unanimously elected mayor. In 1893, he returned to his law practice, forming a partnership with Frederick H. Gillett, a Congressman who later went on to serve as Speaker of the House from 1919 to 1925.
William McClench and his wife Katherine had three children: Marion, Cora, and Donald, and they lived here in this house until 1900, when they moved to a house on Sumner Avenue in Springfield. In 1898, William had become the general counsel for the Springfield-based Massachusetts Mutual Life Insurance Company, and he would later become second vice president and, in 1908, the president of the company.
Much has changed here in the 125 years since the first photo was taken, and the neighborhood is now the home of Elms College, which is located just out of view on the right side of the photo. Both of the houses from the first photo are still standing, although both have had significant exterior alterations. The Tuttle house has been the Grisé Funeral Home since the 1920s, and now has a cupola, artificial siding, and changes to some of the porches. The McClench house also has modern siding, along with an enclosed porch, and most of its original Queen Anne-style details are now gone. However, despite these changes, both houses are now part of the Springfield Street Historic District, which was added to the National Register of Historic Places in 1991.