The house at 275 Elm Street in Northampton, around 1894. Image from Northampton: The Meadow City (1894).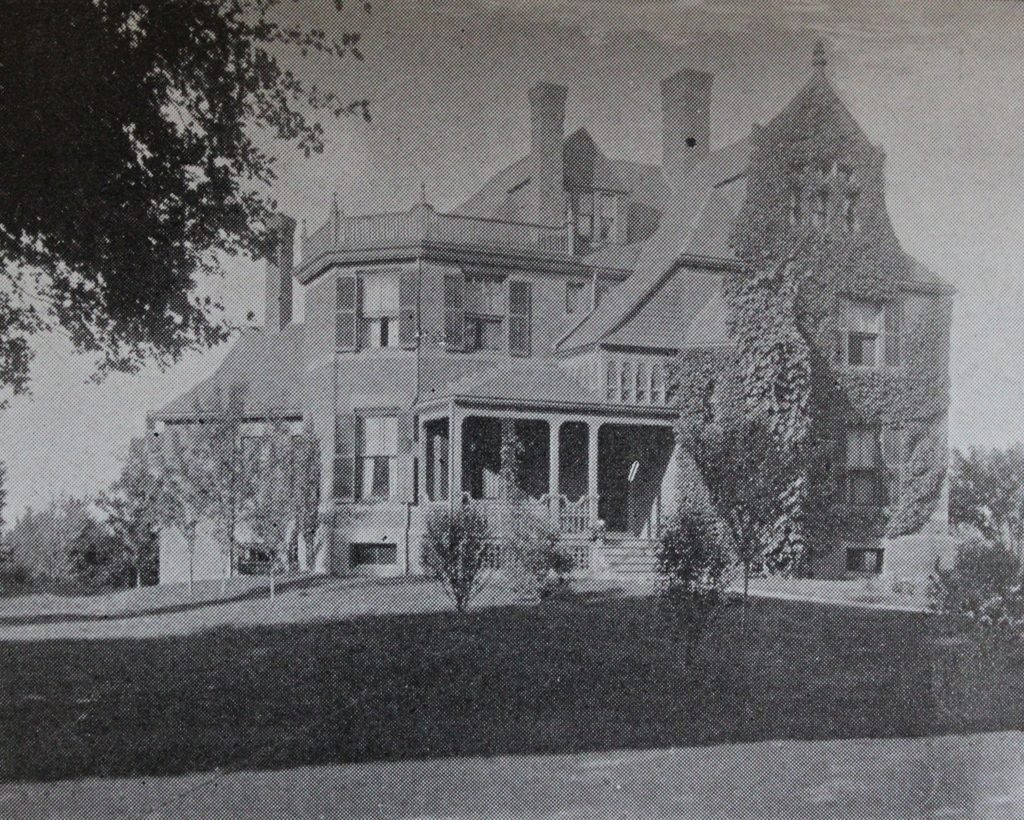 The house in 2017: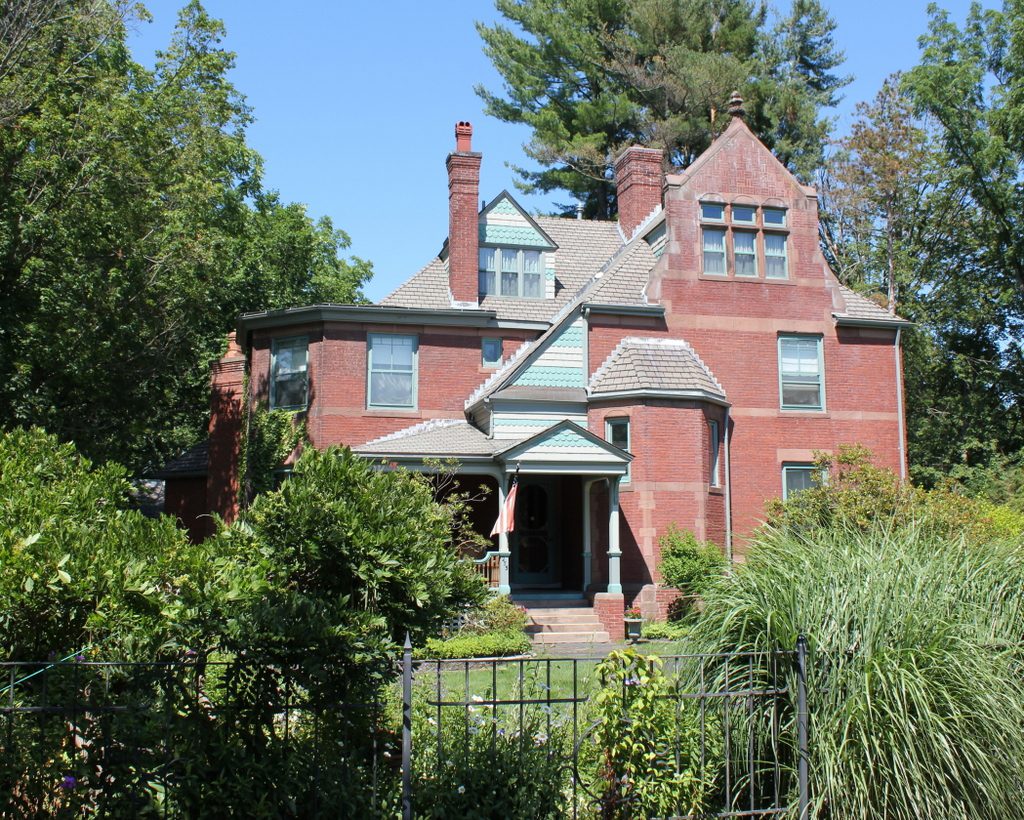 This brick, Queen Anne-style house was built in 1882, and was one of many upscale homes built along this section of Elm Street during the 19th century. It was originally owned by John L. Mather, a mason and contractor who was about 30 years old when he moved in here. He was single at the time, but in 1891 he married his wife Ella. She had two sons from her previous marriage, and she and John also had a child of their own, Esther, who was born around the same time that the first photo was taken. John served as mayor of Northampton in 1897 and from 1899 to 1900, and he continued to live here until his death in 1922.
By 1924 this house was owned by John A. Pollard, the treasurer of the Hampton Company in Easthampton. He later became vice president of the O. S. P., Inc. music house, and during the 1930 census he was living here with his wife Flora, three of their children, and two grandchildren, plus two servants. John died in 1940, but Flora continued to live here for many years, and she was listed here in city directories as late as the early 1960s. Since then, the house has remained well-preserved, and the only significant difference between these two photos is the lack of the balustrade atop the left side of the house. The property is now part of the Elm Street Historic District, which was added to the National Register of Historic Places in 1994.