The house at 238 Maple Street in Springfield, around 1938-1939. Image courtesy of the Springfield Preservation Trust.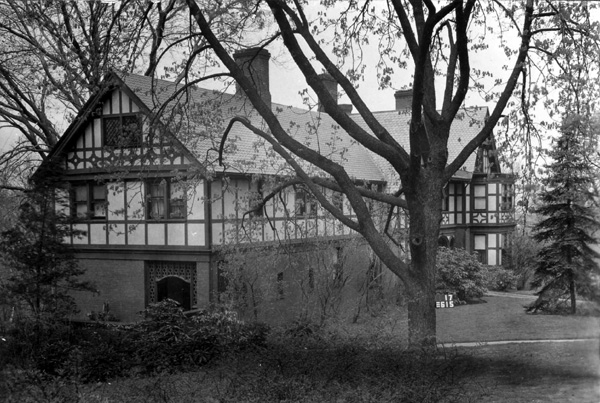 The house in 2017: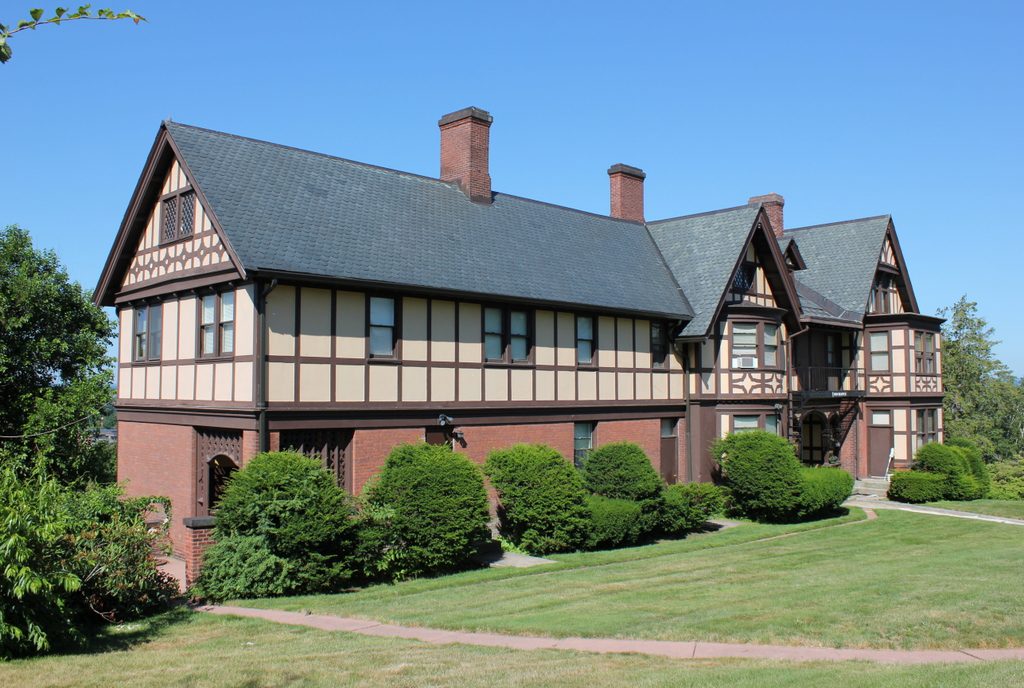 According to the state MACRIS database, this house was built in 1914 and was originally owned by the Carter family. However, part of the house appears to be older, dating back to around the 1890s, when the property was owned by James D. Safford, the president of the City National Bank. As seen in these two photographs, the house is highly asymmetrical, with a large wing on the left side that does not entirely match the right side of the house. The 1899 city atlas shows a house standing here, with a footprint that roughly matches the right side of the house, which suggests that the right side was built sometime around the 1890s, followed by the large addition on the left side around 1914.
Either way, by 1914 the house was owned by Edwin A. Carter, the vice president of the Chapman Valve Manufacturing Company in Indian Orchard. He and his wife Nina had previously lived on Pearl Street, before purchasing this property in the mid-1910s and evidently building a sizable addition to the house. The couple had two children who died young, and by the time they moved into this house they only had one surviving child, Charles, who was about ten years old at the time. The 1920 census shows the three of them living here along with two servants, and Charles continued to live here with his parents until the late 1920s, when he married his wife Louise.
Edwin Carter remained with the Chapman Valve Company for many years, eventually becoming chairman of the board by the early 1930s. He and Nina were still living here when the first photo was taken, and the 1940 census shows them here with a live-in cook and two maids. Edwin died a few years later in 1943, and Nina continued to live here in this house until her death in 1947. Since then, the exterior of the house has remained well-preserved, without any noticeable changes from the first photo. However, the it is no longer a single-family home, and the interior is now divided into 12 apartments.