Looking west up High Street, from the corner of Main Street in Brattleboro, in August 1941. Image taken by Jack Delano, courtesy of the Library of Congress, Farm Security Administration/Office of War Information Collection.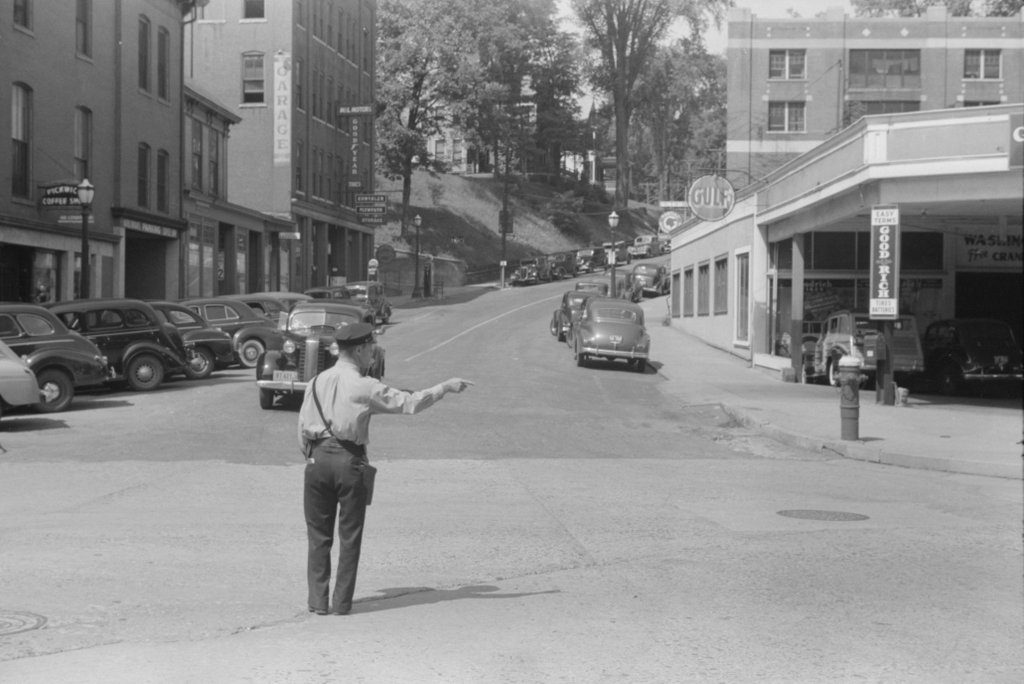 The scene in 2017: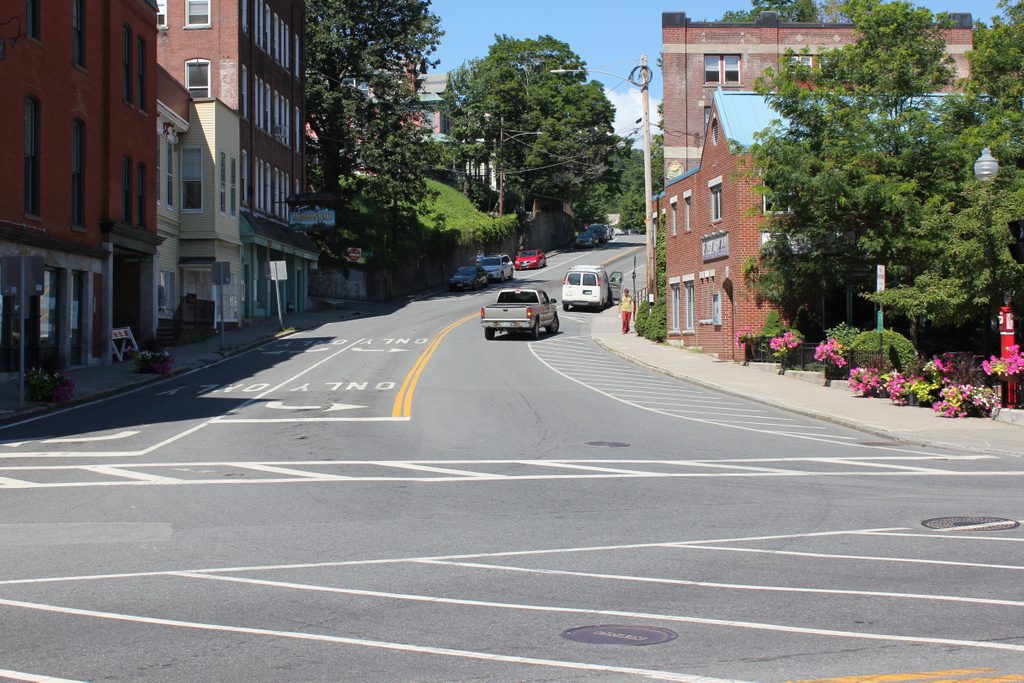 The first photo was taken in August 1941 by Jack Delano, a noted photographer who worked for the Farm Security Administration. This Depression-era agency was part of the New Deal, and its programs included photographers who traveled around the country, documenting rural poverty in the wake of the Great Depression. Delano visited Vermont in 1941, and he took a number of photographs here in Brattleboro, capturing images of everyday life in the town, including this scene of a police officer directing traffic at the corner of Main and High Streets.
More than 75 years after the first photo was taken, this scene has not changed significantly. On the far left is the Brooks House, a hotel that was built in 1871 and converted into apartments and offices a century later. Next to it is the small, wood-frame Retting Block, which was built around 1850 and is probably the oldest building in this scene. Just beyond it is the much larger Manley Brothers Block, which was built around 1910, and on the other side of the street is the Manley Apartment Building, which was built about eight years later. Probably the newest building in the first photo was the Gulf station on the far right, at the corner of Main Street. It was later replaced by a Dunkin Donuts, which was, in turn, demolished to create Pliny Park, which now occupies the space.