Looking east on Chapin Street, from the corner of Oak Street in Brattleboro, around 1894. Image from Picturesque Brattleboro (1894).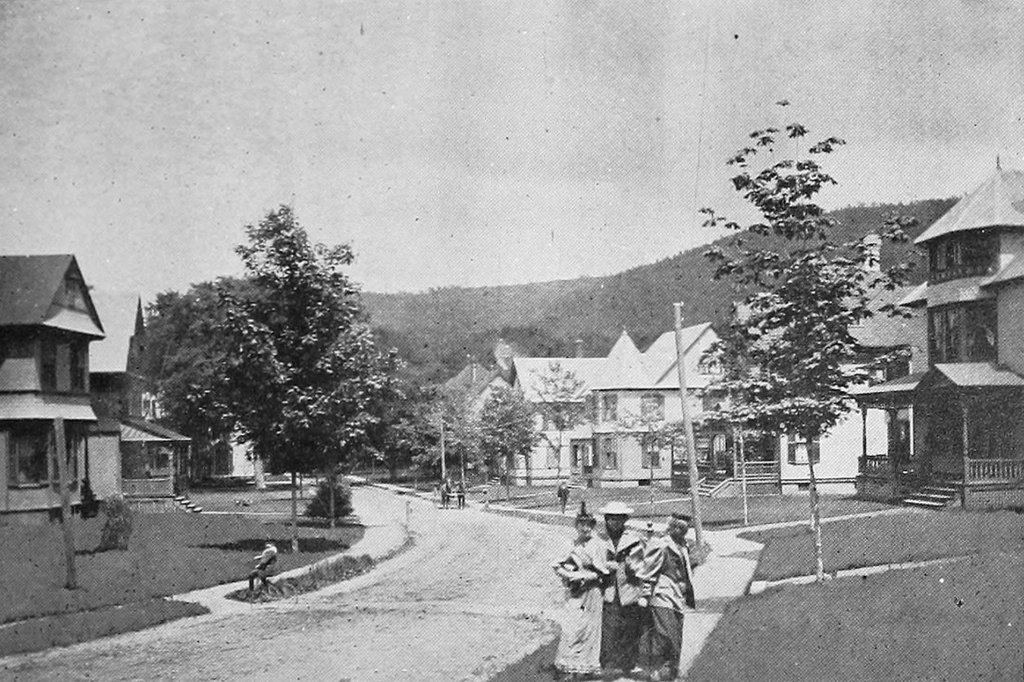 The scene in 2017: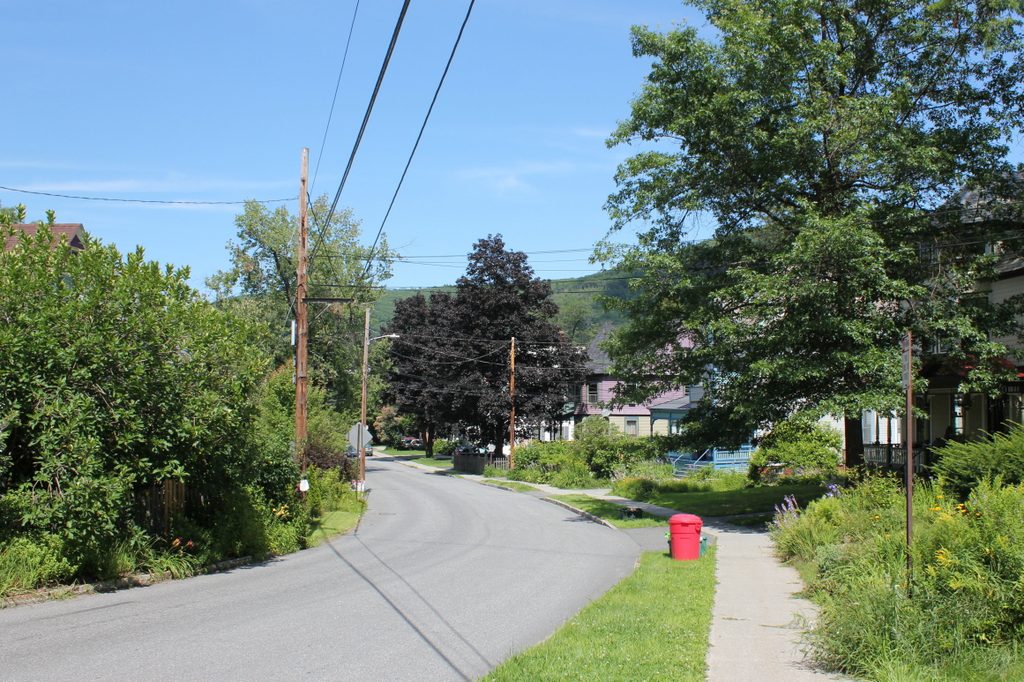 Chapin Street was developed in the mid-1880s, less than a decade before the first photo was taken. The street, which runs one block from Oak Street to Linden Street, was built through land that had once belonged to Dr. Charles Chapin, who lived in a house at the end of the road on Linden Street. Chapin was a Harvard-educated physician, but he was also a businessman who served as a state legislator, a U.S. Marshal, and a director of the Vermont Mutual Insurance Company and the Vermont Valley Railroad. He lived here until his death in 1875, and his wife Sophia died five years later.
Soon after Sophia's death, the property was sold and subdivided. The old house survived, and still stands today, but the rest of the land became building lots for new houses. The new street was named in honor of Chapin, and was developed around the same time as Williston Street, which runs parallel to Chapin Street on land once owned by merchant Nathan B. Williston. Both streets featured ornate, Queen Anne-style homes, most of which were completed by the time the first photo was taken in the early 1890s. A streetcar line was also built on the street in the 1890s, although this apparently happened after the first photo was taken.
The first photo shows a few people walking along an otherwise quiet residential street. In the foreground, three women walk arm-in-arm along the sidewalk, while a man walks further in the distance. On the left side of the street, a boy appears to be sitting on some sort of a bicycle, and far in the distance a pair of horses are harnessed to a wagon. In the distance, beyond the newly-built homes, is the northern slope of Mount Wantastiquet, which forms a scenic backdrop for much of downtown Brattleboro.
Today, most of the houses are hidden by trees from this view, but all of the ones from the first photo appear to still be standing. Chapin Street remains a well-preserved example of a late 19th century middle class neighborhood, and the houses still retain their decorative exterior designs with multi-colored paint schemes. The street itself has changed somewhat over the years, though. The trolley tracks have come and gone, the street has been widened and paved, and the sidewalk on the left is gone, but overall the scene is still easily recognizable from the first photo.