St. Patrick's Roman Catholic Church, on Main Street in Northfield, around 1891. Image from Picturesque Franklin (1891).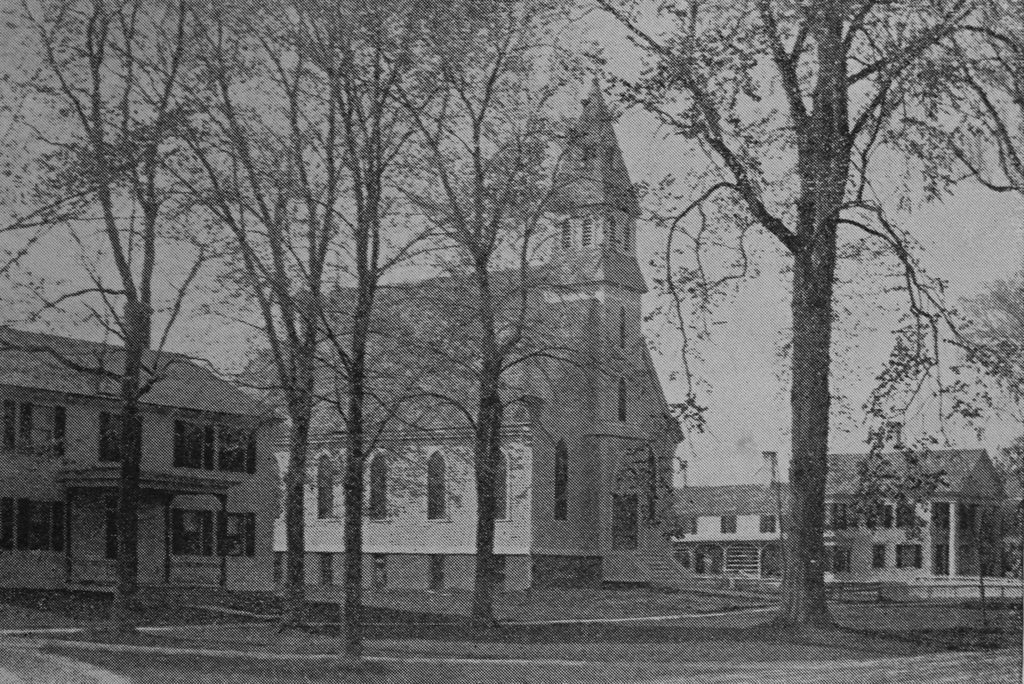 The church in 2017: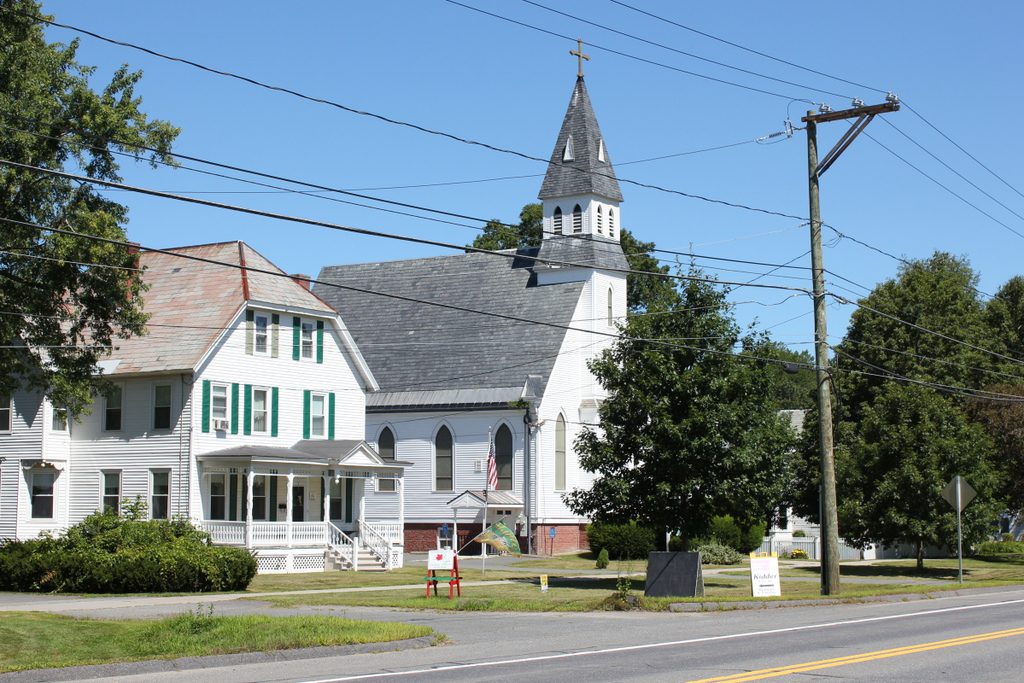 The Catholic church in Northfield was established as a mission of the church in Millers Falls, and originally held services in the town hall, until the construction of this church building on Main Street in the center of town. The small, wood-frame building featured Gothic Revival architecture, and included a clapboarded exterior, narrow windows with pointed arches, and a steeply-sloping roof. It was dedicated on December 5, 1886, and included an organ that had been donated by prominent evangelist Dwight L. Moody, who was a native of Northfield.
The first photo also shows houses on either side of the church. On the right side is the elegant Greek Revival house that was built in 1840 for merchant Benjamin B. Murdock. Later in the 19th century, it was owned by Albert S. Stratton, a businessman who was reportedly the wealthiest man in Northfield at the time. Today, this house is still standing with few significant exterior changes, although it is hidden by trees in the 2017 photo.
The only major difference between the two photos is the house on the left. The house in the first photo was likely built in the late 18th or early 19th centuries, and was owned by the Lord family around the time that the photo was taken. However, it burned sometime around the 1890s, and was replaced by the present-day house, which was built elsewhere in Northfield but was moved to this site around 1900. It now serves as the parsonage for the church, and, along with the church and the Murdock house, it is now part of the Northfield Main Street Historic District, which was added to the National Register of Historic Places in 1982.