The house at 56 Fairfield Avenue in Holyoke, around 1891. Image from Holyoke Illustrated (1891).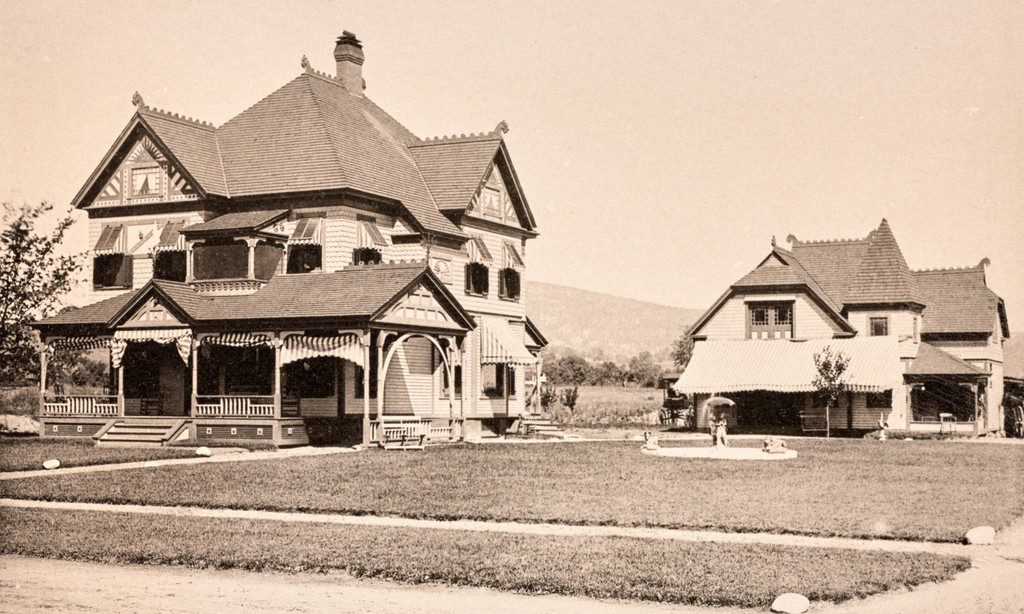 The house in 2017: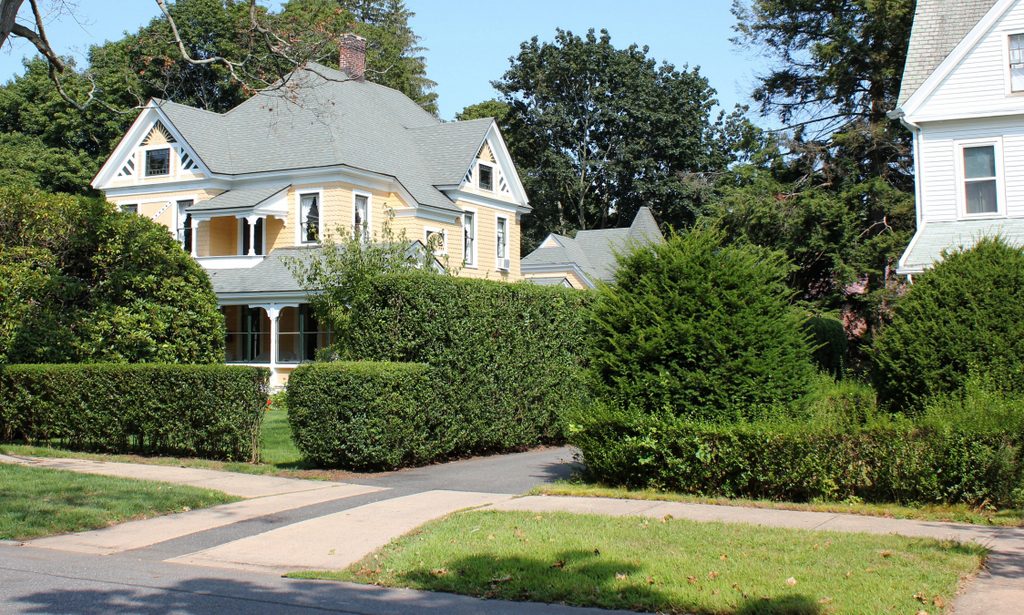 This house was built around 1888, and was among the first houses to be built here on Fairfield Avenue. The street is part of the Highlands neighborhood, which was developed in the late 19th century after streetcar lines enabled residents to live further outside of downtown Holyoke. Fairfield Avenue, with its landscaped median and elegant homes, attracted a number of upper middle class residents, including Leslie B. White, a contractor and carriage dealer who designed some of the houses here on the street. He moved into this house upon its completion, and lived here until at least 1895. However, the 1896 city directory lists him further down the street at 31 Fairfield Avenue, and by 1897 he had moved to Westfield.
The house was subsequently owned by John F. Knightly, a slate roofer who was living here during the 1900 census. He and his wife Maria were both the children of Irish immigrants, and they had six children together, although only two were still living by 1900. They lived here for a few years, but later moved to 10 Fairfield Avenue, where Maria died in 1907. By 1911, this house at 56 Fairfield Avenue was owned by traveling salesman Charles H. Tower. He was later listed as a manager of an asbestos mill, and he lived here with his wife Jennie until his death in 1941.
The first photo was taken only a few years after the house was built, when Leslie White still lived here. At the time, the lot was evidently wider, since the carriage house was located further to the right, near where the house on the far right now stands. The carriage house appears to have survived, although at some point around the turn of the 20th century it was moved to its current location directly behind 56 Fairfield Avenue. Otherwise, this scene has not changed significantly in the past 125 years, and the house is still standing with most of its Queen Anne-style exterior decorations. It is now part of the Fairfield Avenue Local Historic District, which was established in 2007 as the city's first local historic district.