The western side of the Hotel Kaaterskill, around 1890-1910. Image courtesy of the Library of Congress, Detroit Publishing Company Collection.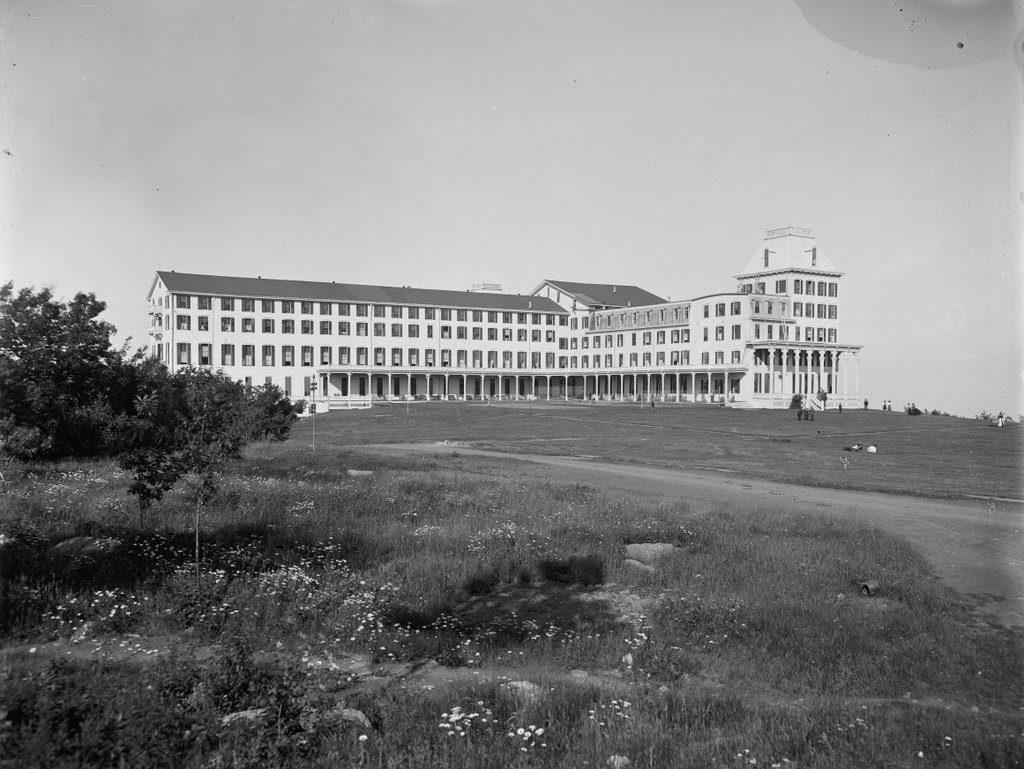 The scene in 2021: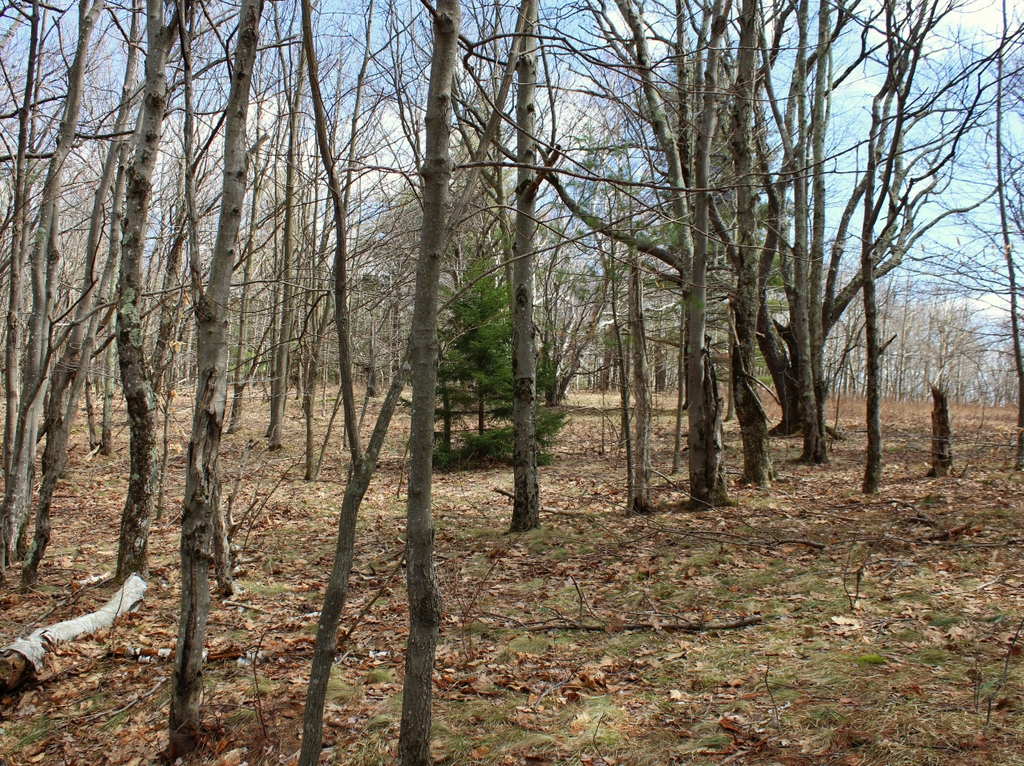 The first photo shows the side and back portions of the Hotel Kaaterskill, a 1,200-room resort hotel that was constructed here atop South Mountain in 1881. Built as a rival to the nearby Catskill Mountain House, the Kaaterskill was a popular summer destination during the late 19th and early 20th centuries. Here, guests could enjoy the cool, clean mountain air, while also taking in the expansive views of the Catskills and the Hudson River Valley. The operating season generally ran from the end of June until the beginning of September, and over the years the hotel hosted a number of prominent guests, including Presidents Ulysses S. Grant and Chester A. Arthur.
The first photo was taken facing east. On the right side of the photo is the main portion of the hotel, which featured a large entrance portico and a piazza on the other side, along with towers on either end of the building. The interior of this section had reception rooms, parlors, a smoking room, and a barber shop on the first floor, and guest rooms on the upper floors. On the left side of the photo is a large wing that extended north from the front lobby area. The dining room was located on the first floor of this wing, with more guest rooms above it. There were several other wings on the opposite side of the dining room, which housed more guest rooms along with the kitchen, the boiler, and living quarters for the employees.
The hotel stood here until the evening of September 8, 1924, when it was destroyed in a fire. It started in the kitchen, and the flames soon spread throughout the large wood-frame building before firefighters were able to reach the mountaintop. The building was a total loss, and it was never rebuilt. Instead, the state eventually acquired the property, and it is now part of the Catskill Park. The 2021 photo shows the scene from approximately the same spot as the first photo, but there is little left to indicate that there was once the site of a massive Gilded Age resort. Only a low stone foundation remains of the hotel, along with scattered debris like rusted metal and broken glass and china. Otherwise, the forest is steadily reclaiming the mountaintop, hiding the scenic views that had once drawn thousands of visitors here every year.