Another view of the Plaza Hotel and Grand Army Plaza, taken from the corner of Fifth Avenue and 58th Street, around 1907-1910. Image courtesy of the Library of Congress, Detroit Publishing Company Collection.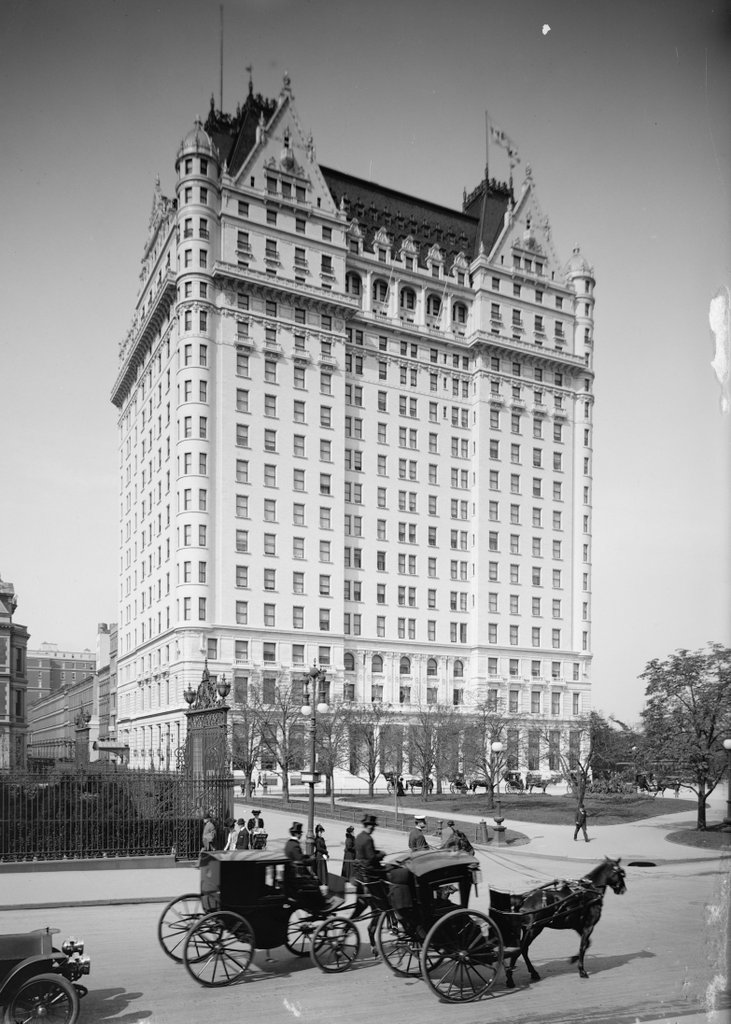 The hotel in 2016: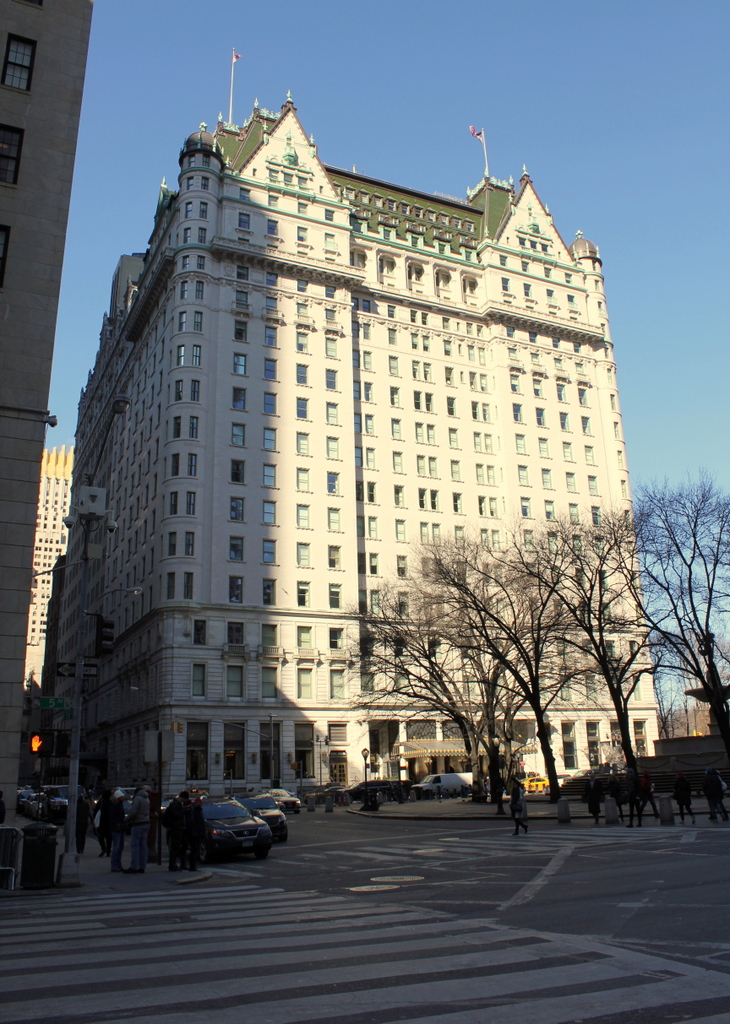 This view of the Plaza Hotel shows the building from the Fifth Avenue side, a block away from where the photos in the previous post were taken. As mentioned in that post, the hotel was built in 1907, on the site of an earlier, much smaller Plaza Hotel. It was built right next to Grand Army Plaza, which is seen in the foreground, and also next to the Cornelius Vanderbilt II House, whose wrought-iron fence and gates are visible on the far left.
At first glance, the hotel appears to look the same in both photos, but the left side of the building is actually significantly longer. This was the result of a 300-room expansion along West 58th Street in 1920, which replaced many of the earlier low-rise buildings that appear in the first photo. A few years later, in 1926, the nearby Vanderbilt House was demolished, and today the Plaza Hotel is the only surviving building from the first photo. Aside from the addition, the hotel retains its original exterior appearance, and today it is one of two New York City hotels, along with the Waldorf-Astoria, to be listed as a National Historic Landmark.