The grave of Benjamin Franklin in Christ Church Burial Ground, seen through the iron fence along Arch Street, around 1900. Image courtesy of the Library of Congress, Detroit Publishing Company Collection.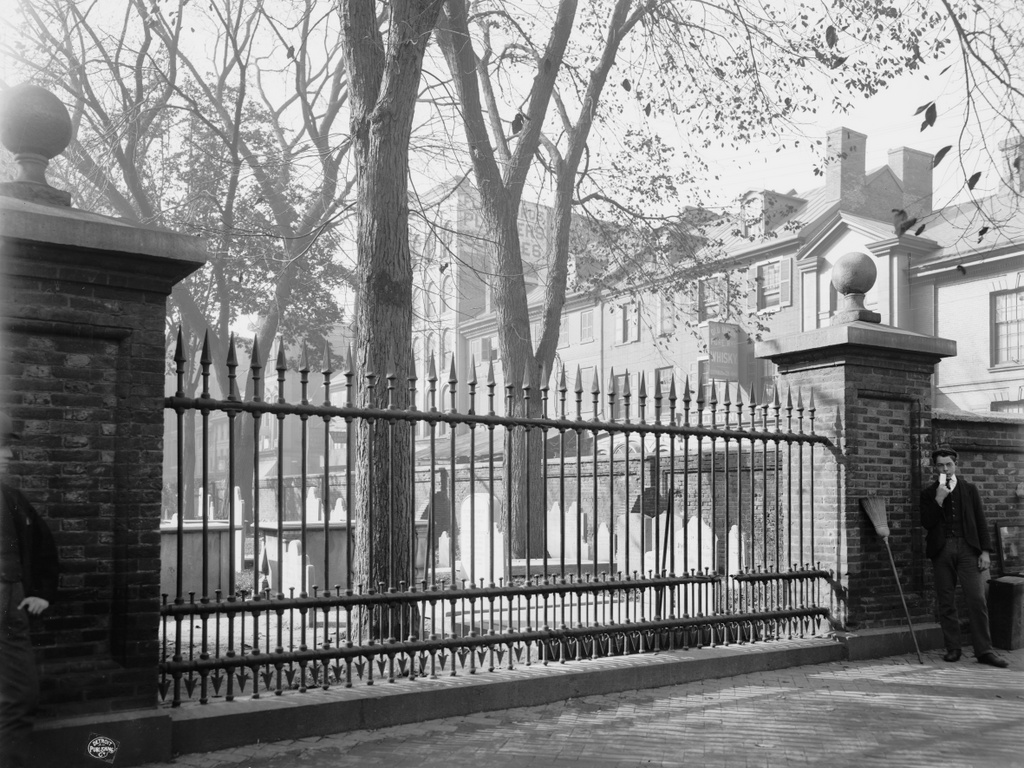 The scene in 2019: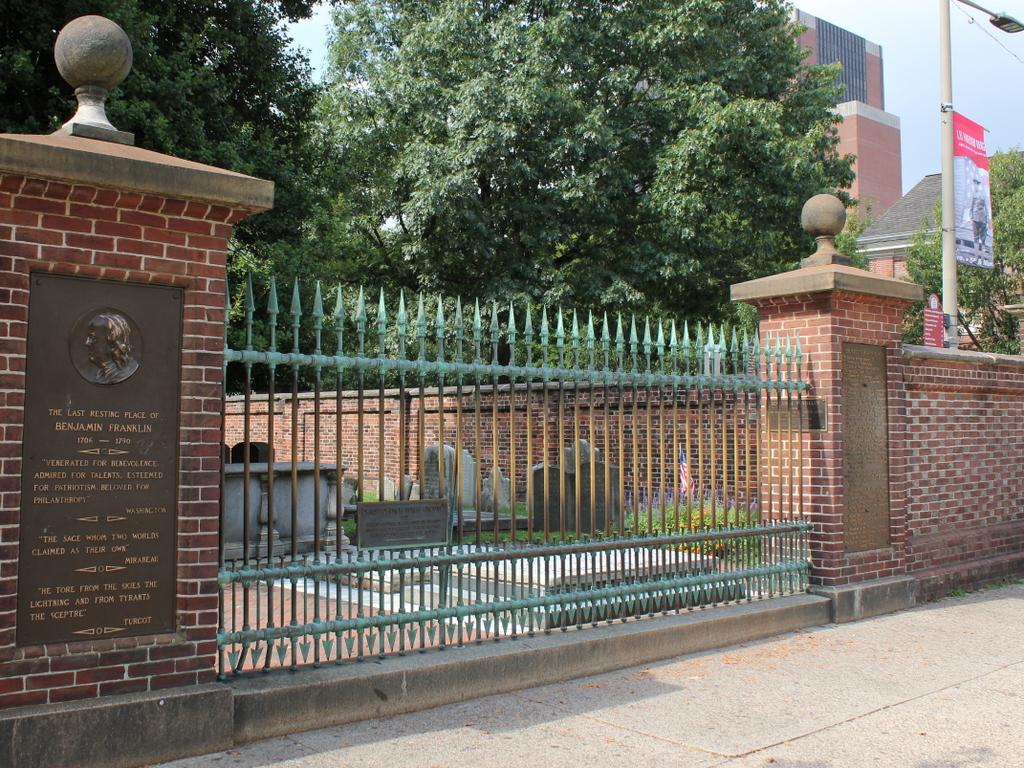 As discussed more detail in the previous post, Christ Church Burying Ground is the final resting place of Benjamin Franklin, who is interred here alongside his wife Deborah under the stone slab on the other side of the fence. Although located just a few feet from the sidewalk, his gravestone was originally hidden from the street by the brick wall that encircles the graveyard. Over time, the gravesite languished in this corner of the graveyard, and was largely forgotten. However, in an effort to boost civic pride in the city's famous statesman, this section of the wall was replaced by an iron fence in 1858, allowing passers-by to easily view the gravesite.
By the time the first photo was taken at the turn of the 20th century, Franklin's grave was an important tourist attraction in the city. As shown in the photo, though, the 125-year-old brick wall had fallen into disrepair. It would continue to crumble over the next few decades until it was finally rebuilt in 1927, using many of the original materials in the process. The rest of the graveyard continued to deteriorate, though, and it was closed to the public from 1977 until 2003, when it finally reopened following an extensive conservation project.
Restoration work has continued since then, including repairs to Franklin's gravestone that were completed in 2017 and largely funded by Jon Bon Jovi. Today, the scene looks very similar to the first photo, aside from the lost buildings in the background along Fifth Street. The graveyard is open to the public for a small fee, and it features both self-guided and group tours that highlight the many famous people buried here, including Franklin and a number of other prominent 18th and early 19th century Americans.