The Carrie Tower at Brown University, around 1906. Image courtesy of the Library of Congress, Detroit Publishing Company Collection.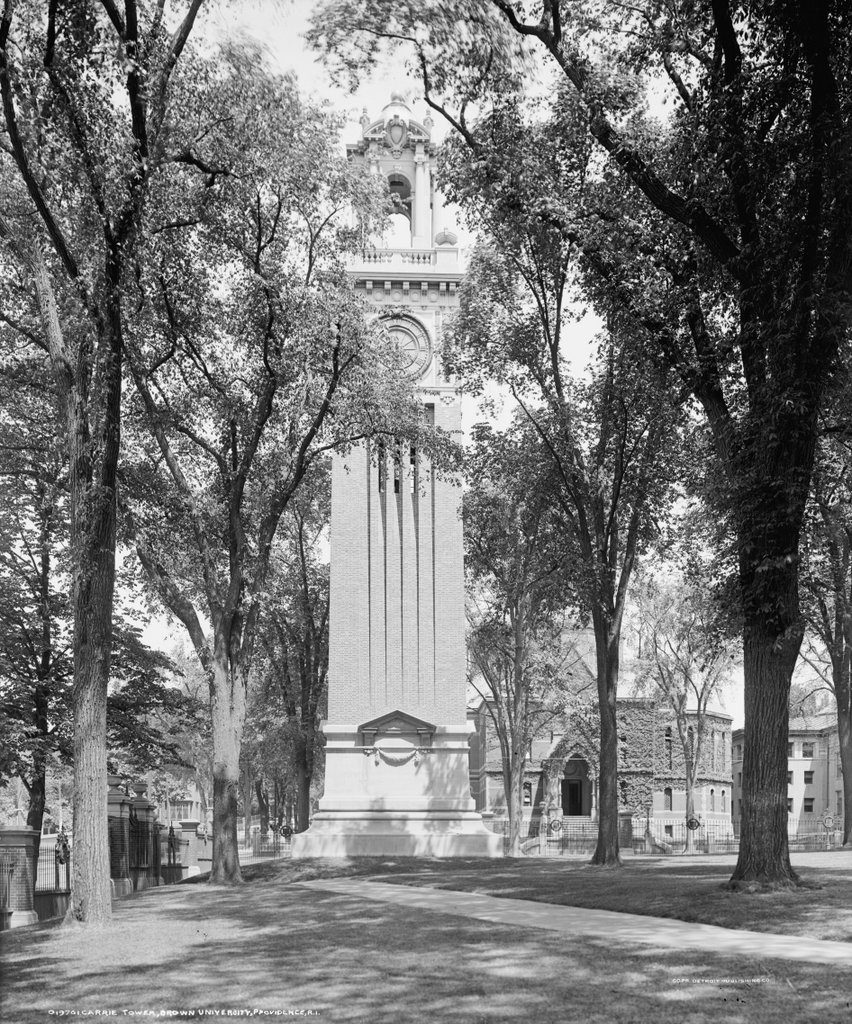 The tower in 2016: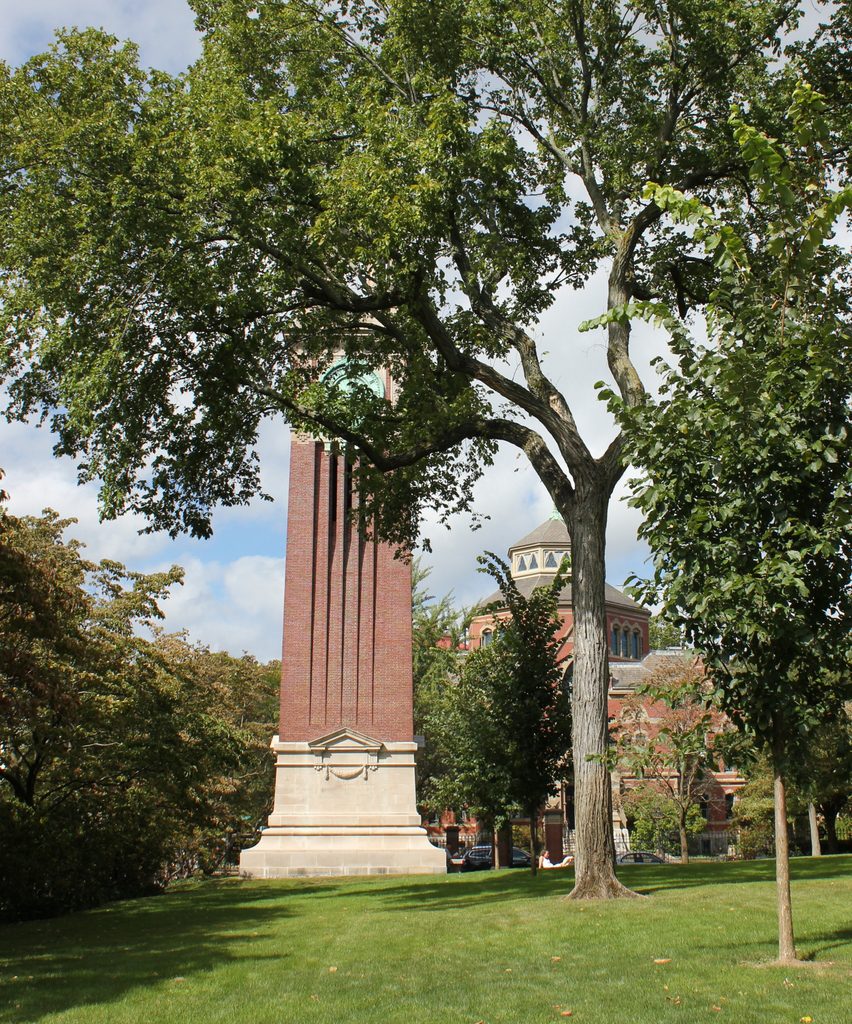 Located at the northwest corner of the Front Green at Brown University, the 95-foot tall Carrie Tower was built in 1904 and designed by architect Guy Lowell. It was donated by Paul Bajnotti in memory of his wife, Caroline Mathilde Brown. Her grandfather, Nicholas Brown, Jr., was the school's namesake, and her father, Nicholas Brown III, was a politician and diplomat. Because of her father's career, she spent much of her childhood in Europe, and through her travels she met Paul Bajnotti, an Italian diplomat. The two were married for 16 years, until her death in 1892, and the tower was dedicated to her memory, complete with an inscription at the base that reads, "Love is Strong as Death."
Today, very little has changed in this scene. The Carrie Tower is still standing, as is Robinson Hall in the distance to the right. However, the clock no longer functions, and the chimes have not been used in decades. The base of the tower was restored in 2011, but it is still in need of restoration, including the interior staircase. Because of this, it is closed to the public, as are the underground tunnels that once connected the tower to the John Hay Library on the left, and Manning Hall to the right.