The Museum of Fine Arts on Huntington Street in Boston, around 1910-1920. Image courtesy of the Library of Congress, Detroit Publishing Company Collection.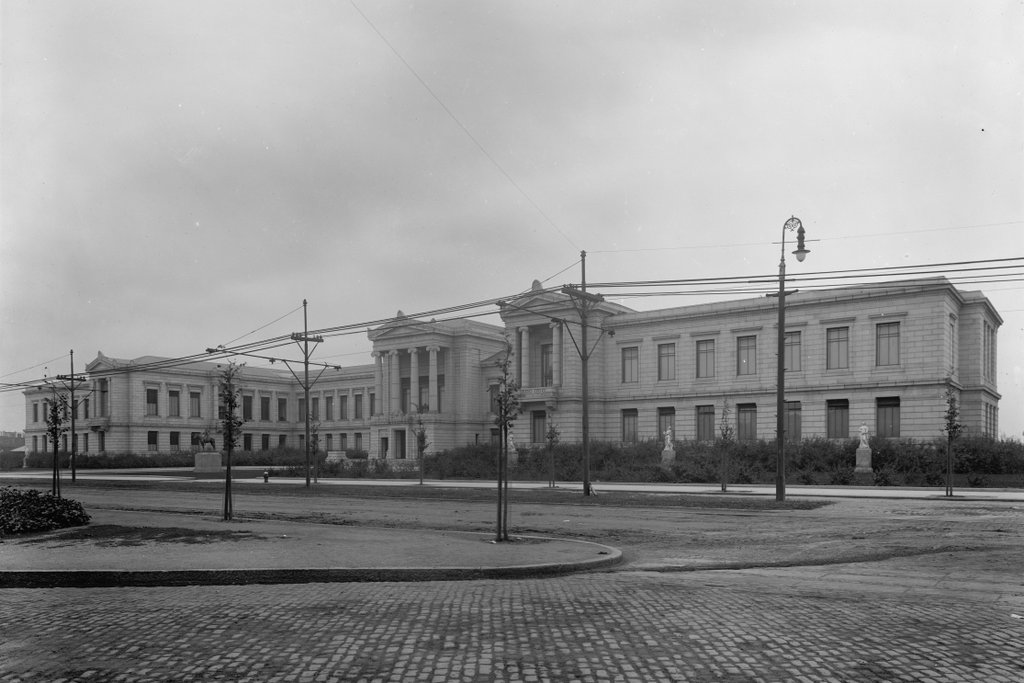 The museum in 2015: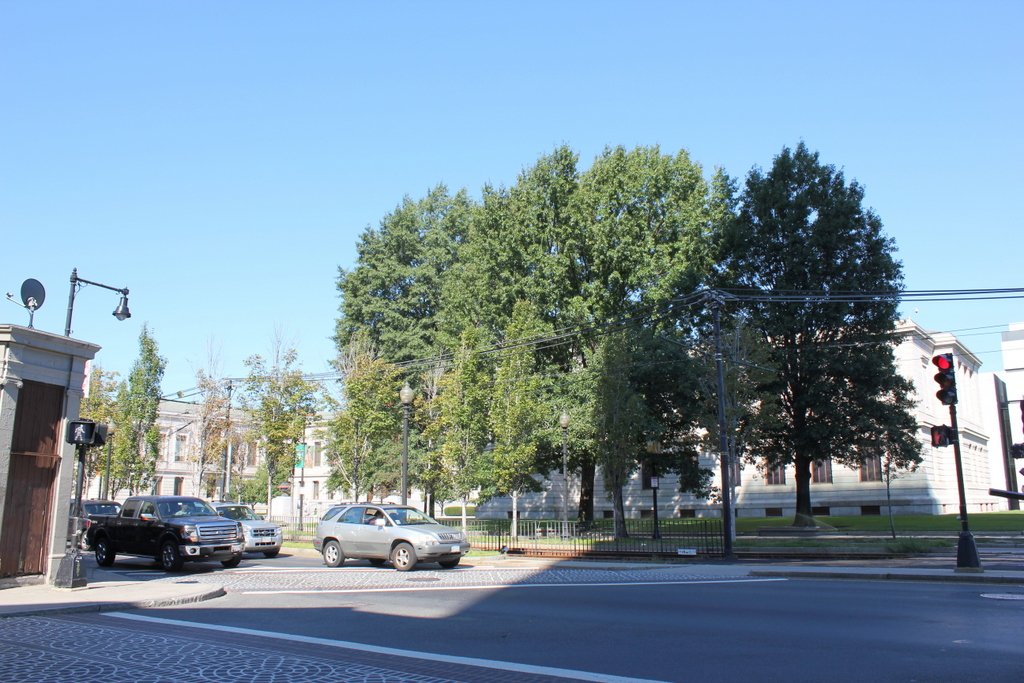 This view of the Museum of Fine Arts really hasn't changed much in the past century, although it is hard to tell with all of the trees blocking the view in the second photo.  The Museum of Fine Arts had been established in 1870, and its first permanent home was opened at Copley Square in 1876.  The original building soon became too small for the museum's growing collections, though, and in 1899 they purchased this plot of land on Huntington Avenue, a little over a mile west of Copley Square.
The new museum was designed by architect Guy Lowell, who deliberately designed it so that it could easily be expanded as the museum grew and as money became available.  Since then, it has grown substantially beyond its original 1909 footprint, and is now over 600,000 square feet in area.  One major addition was the West Wing, now the Linde Family Wing for Contemporary Art, which was designed by noted architect I.M. Pei in 1981, and the most recent was in 2010, when the new Art of the Americas wing was completed.  It is now one of the largest art museums in the United States, with an internationally-significant collection of nearly half a million works from around the world.  Much of their collection has also been digitized, and it can be viewed online through their website.  At least one of their works, an early photograph by J.J. Hawes, is featured in this blog post about Arlington Street Church.