Horticultural Hall, at the corner of Huntington Avenue and Massachusetts Avenue in Boston, around 1901-1906. Image courtesy of the Library of Congress, Detroit Publishing Company Collection.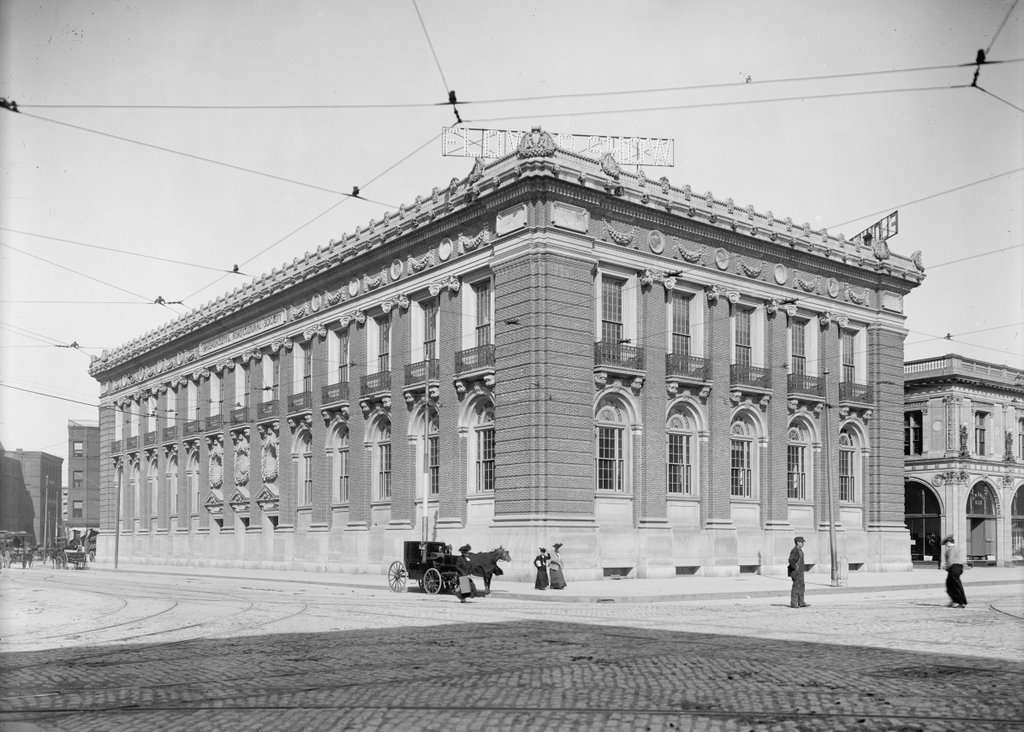 The building in 2015: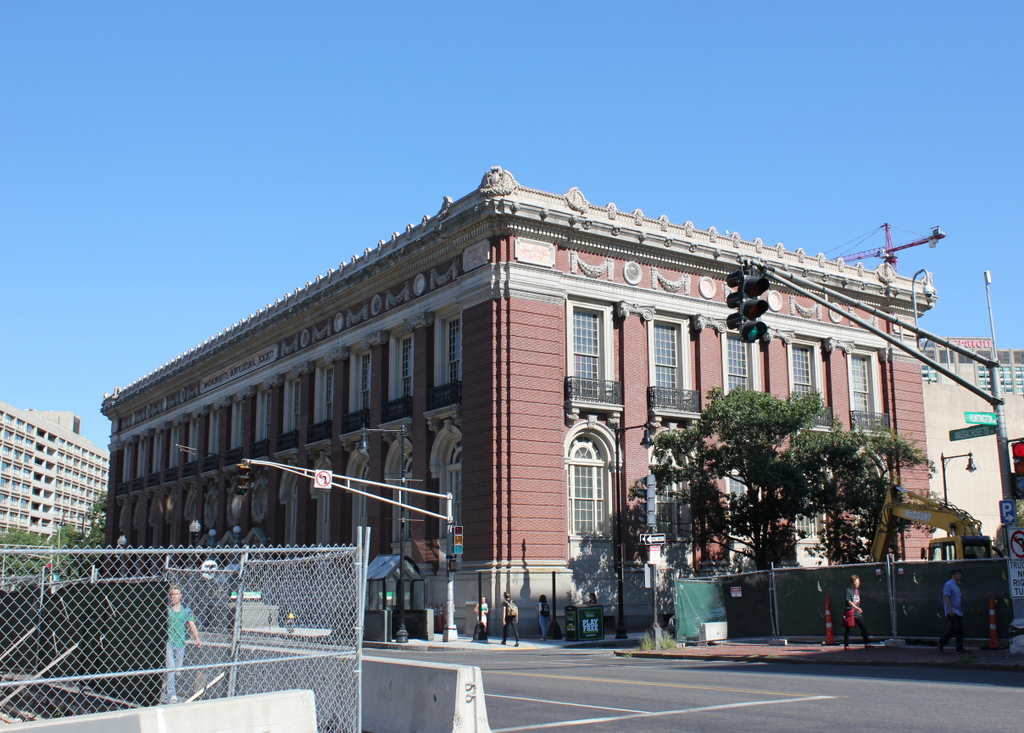 Horticultural Hall was built in 1901, around the same time as its neighbors, Symphony Hall to the left across Massachusetts Avenue, and Chickering Hall, visible to the right in the first photo.  Chickering Hall has long since been demolished as part of the development of the Christian Science Center in the 1960s, but both Horticultural Hall and Symphony Hall still stand here at the corner of Massachusetts and Huntington Avenues.
The Massachusetts Horticultural Society was founded in 1829 to promote modern practices in horticulture, and this building was the organization's third facility.  It included a large exhibition hall for plant shows, with would have included the flower show that was advertised on the sign at the corner of the building in the first photo.  The building also had a smaller exhibition hall, a 300-seat lecture hall, a library, and offices.
In more than a century since the first photo was taken, most of the scene has changed.  The buildings in the background have all been demolished, the streetcar line on Huntington Avenue is now underground as the "E" Branch of the Green Line, and Massachusetts Avenue now passes over Huntington Avenue on a bridge in the foreground.  As for the building itself, the Horticultural Society sold the building to the neighboring Christian Science Church in 1992, but its exterior has seen very few changes, and along with the neighboring Symphony Hall it is listed on the National Register of Historic Places.