The Hotel Lenox at the corner of Exeter and Boylston Streets in Boston, around 1900-1906. Image courtesy of the Library of Congress, Detroit Publishing Company Collection.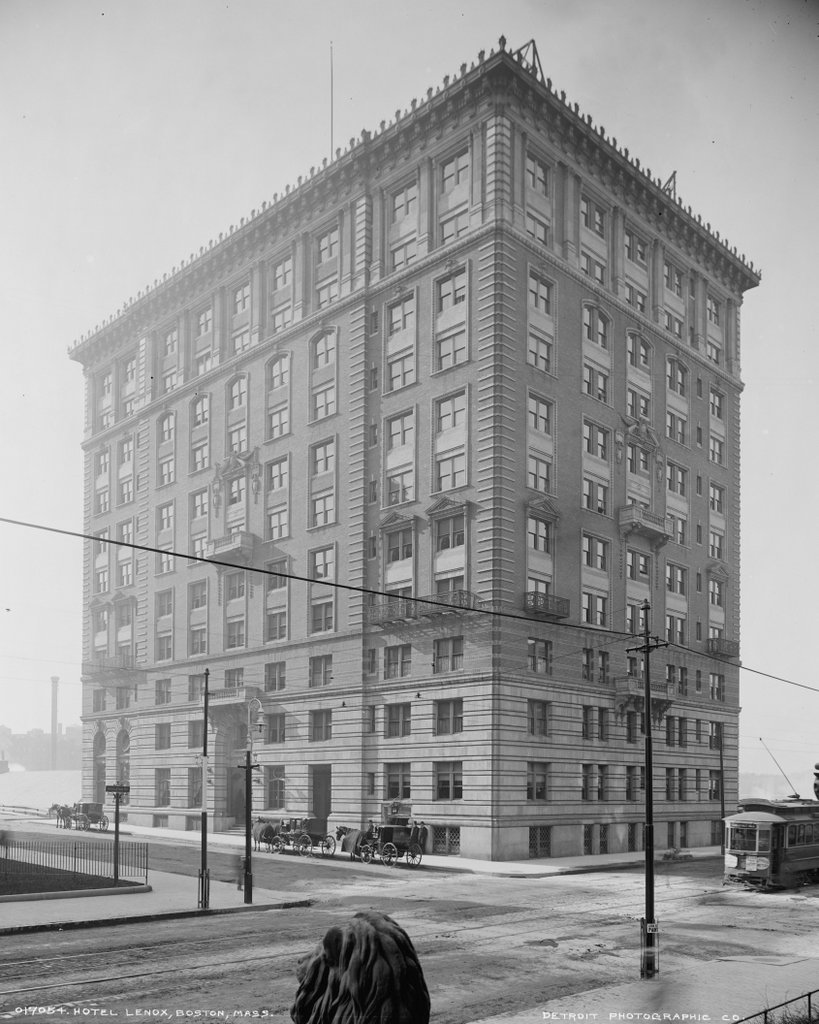 The hotel in 2015: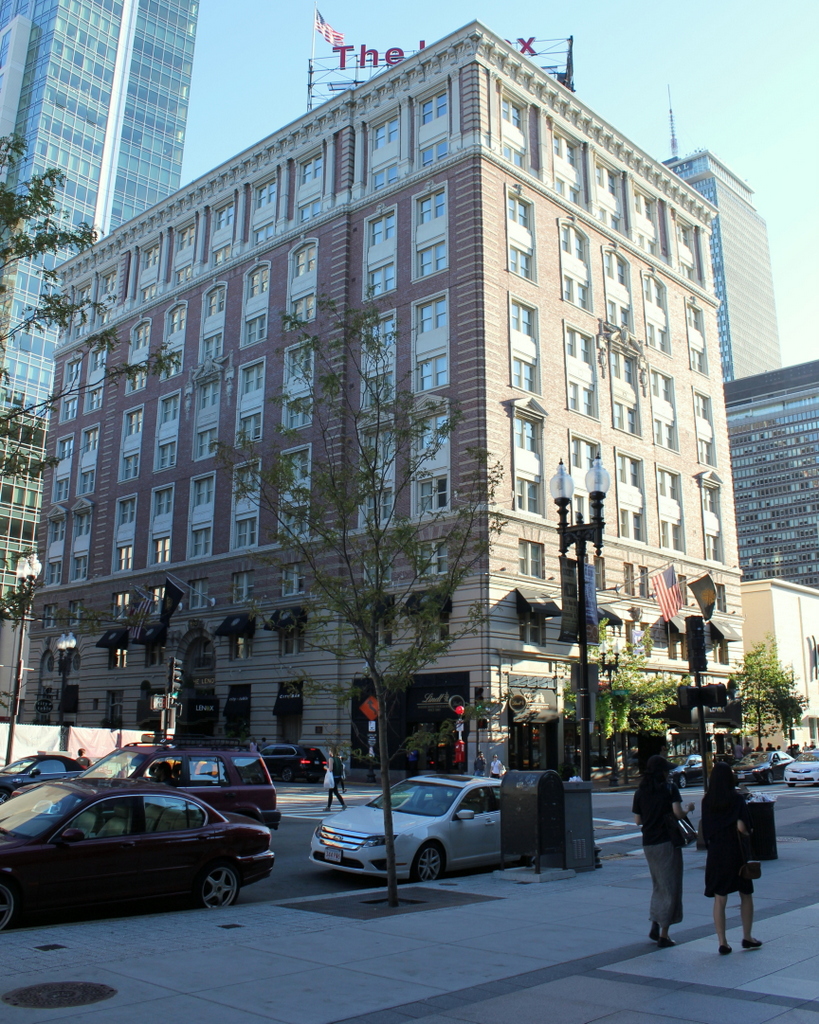 By the early 20th century, the Copley Square area was home to a number of high-end hotels, including the Copley Square Hotel, Copley Plaza Hotel, Hotel Westminster, Hotel Vendome, and the Hotel Lenox, as seen here. The Hotel Lenox was built at the southwest corner of Boylston and Exeter Streets in 1900 by Lucius Boomer, the owner of the Waldorf-Astoria in New York. At the time, it was the tallest building in Boston, and it was also the last building on the south side of Boylston Street in the Back Bay. Beyond the hotel to the south and west was a large rail yard that was eventually redeveloped as the Prudential Center.
Over the years, the Hotel Lenox attracted a number of notable guests and residents. Famed opera singer Enrico Caruso stayed here during a 1907 visit to Boston, and in the decades that followed Babe Ruth was also a frequent guest. Boston Celtics coach Red Auerbach lived here part-time for 13 years starting in 1955, during which time the Celtics won the NBA Finals nine times in ten seasons. Another resident during this time was actress Judy Garland, who lived here for three months in 1965.
The neighborhood around the Hotel Lenox has seen some dramatic changes over the years, but the hotel itself is still standing as one of the few surviving historic buildings on the south side of Boylston Street. It was extensively renovated and restored in the 1960s, and today it is still operated as a boutique hotel.