The outbound platform at the Park Street station in Boston, on August 5, 1901. Image courtesy of the City of Boston Archives.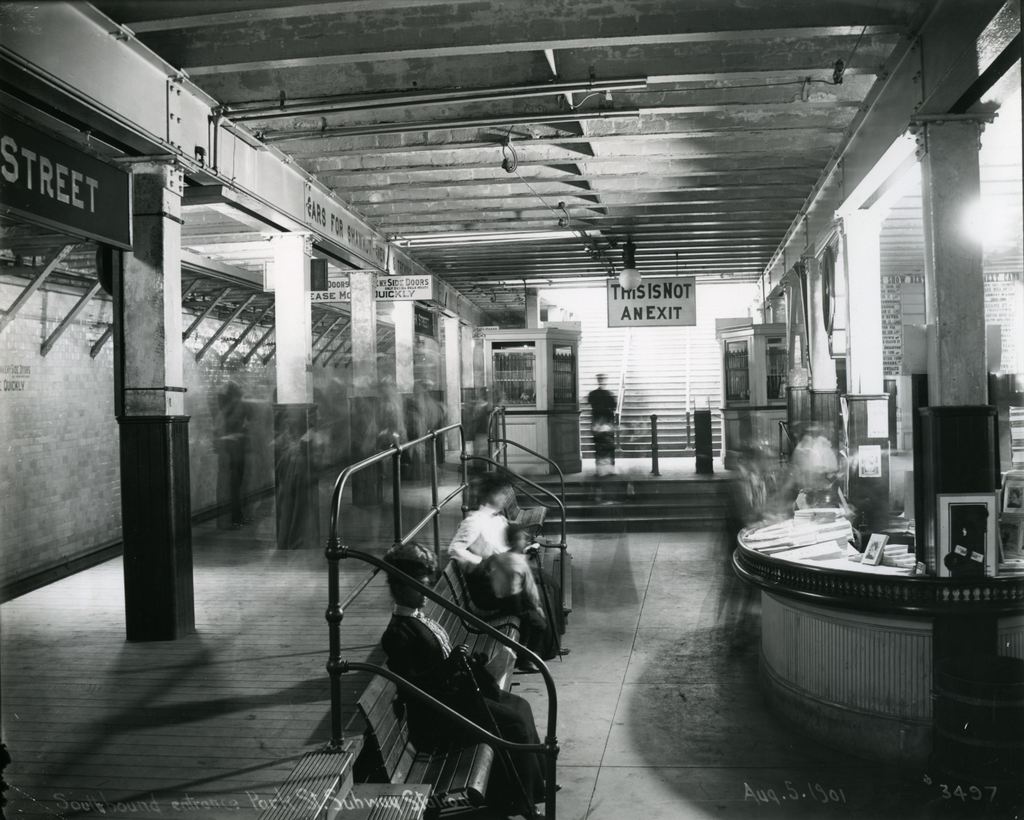 The same station platform in 2015: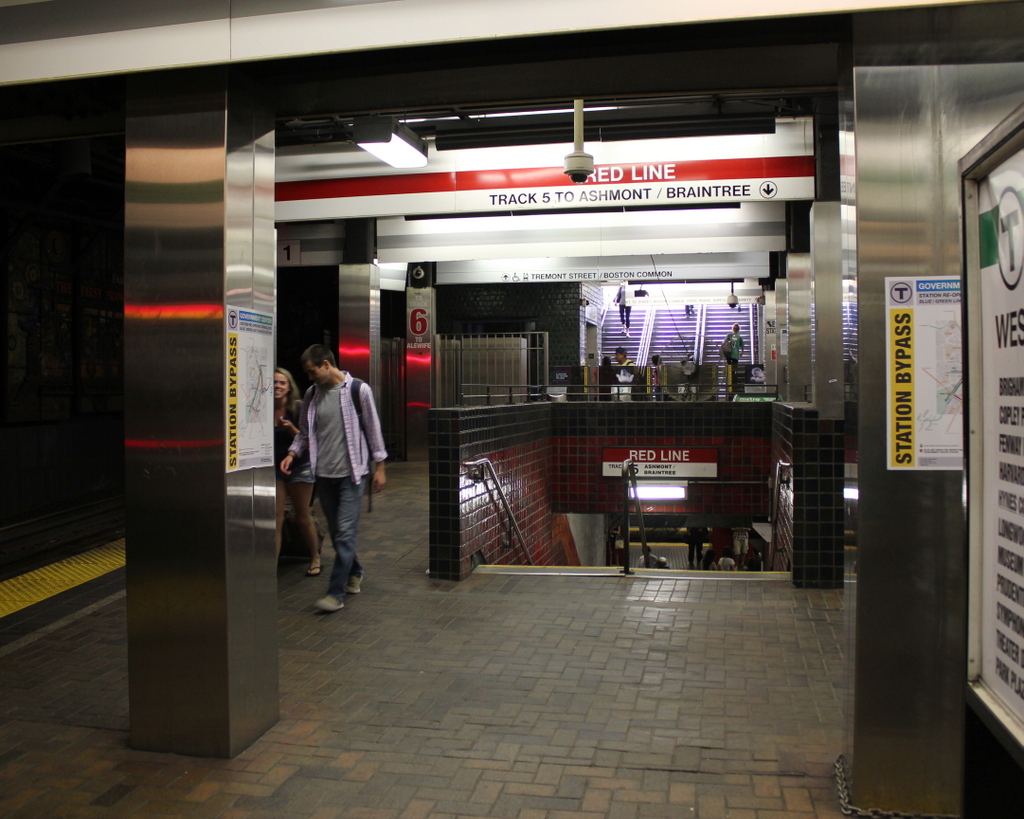 As mentioned in previous posts showing the interior of Park Street Station here and here, Park Street was one of the first two subway stations in the country, along with Boylston about a quarter mile to the south, when it opened in 1897.  The photos in those two posts show the station before it opened, but this 1901 photo here is interesting because it gives a glimpse into the day-to-day activity inside the station.  Because of the long exposure time, most of the figures are blurred, except for the woman seated on the bench in the foreground.  Another fairly clear figure is the man standing at the entrance in the distance.  In the years before turnstiles, passengers would purchase a ticket at one of the kiosks, and then give the ticket to the attendant at the gate, similar to the way movie theaters operate.  There were also separate entrances for entering and exiting passengers, hence the "This Is Not An Exit" sign above the gate.
Park Street station, along with the rest of the Tremont Street Subway, was originally designed for trolley cars rather than rapid transit subway cars, and this distinction can still be seen today in the trolleys that run on the Green Line, as opposed to the more conventional subway cars on the other three lines.  However, from 1901 to 1908, the tunnel was also used by the Boston Elevated Railway, so the station platforms had to be retrofitted to accommodate the higher subway cars, which is why the first photo shows wooden platforms along the track.  During this time, these cars used the two outer tracks in the station, while trolleys used the inner two tracks.  In 1908, the Boston Elevated Railway was rerouted through its own tunnel under Washington Street, which today forms the downtown section of the Orange Line.
A few years later, in 1912, the Boston Elevated Railway built another subway line through Park Street, forming what is now the Red Line.  Separate platforms were built underneath the existing station, with stairs now located around the spot where the passengers were waiting on the benches in the 1901 photo.  Other significant changes to the station over the years have included lengthening the Green Line platforms, as well as some of the more cosmetic changes that are seen in the 2015 photo, such as tiles on the floor and sheet metal covering the original columns.