The Springfield Street Railway trolley barn at the corner of Main and Carew Streets, around 1905. Photo from Springfield Present and Prospective (1905).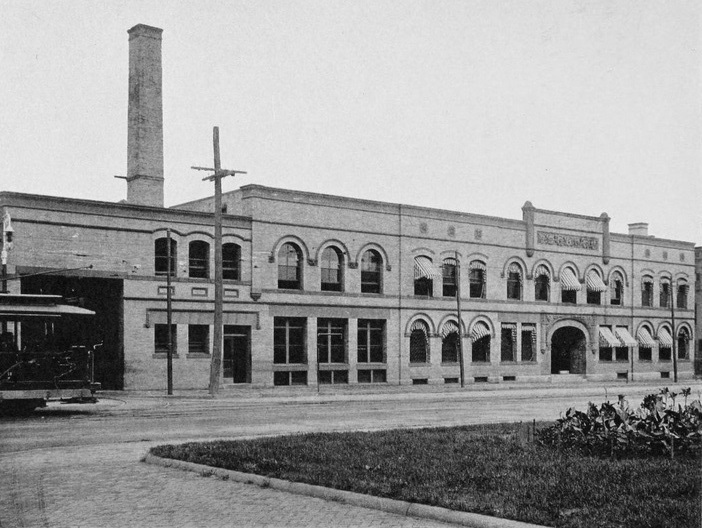 The building in 2023: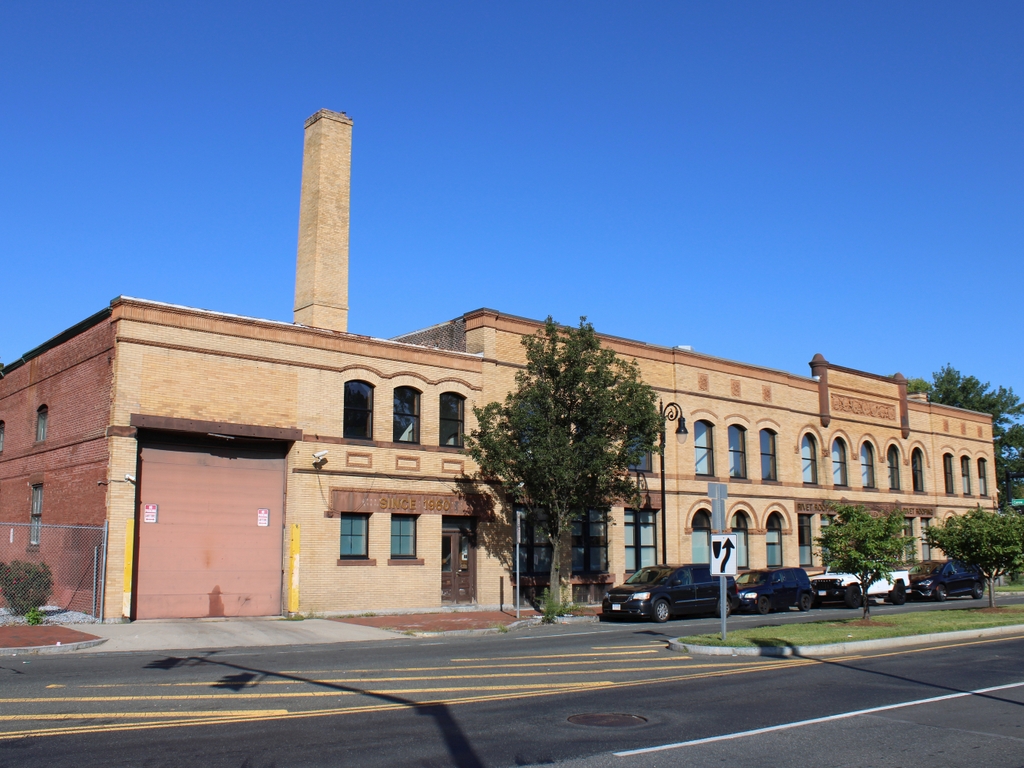 The late 19th century saw a dramatic growth in suburbs, and this was fueled in part by the development of inexpensive forms of mass transit such as street railways.  Although most commonly associated with electrified trolleys, these originally started as horse-drawn cars on rails.  This was the case in Springfield, where the Springfield Street Railway opened in 1870.  The original line was a single track that ran about 2.5 miles from Hooker Street in the North End, where the stables were located (not coincidentally, this is now the site of the PVTA headquarters), south along Main Street to State Street, and then along State Street to Oak Street, just past the Armory.  The line was served by four cars and 24 horses, and rides were eight cents each or 16 for a dollar.
It must have been popular, because within four years the network was expanded east on State Street to Winchester Square, and south on Main Street to the Mill River.  More lines were later opened, along Maple and Central Streets to the Watershops, and other lines to Indian Orchard, Brightwood, and along Worthington Street.  Meanwhile, fares continued to drop, first to six cents and then to five.  The biggest change, however, came in 1891, when all of the lines were electrified to run trolleys instead of horse-drawn cars.
By the end of the 19th century, the network was extended to Longmeadow, East Longmeadow, and Feeding Hills, and connections were made to street railway networks in Holyoke, Westfield, Northampton, Palmer, and Hartford.  As a result of the growth of the company, this building was built in 1897 as a new headquarters, at the corner of Main and Carew Streets in Springfield's North End.  At the time that the first photo was taken, the company operated almost 94 miles of track, with 48 of those miles in Springfield, and operated 227 cars on the lines.
However, as was the case with trolley lines around the country, the Springfield Street Railway wouldn't last.  Just as electrified trolleys replaced horse-drawn cars, automobiles and buses replaced the trolleys.  The trolley barn (the name itself is a holdover from when the horses were housed in literal barns) is still there, and still looks very much the same as it did over 100 years ago.