The Masonic Temple at the corner of Boylston and Tremont Streets, facing east on Boylston in the late 1860s. Photo courtesy of Boston Public Library.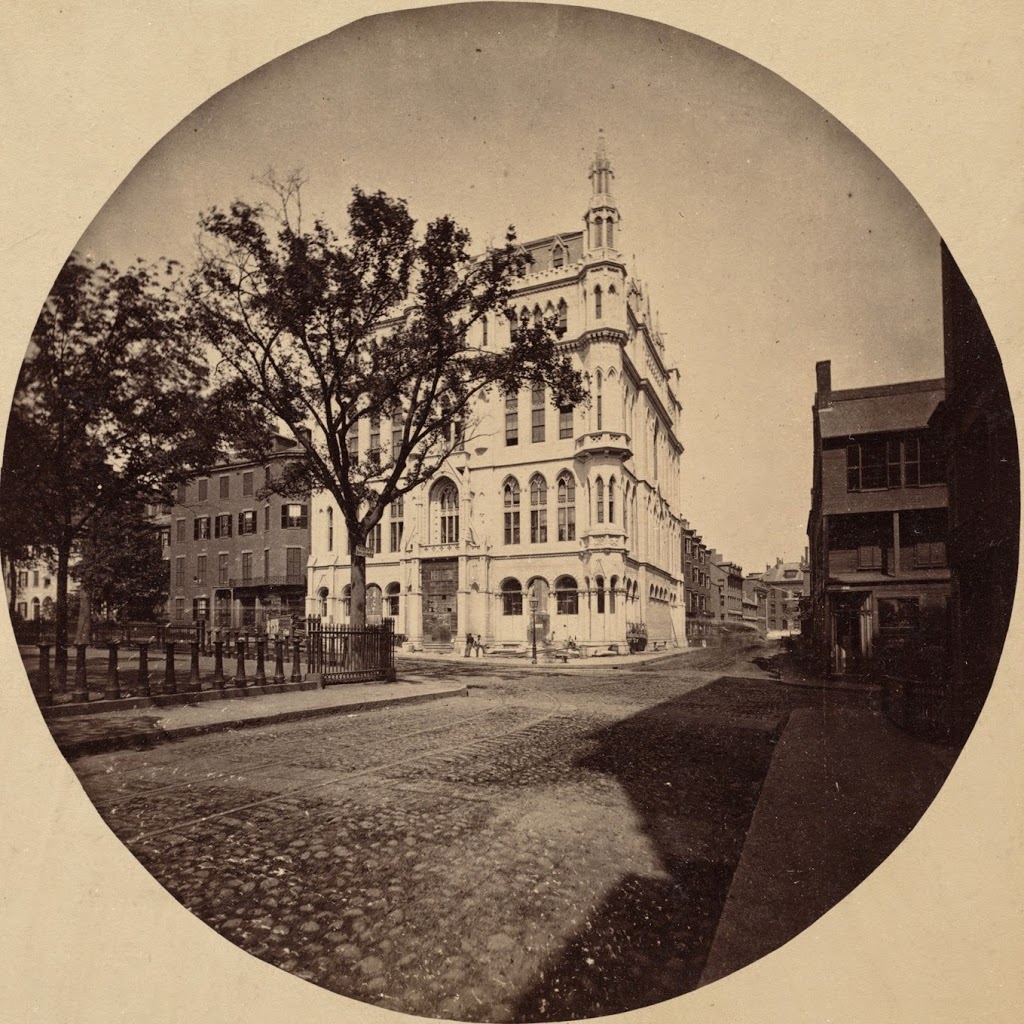 The scene in 2014: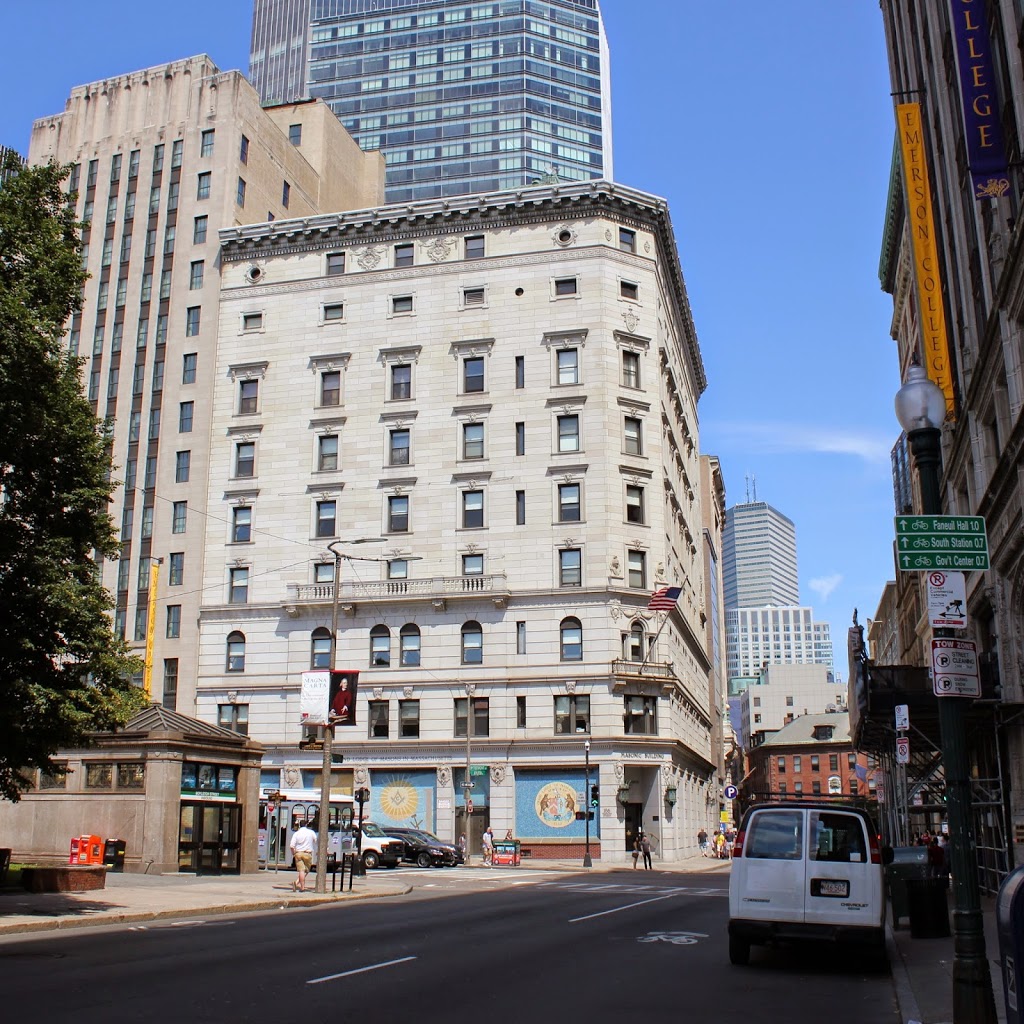 According to the Boston Public Library, the first photo was taken in 1864, which is unlikely considering the building in the photo wasn't built until 1867. This site at the corner of Boylston and Tremont Streets has been home to the Grand Lodge of Massachusetts since 1859, starting with the Winthrop House, which burned in 1864. It was replaced with the building in the first photo in 1867, and this building likewise burned, in 1895. The present-day building was completed in 1899, and has been home to the lodge ever since.
A number of other changes have taken place here, with most of the 4-5 story residential and commercial buildings being replaced over the years by successively taller structures. Today, only one building from the first photo still survives – the 1850 Liberty Tree Building a block down Boylston Street, seen in the 2014 photo directly behind the white van. Another significant change is the Boylston station, seen on the left of the 2014 photo, which opened on Boston Common in 1897 as one of the first two subway stations in the United States.