Looking east on East Court Street in Springfield, probably in the early 1890s. Photo from Picturesque Hampden (1892)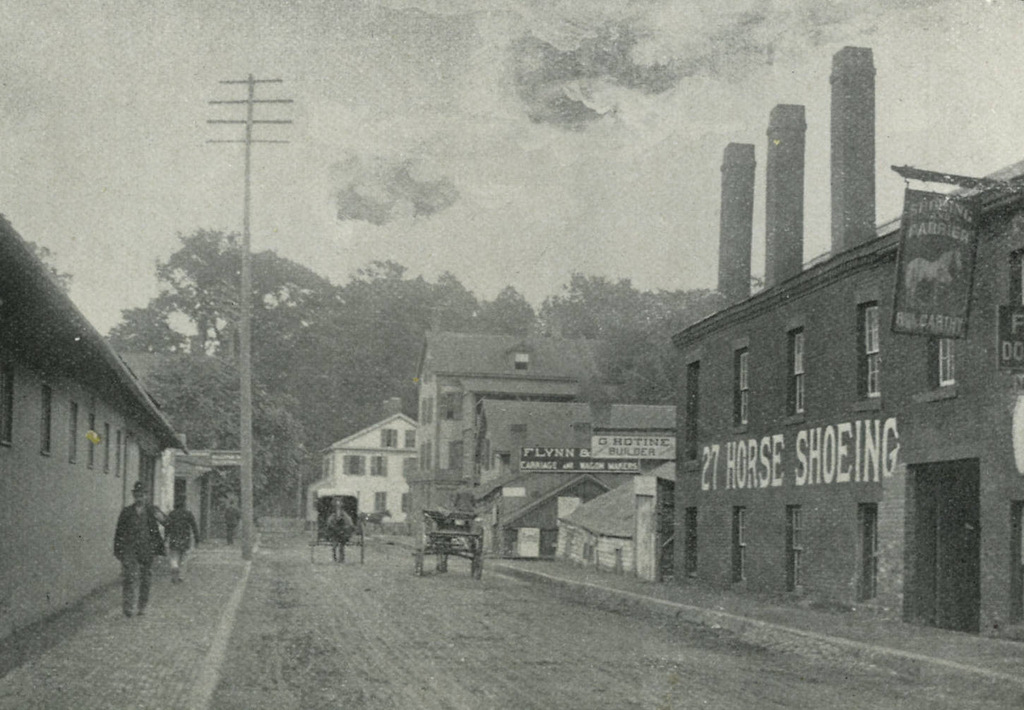 The street, now called Falcons Way, in 2015: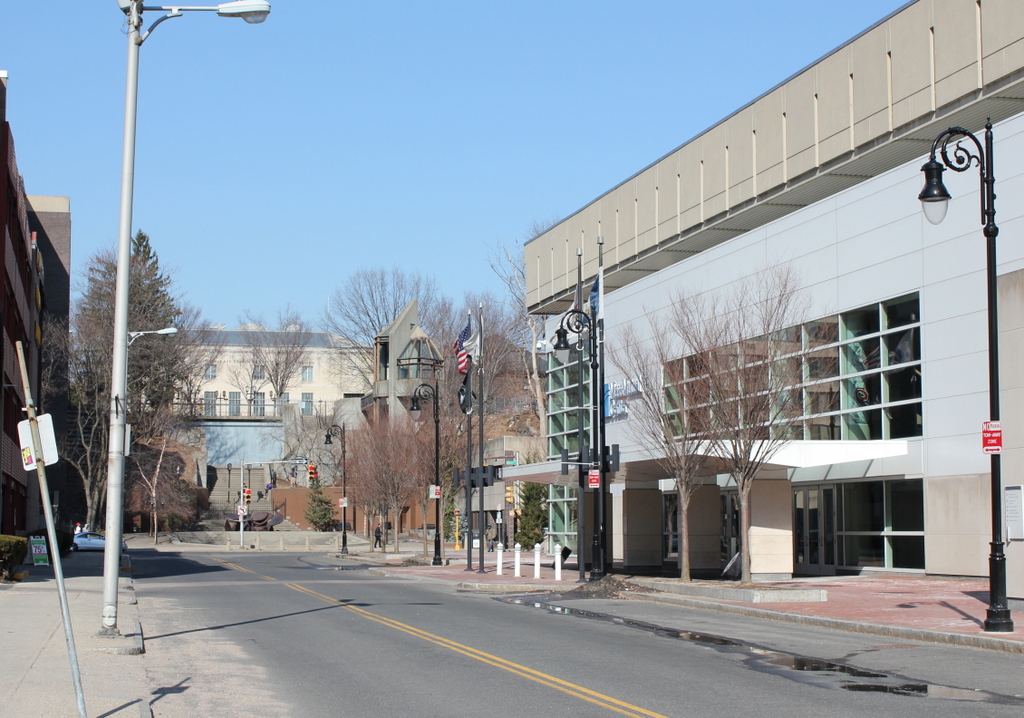 The land that the MassMutual Center now sits on was once the site of dozens of assorted buildings.  Along the busy and prominent Main and State Streets, one could find banks, publishers such as G & C Merriam (of Merriam-Webster Dictionary fame), and the elegant YMCA building.  However, along Dwight and East Court Streets sat less glamorous, more utilitarian buildings, including ancient colonial buildings being used as laundromats.  Here on East Court Street, most of the occupations themselves are as obsolete as the buildings that once housed them here – the signs reveal that one could procure services from wagon and carriage makers, horse shoers, and farriers (although I'm not sure what the distinction is between a horse shoer and a farrier).  Within just a couple decades, these industries would go the same way of blacksmiths and coopers, and by the 1970s all of the dozens of buildings in the four square block area would be demolished to make way for the MassMutual Center.