The view looking southwest from the Mount Holyoke Summit House around 1900. Image courtesy of the Library of Congress, Detroit Publishing Company Collection.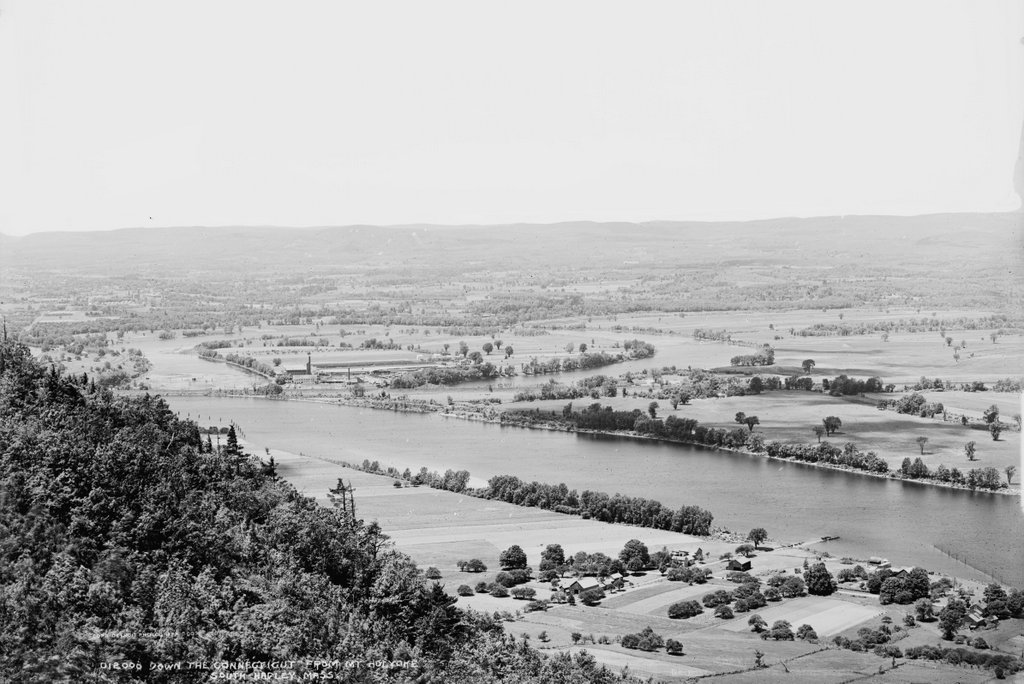 The scene in 2015: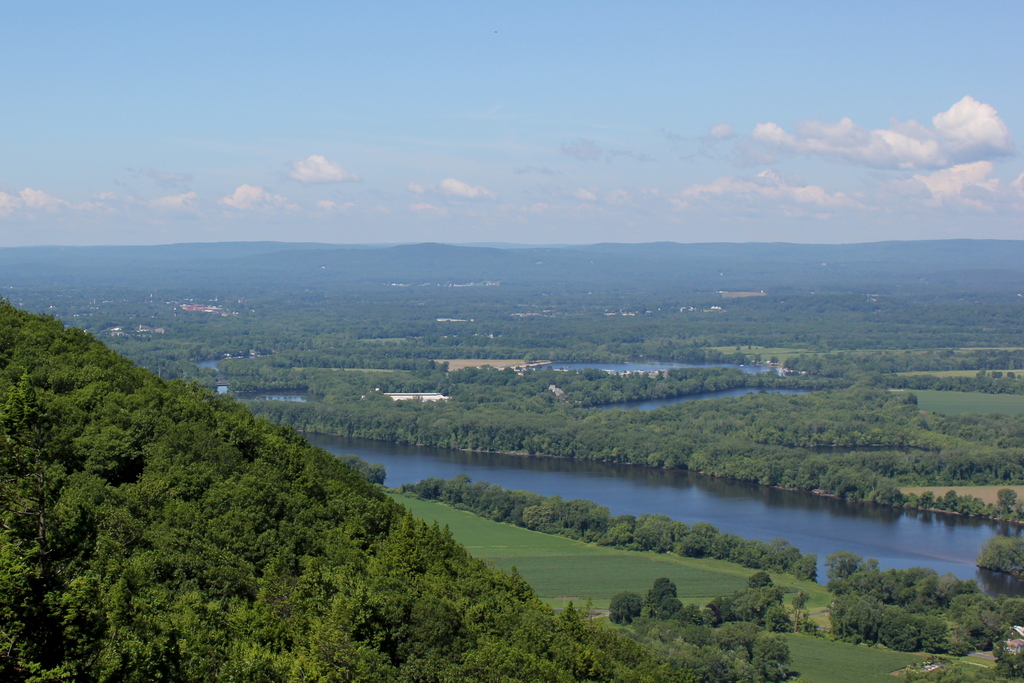 This scene from the summit of Mount Holyoke was made famous in 1836 when artist Thomas Cole painted "View from Mount Holyoke, Northampton, Massachusetts, after a Thunderstorm," a work also known as "The Oxbow" because of the prominent meander in the river.  Cole's depiction of the scene is below: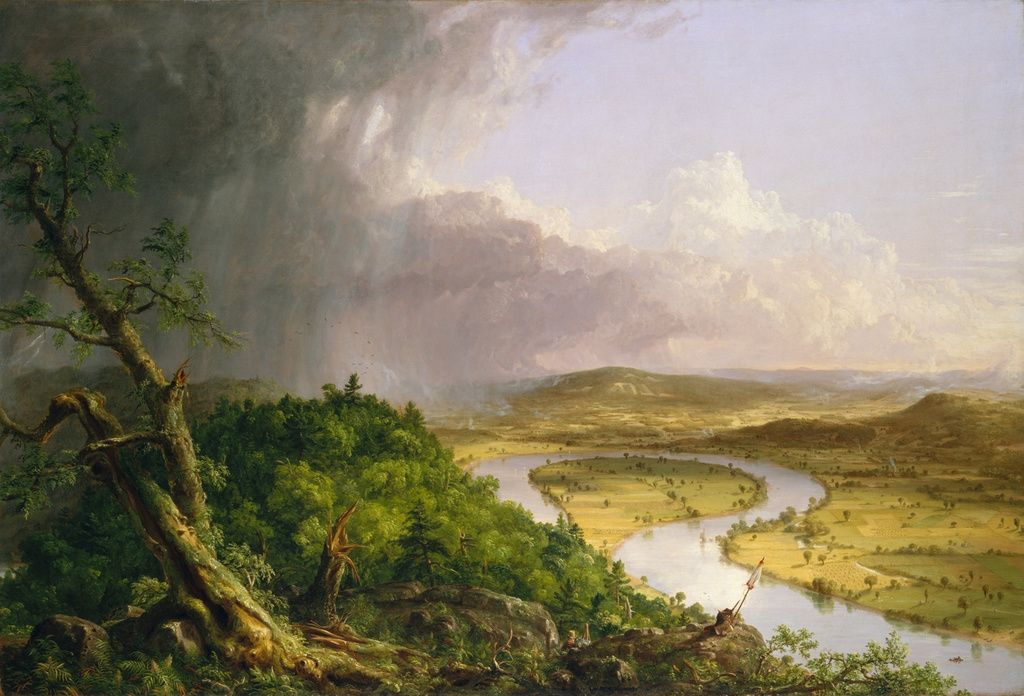 The top of Mount Holyoke has long been a sightseeing destination, starting even before Cole's 1830s visit.  In 1821, a small cabin was built at the summit, which was replaced in 1851 by a much larger hotel, which still stands today.  The 2015 photo, and presumably the 1900 photo, were both taken from the porch that surrounds the building, and they reveal some of the changes that have occurred in the landscape over the past 115 years.  However, probably the most obvious change here occurred long before the first photo was taken, and not long after Thomas Cole painted his famous work.  In 1840, a flood broke through the narrow neck, giving the Connecticut River a more direct route downstream and turning the former riverbed into a lake.  It also made travel easier; traffic no longer had to follow the meandering river, and the 1900 scene shows the railroad tracks that had been built across what was once the river.  Today, Route 5 parallels the railroad tracks, and Interstate 91 crosses the Oxbow just a little further to the west.
When the 1900 photo was taken, the Oxbow played an important role in river commerce as a holding place for logs that were floated downstream.  Each spring in the late 1800s and early 1900s, logs from upstream in Vermont and New Hampshire would be floated down the river to the paper mills in Holyoke.  Since it is just a short distance upstream of Holyoke, the Oxbow made for a convenient holding place away from the main channel of the river.  The last such log drive occurred in 1915, and since then it has been used primarily for pleasure boats, with the Oxbow Marina located on the inside of the curve.  There are no dams between Holyoke to the south and Turners Falls to the north, so this section is one of the busiest on the Connecticut River for recreational boating.