The house at 77 Dartmouth Street in Springfield, around 1938-1939. Image courtesy of the Springfield Preservation Trust.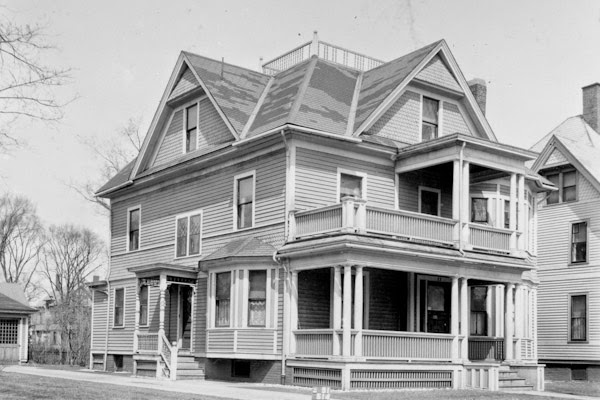 The house in 2017: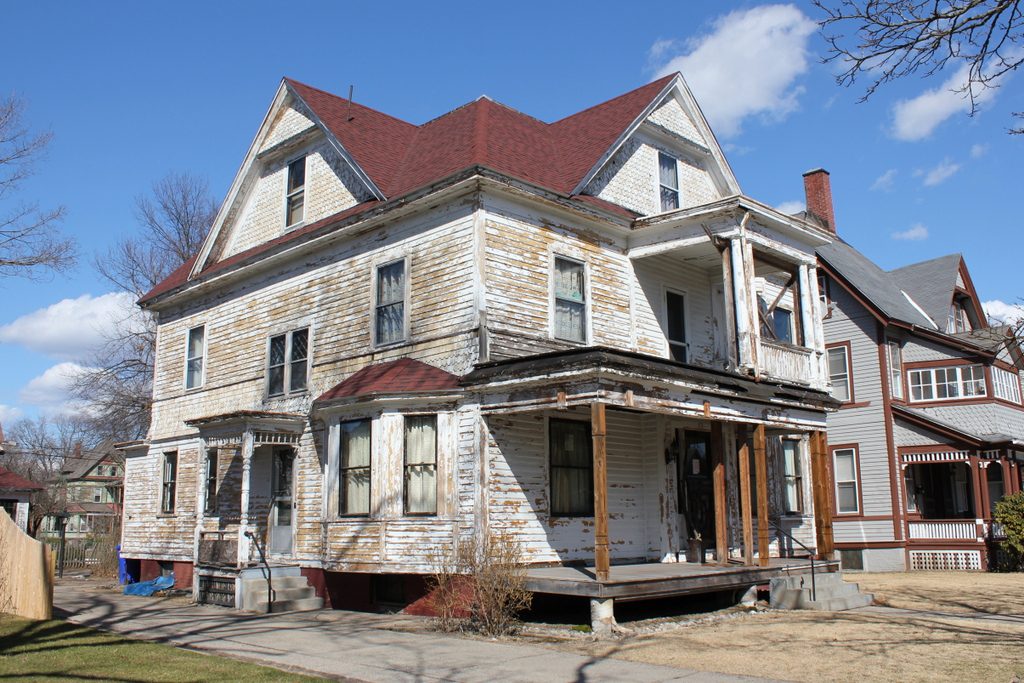 Built in 1897, this house was among the last of the Queen Anne-style homes to be built in the McKnight neighborhood. Although several years newer than some of the nearby Colonial Revival homes, this house is a generation earlier in terms of architecture. By the late 1890s, the trend was away from the highly ornamented, eclectic homes of the 1880s, and toward simpler designs inspired by colonial-era architecture. In that sense, this house is somewhat of a transition, because its design is certainly more subdued than many of the earlier Queen Anne homes in the neighborhood.
The house was originally owned by hardware dealer Arthur C. Graves, but he died just two years later, at the age of 42. His widow Nellie continued to live here, though, along with her two children and her mother. They were still living here at the 1910 census, but sold the house later that year to Roscoe and Flora Moody. Roscoe was a banker, stockbroker, and businessman who, among other things, was the president of the Springfield-based Clifty Consolidated Coal Company. Along with this, he was also one of the founders of the W. H. Miner Chocolate Company, whose original factory at 616 Berkshire Avenue still stands today. Flora also had a professional career of her own, working as a physician at a time when married women of the upper class rarely had full-time careers of their own.
They were still living here when he first photo was taken in the late 1930s, but Roscoe moved out sometime after Flora's death in 1944. He ended up living to be 90, and died in 1957. In the meantime, the neighborhood entered a decline, and many of the houses fell into disrepair. However, much of the area, including this house, became part of the McKnight Historic District on the National Register of Historic Places in 1976. Since then, many of the homes have been beautifully restored, especially those here on Dartmouth Street. This house is still a work in progress, but will hopefully soon be fully restored to its original 19th century appearance.