The house at 125 Harvard Street in Springfield, around 1938-1939. Image courtesy of the Springfield Preservation Trust.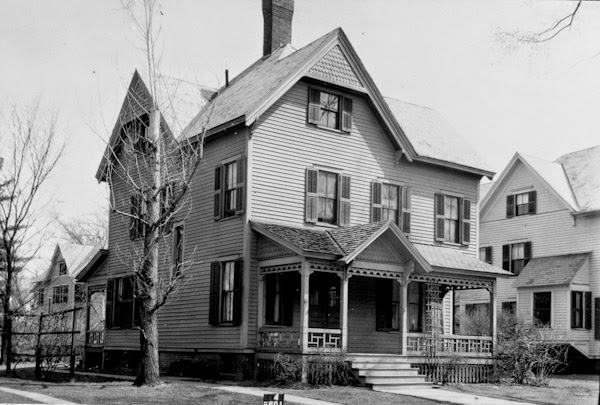 The house in 2017: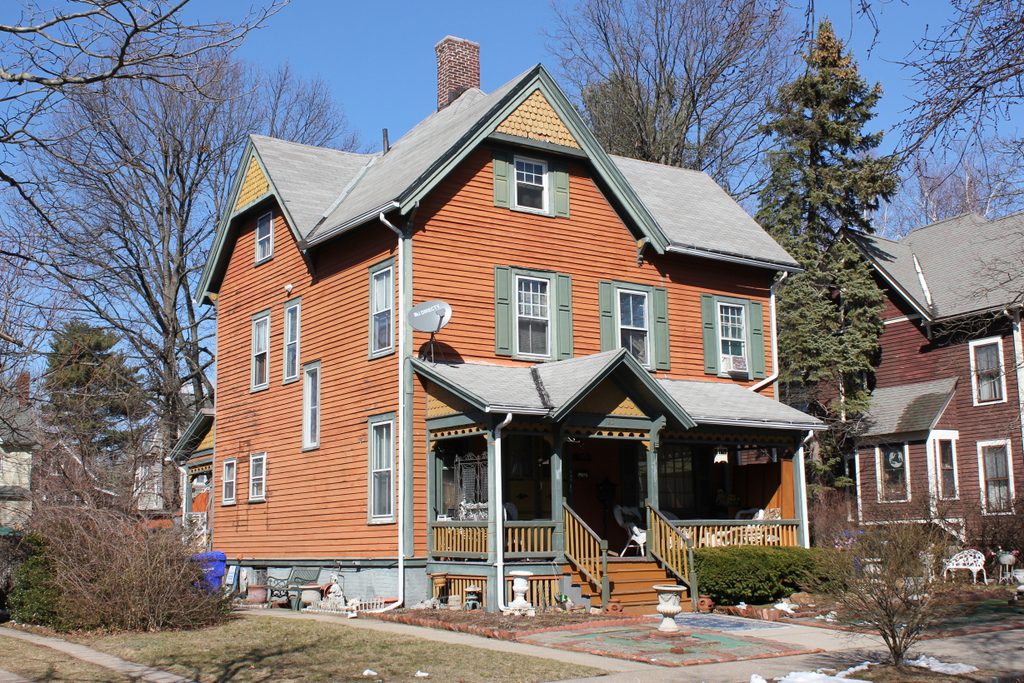 This house was built in 1889 for Edward and Sarah Whiting, who lived here with their daugher Florence. Edward was a railway postal clerk who worked on the Springfield to Athol train. At the time, many passenger trains had railway post offices, which were specialized cars used by postal employees to sort mail en route, in order to save time. Although many of the residents of the McKnight neighborhood were wealthy businessmen and industrialists, the Whitings were decidedly middle class, with Edward earning $900 per year throughout the 1890s, or around $26,000 in 2017 dollars. Compared to the large, elegant homes that were built a block away on Dartmouth Terrace around the same time, the Whitings' house was smaller and simpler, without all of the excessive ornamentation that was so common on Queen Anne houses of the era.
Edward died in 1914, and Sarah soon moved into Florence's house in Cambridge, where she lived until her death in 1933. In the meantime, her old house was sold to William and Etta Carlton, who were living here by 1918. They had three children, Elizabeth, Julia, and Susan, and William worked as an accountant. He was an auditor and later assistant treasurer of the Federal Land Bank in Springfield, and he also taught business courses at the Springfield campus of Northeastern College, which later became Western New England University. William and Etta were still living here when the first photo was taken, and remained here for many more years. Sometime after Etta's death in 1967, William sold the house and moved to Maine, where he died five years later.
Just three years after William's death, his former home became part of the McKnight Historic District on the National Register of Historic Places. Like so many other homes in this neighborhood, it has been well-maintained and restored to its original appearance, with hardly any noticeable differences from when the first photo was taken almost 80 years ago.