The house at 1054 Worthington Street in Springfield, around 1938-1939. Image courtesy of the Springfield Preservation Trust.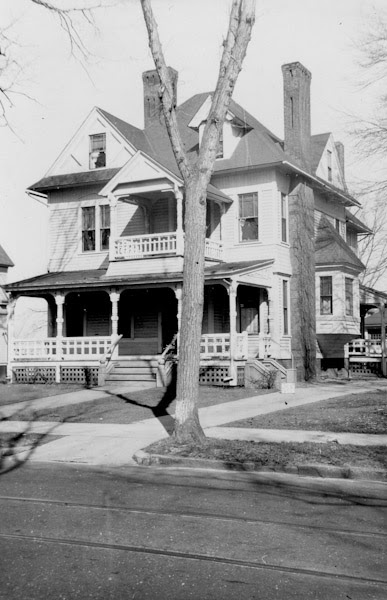 The house in 2017: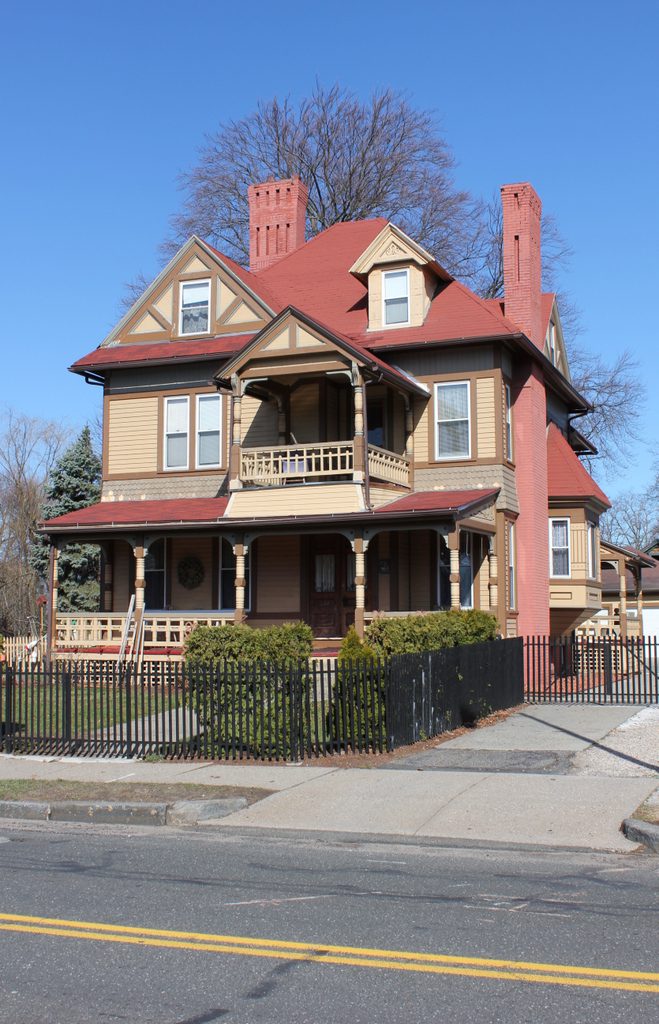 This house is one of many large Queen Anne-style homes in this area of the McKnight neighborhood, and it was built in 1885 as the home of George D. Dutton. He lived here with his wife Harriet, who was the daughter of Gurdon Bill, a prominent publisher and businessman in Springfield. Along with Harriet's brother, Nathan Bill, George Dutton founded the National Envelope Company in Milwaukee, and the family moved there in the 1890s.
The house was subsequently purchased by real estate agent William E. Parsons, who lived here with his wife Grace and their two children, Gladys and William, Jr. After living here for about 30 years, William died in 1928, and at the 1930 census Grace was living here with Gladys, along with Gladys's husband Robert Bradshaw and their children. Within a few years, though, Grace and the rest of the family moved to Burlingame, California.
By the time the first photo was taken, this house was the home of Ethyl Parker, who lived here with her father George and her 24 year old daughter Dorothy. Since then, the exterior of the home has been well-maintained, and aside from the fence very little has changed from the 1930s scene. In 1976 the house, along with a large portion of the neighborhood, became part of the McKnight Historic District on the National Register of Historic Places.