The house at 1078 Worthington Street, at the corner of Florida Street in Springfield, around 1938-1939. Image courtesy of the Springfield Preservation Trust.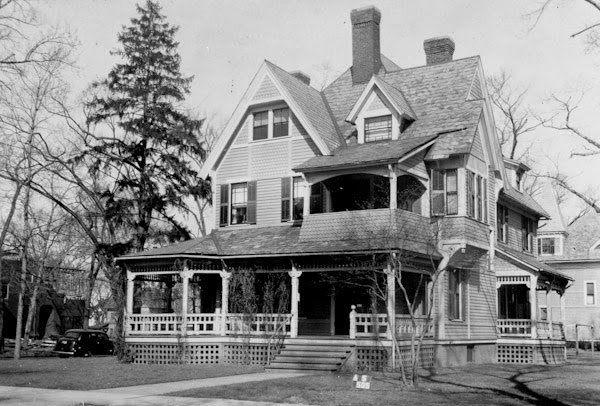 The house in 2017: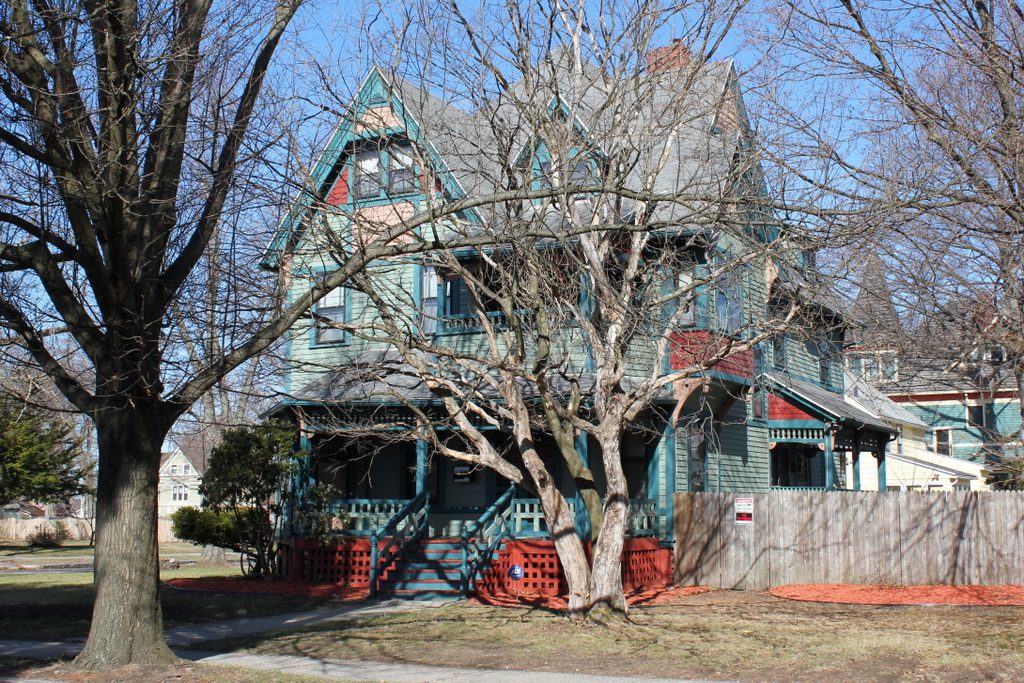 This Queen Anne-style house was built in 1884, and was originally the home of the Reverend Theron H. Hawks. A native of Charlemont, Massachusetts, Hawks attended Williams College, graduating as the valedictorian in 1844. He taught for several years, graduated from Union Theological Seminary, and in 1855 he became the pastor of the First Congregational Church in West Springfield. That same year, he married his wife Mary, and after six years they moved west, where Reverend Hawks served as the pastor of churches in Cleveland and Marietta, Ohio. However, in 1885 they returned to Springfield and moved into this house.
Theron Hawkes became an instructor at the newly-established School for Christian Workers, where he taught Bible History, Exegesis, and Church History. The school was soon divided into four different institutions, including a YMCA Training School, which became Springfield College, and a French Protestant School, which became American International College. Reverend Hawks's division became the Bible Normal College, moved to Hartford, and later became part of Hartford Seminary.
In the 1900 census, the Hawks's were living here with two of their daughters, three grandsons, and two servants. Reverend Hawks died in 1908, and Mary lived here until her death two years later. The house remained in the family, though, and two of their daughters, Mary and Elizabeth, continued to live here for the rest of their lives. Mary died in 1931, and Elizabeth in 1939, around the time that the first photo was taken.
Since then, not much has changed in the exterior of the house, except for the left side of the porch, which is now gone. One interesting connection between the two photos is the tree in the center, which partially blocks the view of the house. It appears to be the same one that is visible in the first photo, and was likely planted by Elizabeth Hawks herself. The house is now used as a daycare, and it is part of the McKnight Historic District, which was added to the National Register of Historic Places in 1976.