The house at 61 Dartmouth Street in Springfield, around 1938-1939. Image courtesy of the Springfield Preservation Trust.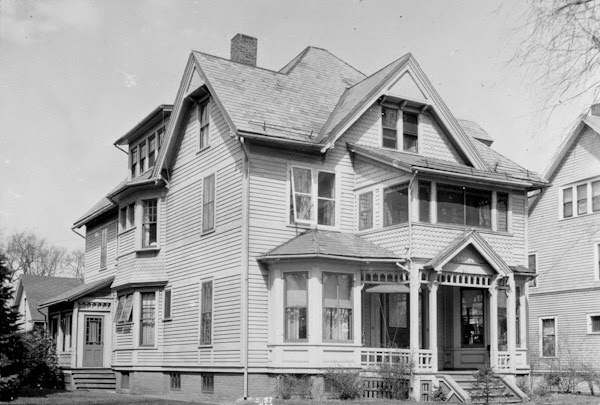 The house in 2017: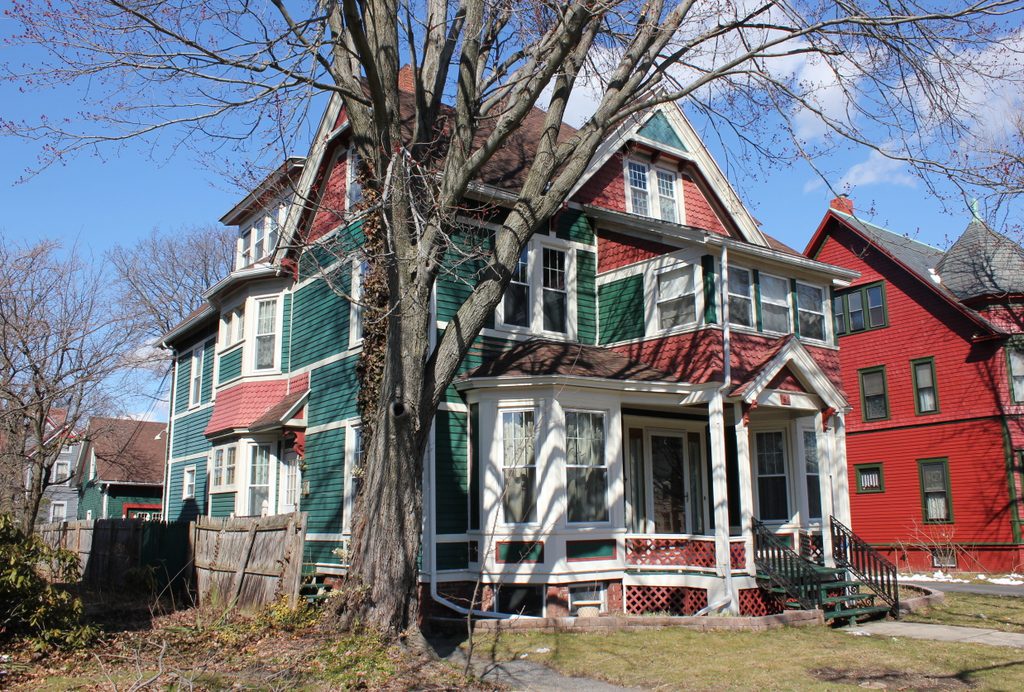 This house is one of the oldest on Dartmouth Street, and was built in 1885 for Salem W. McIntyre. However, by the late 1890s it was owned by John and Harriet Crane, who lived here with their two children, Alfred and Mary. Originally from Middlefield, Massachusetts, John came to Springfield in the 1880s and had a varied career, first owning a grocery store, then becoming a bookkeeper, before finally becoming a real estate agent in 1903. He started his own real estate business, John W. Crane Company, and hired Alfred as the treasurer.
It was a good time to get involved in real estate in Springfield, with the city's population rapidly growing. Known as the "City of Homes" since the 1880s, this nickname would become even more true in the early 20th century, with trolley lines and later automobiles enabling the large-scale development of the suburban parts of the city. After John's death in 1925, Alfred carried on the real estate business, and he also continued living here in this house, along with his wife Lulu and their son, Sumner. They were still living here when the first photo was taken, and after Alfred's death in 1947, Lulu remained here with Sumner until finally selling the house in 1959.
Like the neighboring house to the right, this house has also been beautifully restored, with few noticeable changes since the first photo was taken. The only significant difference is the lack of the enclosed porch on the back left side, although this may not have been original to the house anyway. Along with the other houses in the neighborhood, it is a contributing property in the McKnight Historic District, which was added to the National Register of Historic Places in 1976.