Facing north toward Worthington Street from the center of the Thompson Triangle, around 1892. Image from Picturesque Hampden (1892).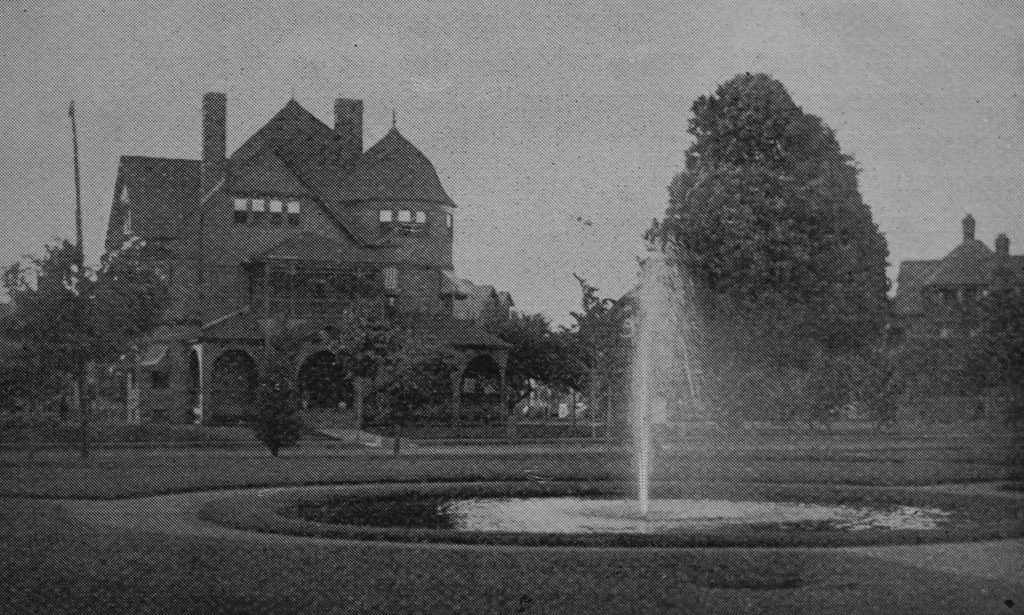 The scene in 2017: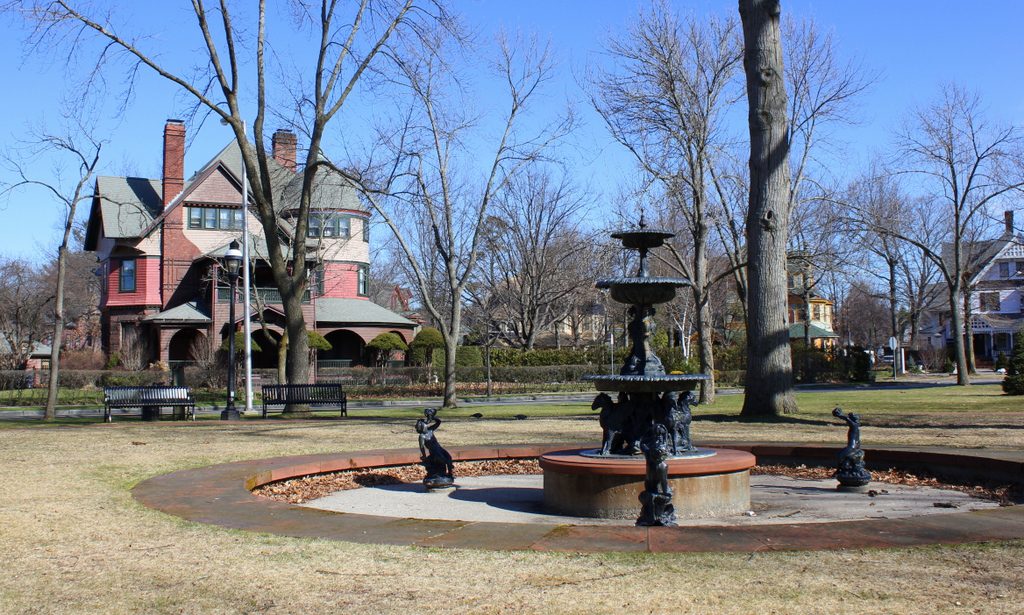 When the first photo was taken, the house in the distance was the home of William McKnight, and it is described in more detail the previous post. John and William McKnight were the developers of most of this neighborhood, and they created a highly-desirable residential area for many of the city's wealthiest residents. Part of their development plan included several triangular parks, which they donated to the city. Although ostensibly an act of generosity to the public, these parks also added to the value of the lots that bordered them, and it is no coincidence that William McKnight built his own mansion here, overlooking the Thompson Triangle, which is the largest of these parks.
Prior to the McKnight brothers' development, the land north of Saint James Avenue and east of Thompson Street was owned by Colonel James M. Thompson. He was a businessman who served as president of several of Springfield's banks, and he also held several political offices, including city alderman, state senator, and member of the Governor's Council. After his death in 1884, the McKnights purchased and subdivided the property, in the process creating this park as its centerpiece. Many of the finest homes in the neighborhood are located on or around the Thompson Triangle, including the homes on Dartmouth Terrace, which can be seen in the distance in both photos.
Today, the area around the Thompson Triangle remains one of the best-preserved parts of the neighborhood. William McKnight's house still stands, as do the other 19th century mansions around the park, and in 1976 this area became part of the McKnight Historic District on the National Register of Historic Places. The only significant difference in these two photos is the fountain at the center of the triangle, which was added along with benches and brick walkways during a 1986 renovation of the park.