The view looking east on Dartmouth Terrace from Clarendon Street, probably in the 1890s or early 1900s. Image courtesy of Jim Boone.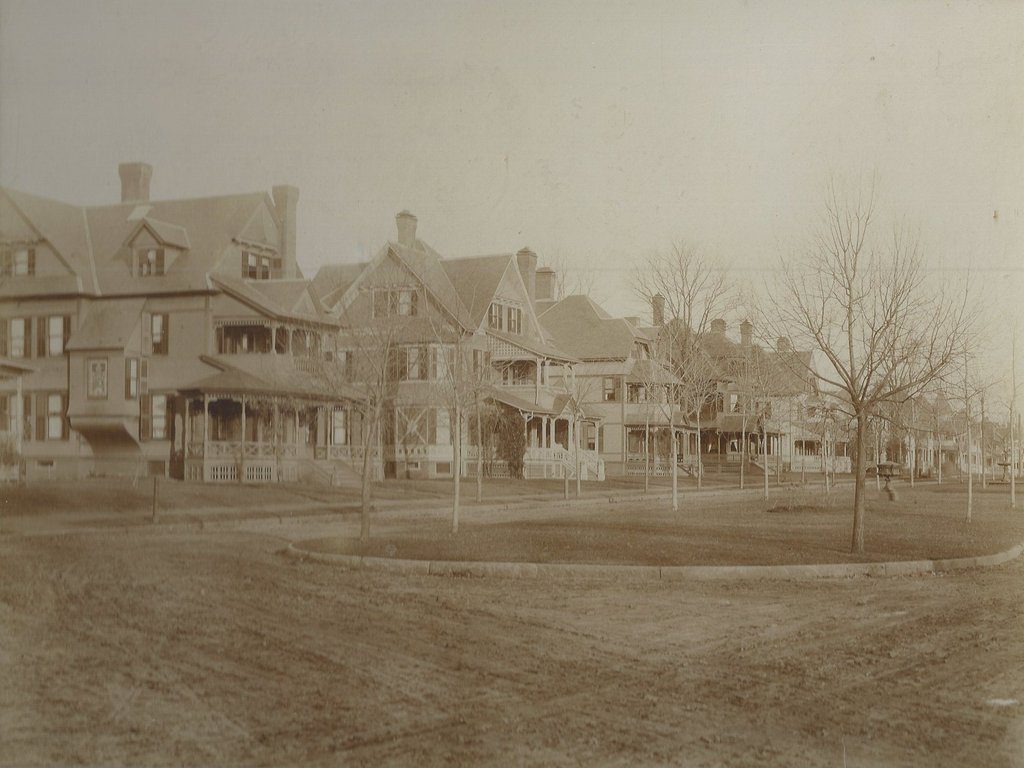 Dartmouth Terrace in 2017: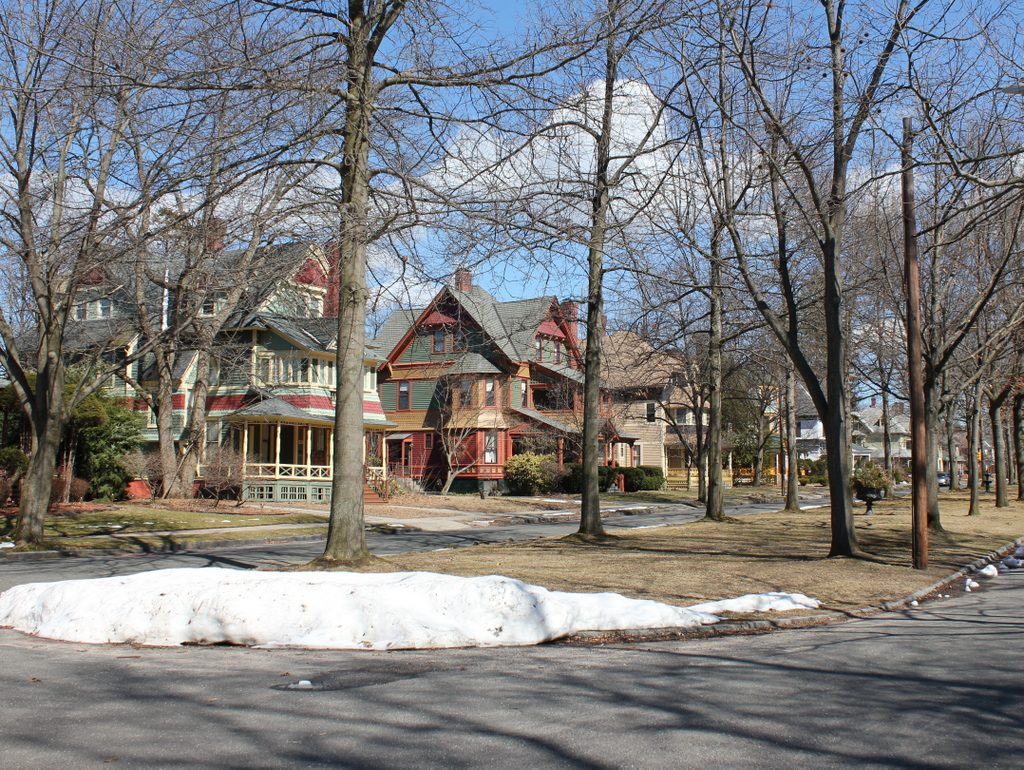 Springfield's McKnight neighborhood was developed in the late 19th century as an upscale residential neighborhood for the city's many wealthy and upper middle class families. Today, the neighborhood consists of hundreds of Victorian-era homes on several dozen streets, but perhaps the crown jewel of the entire neighborhood is Dartmouth Terrace. It extends from the Thompson Triangle, which is the largest park in the neighborhood , to the McKnight Glen, a ravine that is one of the few undeveloped places in the area. For most of the road, it also features a landscaped median, complete with a small fountain in the center.
Almost all of the houses on Dartmouth Terrace are on the north side of the street, as seen here. The five houses seen here were all built around 1888-1889, and although none are identical, they all have similar Queen Anne architecture. These are among the largest houses in the McKnight neighborhood, and were originally owned by prominent city businessmen. When first built, these five homes were, from left to right, owned by button company owner Louis H. Coolbroth, corset company owner Albert Nason, paper manufacturer Willis A. Hall, coal dealer James Cowan, and G. & C. Merriam treasurer Orlando M. Baker.
More than a century later, the McKnight neighborhood has remained remarkably unchanged. All five of these houses are still standing, and have been beautifully restored to their original appearance. Aside from the height of the trees, essentially nothing has changed in this view since the first photo was taken, and Dartmouth Terrace is now part of the McKnight Historic District on the National Register of Historic Places.