The house at 1104 Worthington Street, at the corner of Ingersoll Grove in Springfield, around 1938-1939. Image courtesy of the Springfield Preservation Trust.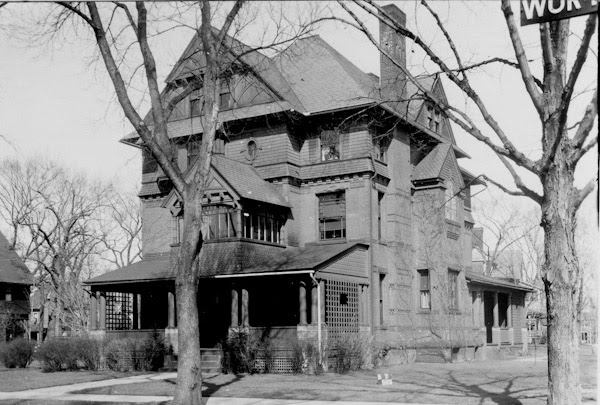 The house in 2017: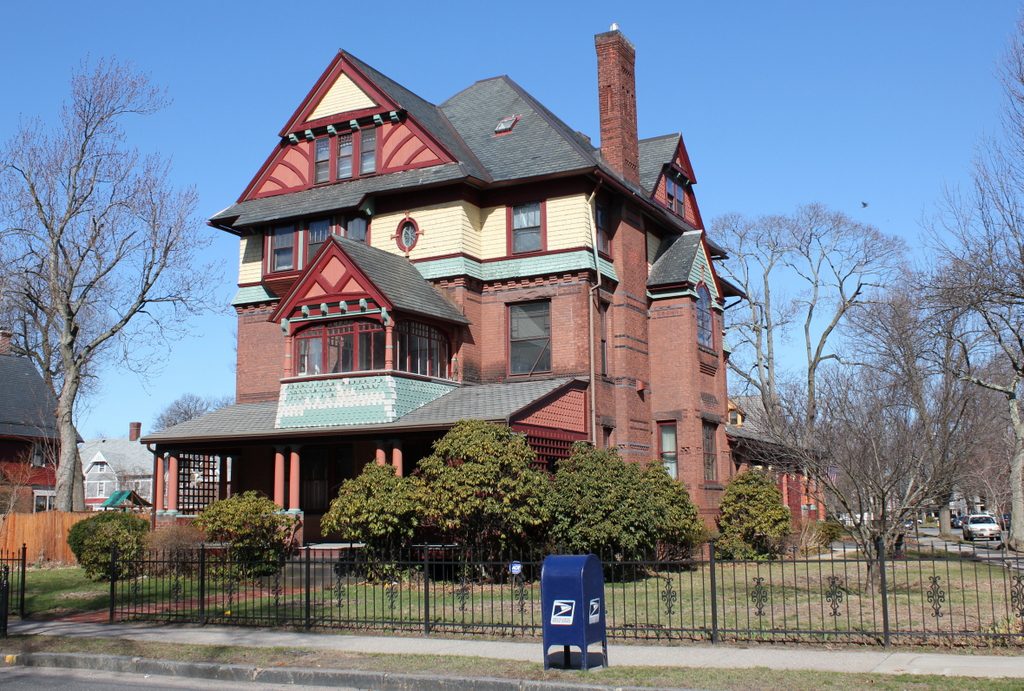 This massive house is the only four-story single-family home in Springfield, and it was the longtime home of William and Henrietta Harris. William was a leading figure in the region's foundry business, having learned the trade from his father in Rutland, Vermont, before moving to Springfield in 1881. He and his wife were married in 1883, and in 1886 they moved into this newly-built house in the McKnight neighborhood. At the time, William was serving as the secretary of the Springfield Foundry Company, but in 1896 he became a partner in C. H. Bausch & Sons. This Holyoke-based foundry was renamed Bausch & Harris Machine Tool Company and moved to Springfield, with Harris becoming the company president.
William and Henrietta lived here for more than 40 years, and raised their seven children here. William died in 1931 and Henrietta in 1933, and he house subsequently became a boarding house, as was the case with so many other 19th century mansions in the neighborhood at the time. It was being used as such when the first photo was taken, and by the 1940 census there were six lodgers here, all of whom were single or divorced, and most of whom were middle aged or older. Since then, though, the house has been restored, and it is again a single-family home. Along with the other houses in the neighborhood, it is now part of the McKnight Historic District on the National Register of Historic Places.