The house at 36 Spruceland Avenue in Springfield, around 1938-1939. Image courtesy of the Springfield Preservation Trust.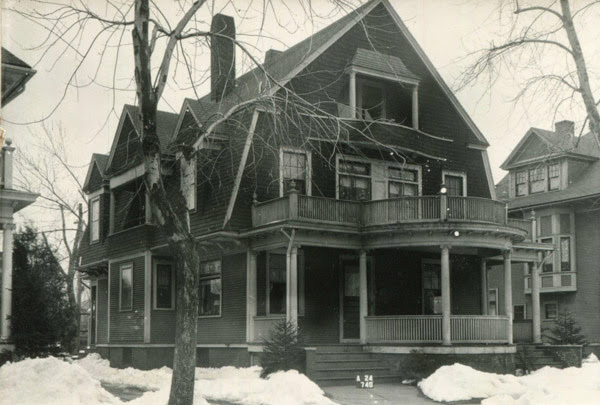 The house in 2017: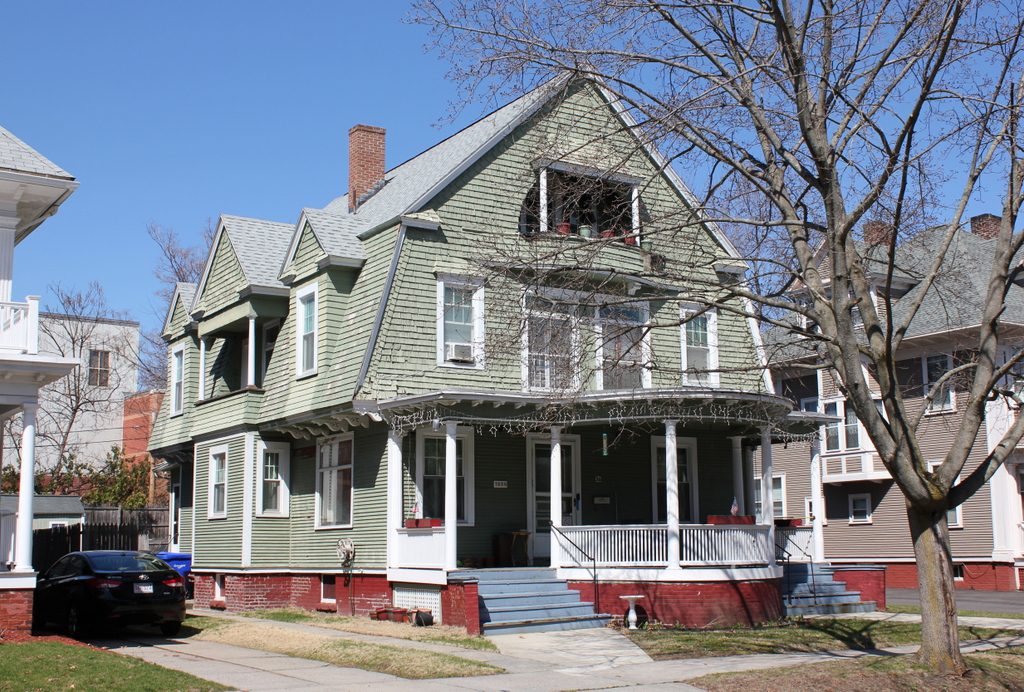 Built in 1896, this house incorporates elements of Dutch Colonial and Shingle-style architecture, both of which were popular in late 19th century residential designs. Although there are many similar homes in the Forest Park neighborhood, nearly all of them have a unique design, which gives the area its distinctive, eclectic mix of styles. The original owner of this house was Henry J. Perkins, who was in his late 30s when he moved in here, along with his wife Della and their three children.
Perkins was a wholesale fruit and produce merchant whose company, as proclaimed in advertisements, was "The best appointed Fruit and Produce Commission House in New England." However, despite the success of his business, his most long-lasting contribution to the area came in 1911, when he purchased the Riverside Grove in Agawam. Located along the banks of the Connecticut River, the Grove had long been a popular destination for picnics and other outings, but Perkins turned it into the Riverside Amusement Park. During his time as the park's president, he added several roller coasters and a number of other rides, and the park still exists today as Six Flags New England.
The Perkins family lived here in this house for 25 years, before selling it in 1921 to George L. Schadt, a physician who lived here with his wife Ella and their two daughters. They were still here when the first photo was taken in the late 1930s, and they would remain until finally selling the house in 1960. Since then, the house has remained essentially unchanged on the exterior, and it still stands as one of the many well-preserved turn-of-the-century homes in the Forest Park Heights Historic District.