The house at 33 Florentine Gardens in Springfield, around 1938-1939. Image courtesy of the Springfield Preservation Trust.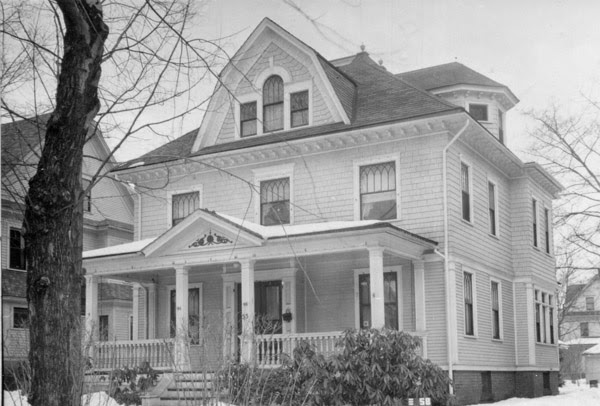 The house in 2017: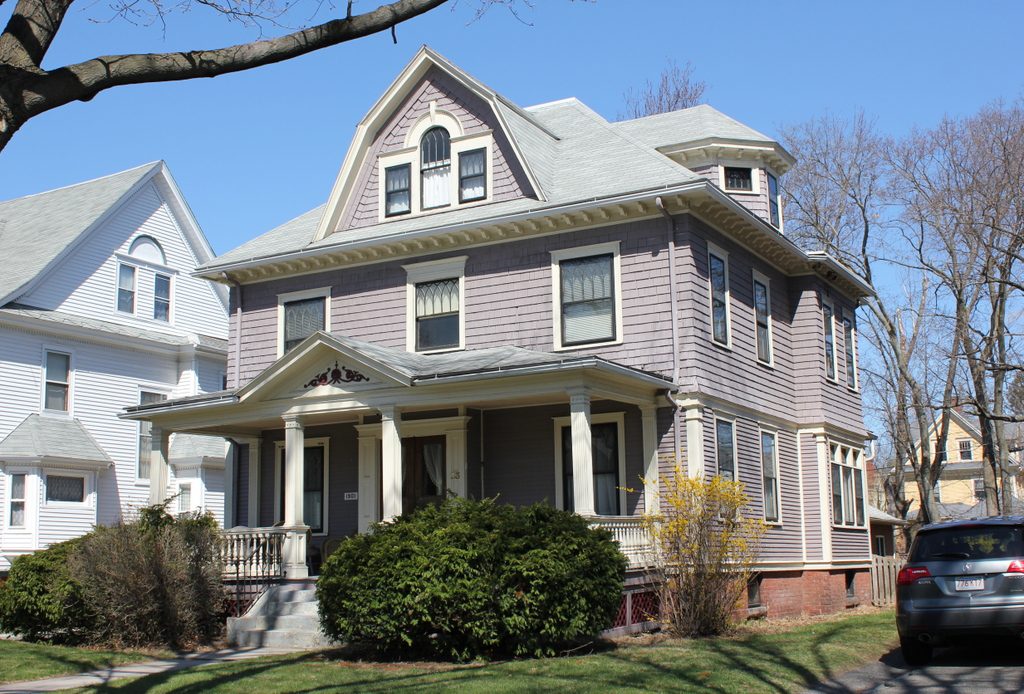 Seymour Warren was a traveling salesman who was living in West Springfield at the turn of the 20th century, along with his wife Cora, their young son Daniel, and Cora's mother Ann. However, around 1901 they moved into this newly-built house in Springfield's fashionable Forest Park neighborhood, where they lived for a few years. Ann died in 1906, and a few weeks later Cora was diagnosed with stomach cancer. She died about two months later, and within a year Seymour listed the house for sale. In the process, he also sold most of the furnishings, with newspaper classified ads inviting the public to come here and browse through the items in the house.
By 1910, the house was owned by an I. J. DeGraffe, who rented it to piano store owner William B. Lincoln and his family. They did not appear to have lived here for long, though, because by the middle of the decade it was owned by Albert E. Stephens. He was the president of A. E. Stephens & Co., a general contracting company that was responsible for a number of public buildings in the Northeast. Much of the company's work was done in upstate New York, including some of the buildings on the campus of Syracuse University, but other projects closer to home included Springfield's Municipal Group, the Masonic Building on State Street, and the High School of Commerce.
Stephens lived here with his wife Madge and several of their adult children, including their daughter Helen, who continued to live here even after her marriage to William Pratt in the mid-1920s. Albert died in 1930, but Madge was still here when the first photo was taken, along with Helen, William, and their daughter Elizabeth. The family sold the house a few years later in 1941, but not much has changed in this scene since then. The house remains well-preserved, complete with the same exterior of clapboards on the first floor and shingles on the upper floors. Along with the rest of the neighborhood, it is now part of the Forest Park Heights Historic District on the National Register of Historic Places.