The house at 39 Florentine Gardens in Springfield, around 1938-1939. Image courtesy of the Springfield Preservation Trust.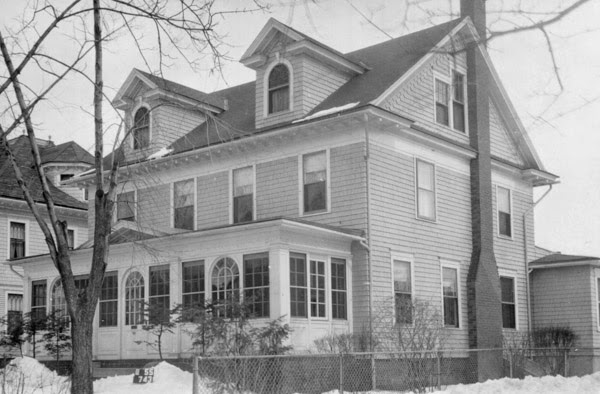 The house in 2017: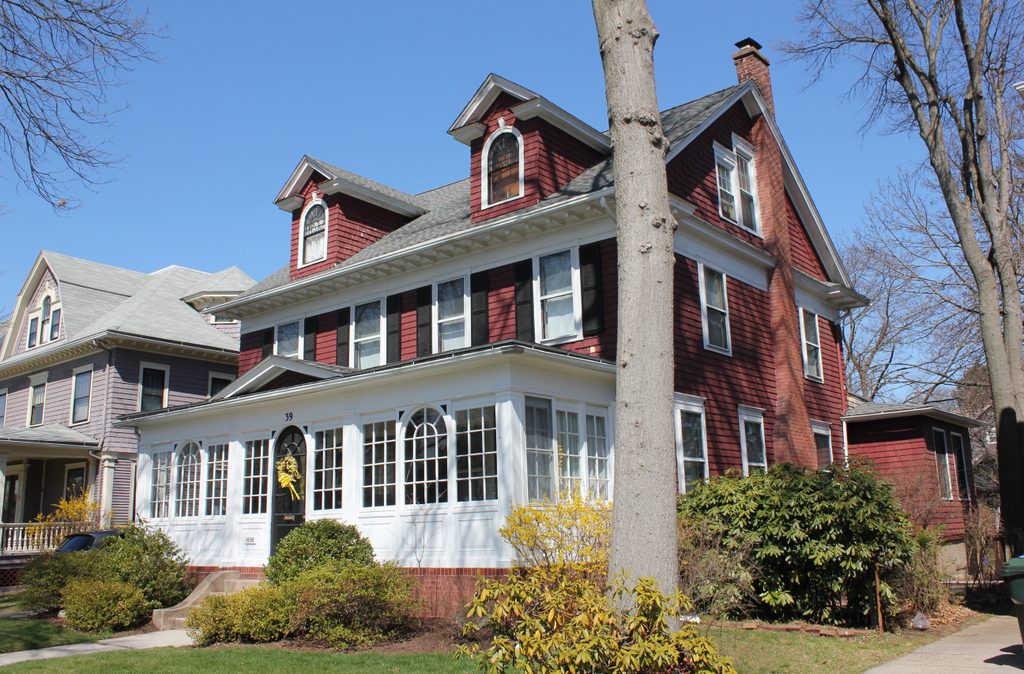 The development of the Forest Park neighborhood at the turn of the 20th century attracted many of the city's upper middle class residents, including insurance agent Joseph O. Daniels, who moved into this house after it was built in 1908. He and his wife Mary were both about 40 years old at the time, and their only child, Joseph Jr., was about 11. They went on to live here for about a decade, but by the 1920 census the family had decidedly humbler living arrangements in the Victoria Hotel, a cheap residential hotel on State Street in a building that had been previously been the home of the YMCA.
In 1920, this house was being rented to Robins C. Vivian, an English-born paint merchant who was living here with his wife Ethel and their two daughters, Ethel and Emily. He was one of the incorporators of the Springfield-based New England Paint Supply Company, and he lived here for many years, eventually purchasing the house. By the time the first photo was taken, he and Ethel were still living here, and he was listed in the city directory as the secretary and treasurer of the paint company. However, within a few years he evidently changed occupations, and was working as a railroad clerk. Like the previous owner of the house, he also ended up at the Victoria Hotel, where he was living by the late 1940s.
The house was subsequently purchased by Alden and Elizabeth Blankenship, who lived here until selling the house in 1949. During this time, Alden worked as the superintendent of schools in Springfield, and he would later go on to become superintendent in Tacoma, Washington and Gary, Indiana. Since then, the house has remained essentially unchanged. Like the other homes in the neighborhood, it has been well-maintained in its original appearance, and it now forms part of the Forest Park Heights Historic District on the National Register of Historic Places.