The house at 152 Westminster Street in Springfield, around 1938-1939. Image courtesy of the Springfield Preservation Trust.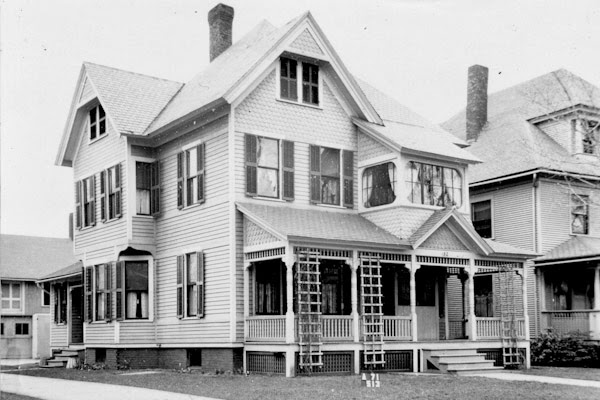 The house in 2017: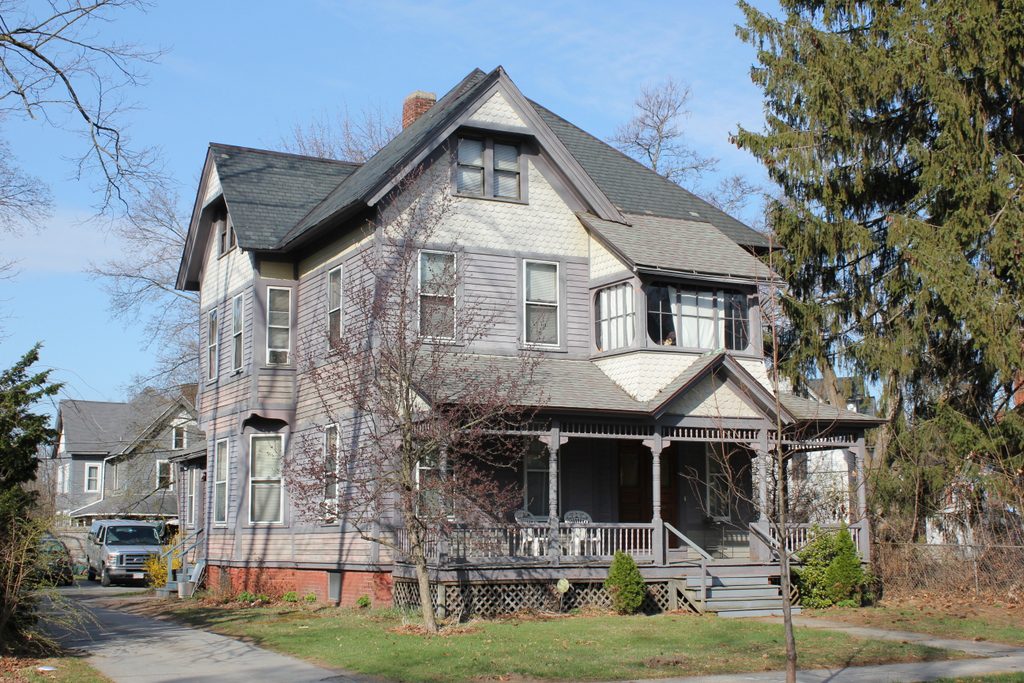 This Queen Anne-style house in the McKnight neighborhood was built in 1888 for William and Mary Hoag, a couple in their late 50s who had previously lived nearby on Saint James Avenue. William was variously listed as a contractor, carpenter, and builder, and he likely found plenty of work here in McKnight, which was seeing large-scale development in the 1880s. He and Mary lived here for about a decade, but Mary died in 1898, and by 1900 William had moved to the house nearby at 112 Westminster Street.
During the 1900 census, this house still owned by Hoag, but was being used as a rental property. James Dunbar, who worked as a freight agent, lived here with his wife Minnie, their son Risley, and Minnie's parents. However, the house was later sold to Samuel C. Hall, a local shoe manufacturer. A widower, he lived here with his brother James and James's wife Mary. Samuel died in 1917, but James and Mary remained here for many years, with James working as a traveling salesman.
The first photo was taken a year or two after Mary's death in 1937, but James was still living here at the time, and he remained here until his death in 1943. At some point soon after, the exterior of the house was remodeled, with asphalt shingles replacing the original clapboards. However, the exterior has since been restored, and today the only noticeable difference between the two photos is the loss of the house next door at 162 Westminster, which burned down in 1966.