Massachusetts Hall at Harvard University, around 1900. Image courtesy of the Library of Congress, Detroit Publishing Company Collection.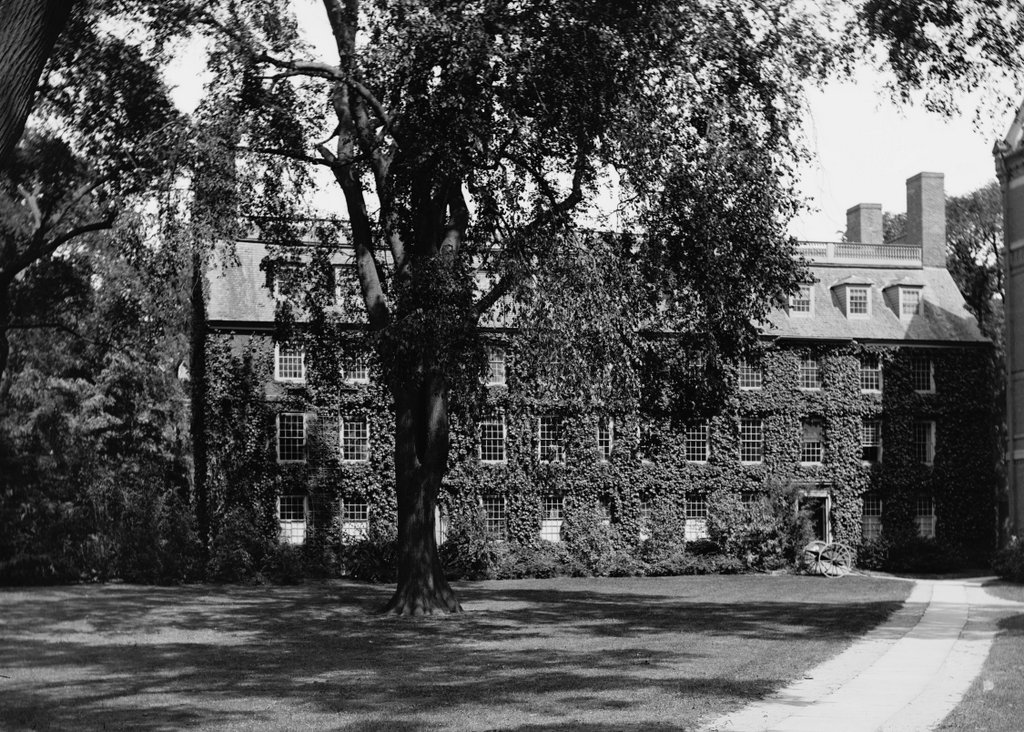 The building in 2016: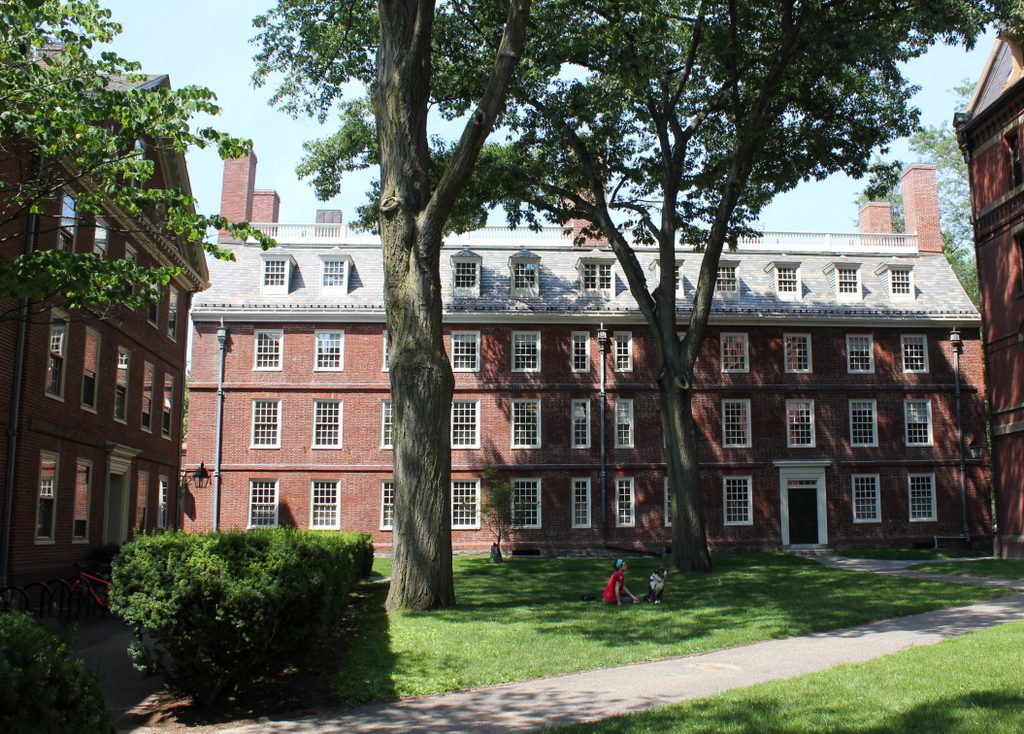 This building, which was completed in 1720, is the oldest surviving building at Harvard and the second oldest academic building in the United States. When it opened, it housed 64 students, and some of its colonial-era residents included young future Founding Fathers such as John Adams, Samuel Adams, Elbridge Gerry, John Hancock, and James Otis. During the American Revolution it was used as barracks for the Continental Army, with George Washington using Cambridge as his headquarters while laying siege to the British across the river in Boston.
The soldiers caused considerable damage to the interior of the building, and since then it has been substantially renovated several times. In the 1800s, the building was converted into other uses, such as offices and lecture rooms, and then converted back to dormitories in 1924. Then, in 1939, the lower three floors became offices, leaving only the top floor for students. Today, the offices of the Harvard President and other high-ranking administrators are located in Massachusetts Hall, but the fourth floor retains its original purpose as a dormitory, with rooms for 14 freshmen who live here.